Loved Ones Say Bullying Led to Suicide of Boy, 12
Loved ones remembered 12-year-old Joel Morales outside the East Harlem home where he committed suicide this week, lamenting not having stepped in sooner to prevent the bullying some say led to his death.
Longtime friend Diamond Zaro, 11, who visited a growing makeshift memorial outside the Jefferson Houses on Friday, said he was constantly trying to protect his pal from being teased for being short.

"I remember they took his shoes and ran away, I had to get them," said Diamond, who attended P.S. 102 with Joel. "I also used to walk him to the Boys Club when I could because some of the kids used to bully him."

Zaro said he regrets keeping these incidents to himself.

"He used to ask me not to tell his mom because he did not want to get in trouble because he knew his mom wouldn't let him go outside," he said. "He would rather go outside and be bullied than stay indoors."

Joel was transferred to nearby P.S. 57 in an attempt to curb the incidents, according to friends and family.
(Photo: Joel's best friend, Diamond Zaro, 11, said he wishes he spoke up about the bullying some say may have led to his friend's death. Kathleen Horan/WNYC)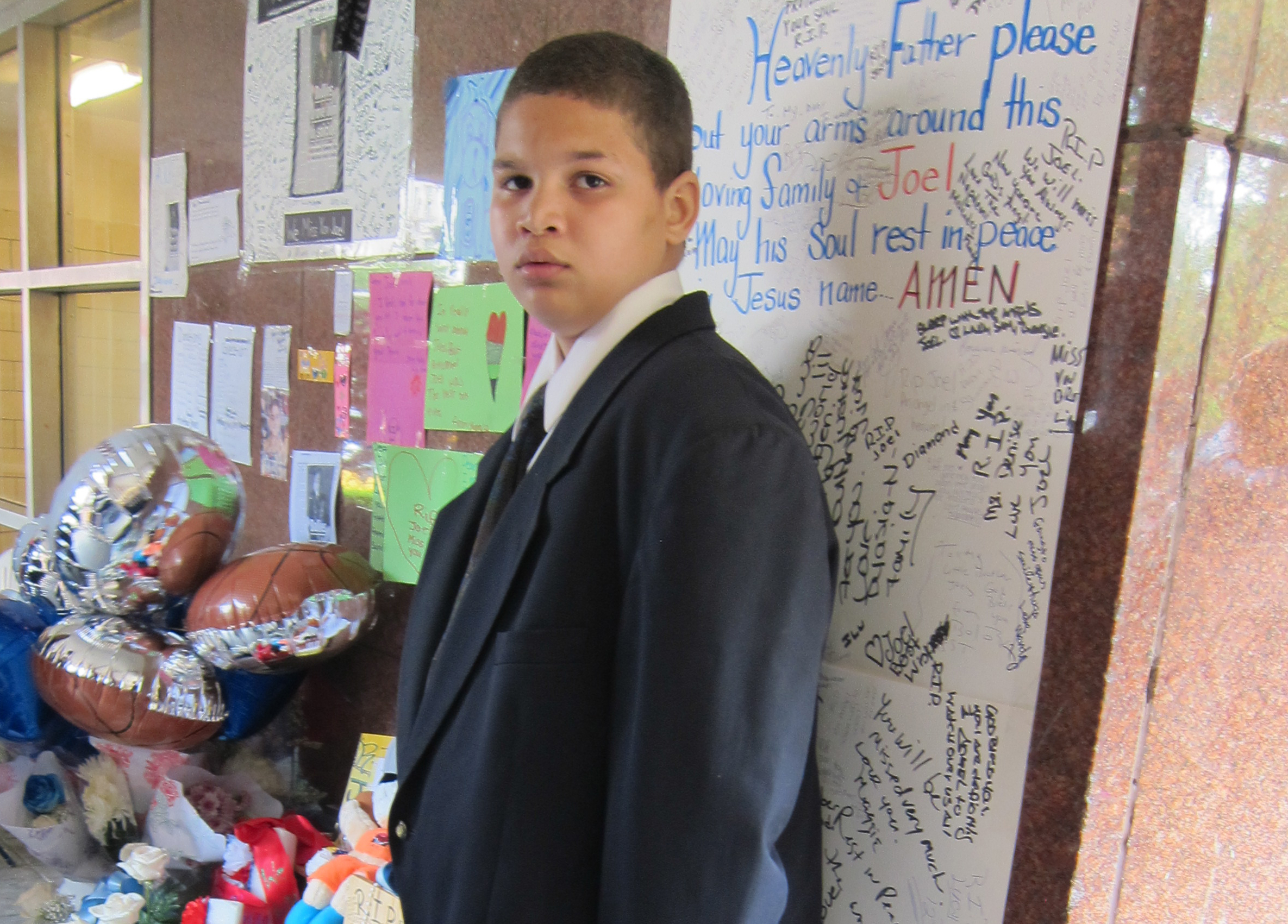 The NYPD is investigating whether bullying led to Joel's suicide. He hanged himself in the bathroom of his mother's apartment on Tuesday.

Joel's half brother, Richard Salazar, 25, was arranging pictures and candles at his younger brother's memorial on Friday.

"It took this long for people to realize bullying is one of the main crimes being committed now—not just for my brother but for everyone and their family," he said. "It's not fair."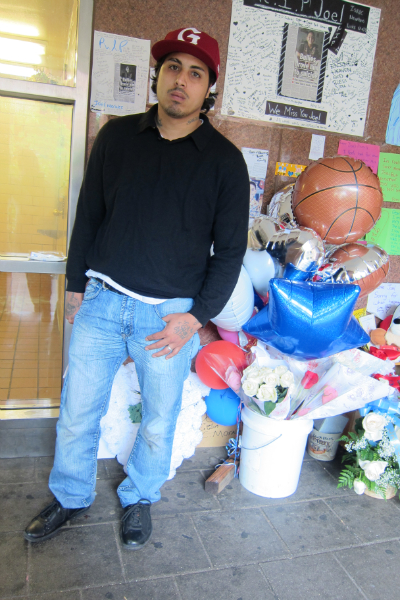 (Photo: Richard Salazar, 25, Joel's half-brother. Kathleen Horan/WNYC)
Parent and neighbor Shamear Gainey said for bulling to stop, parents need to take more responsibility.

"What I see is a lot of young kids running around 11- or 12-years old by themselves without parent supervision," she said, "and I feel when your kid is that age, they need to be supervised. That's how a lot of trouble starts –all parents need to keep an eye on their children."

A Department of Education spokeswoman Marge Feinberg said there was a crisis team at P.S. 57 on Friday to help counsel staff and students but wouldn't comment further.

Since 2007, the DOE has implemented its "Respect for All" anti-bullying program in schools.