Cuomo Scraps Ambitious Aqueduct Convention Center Plan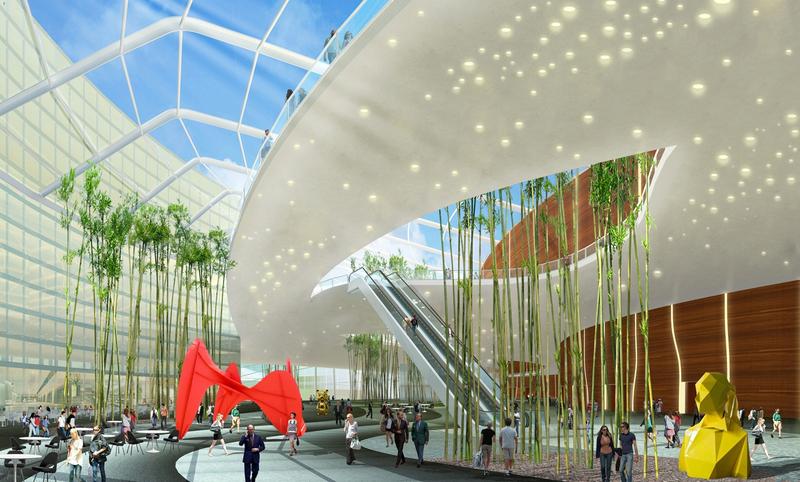 Governor Andrew Cuomo says his grand plan for the nation's largest convention center at Aqueduct race track has been scrapped.
Speaking on WOR-AM late Friday, Cuomo said the proposal unveiled as a centerpiece of his State of the State speech isn't going forward, but he hopes to have developers compete next year for a project that could include a casino.
He said he's talking to other developers after talks broke down with the Genting Organization, which was to provide the funding.
Genting, a little-known Asian company, is one of the biggest gaming conglomerates in the world. As WNYC reported earlier this year, the Lim family already had a toehold in the city:
Over the years, the Lim family, the company's largest shareholder, has expanded Genting in all directions — from casinos across Asia and Britain to oil wells in China and Morocco and palm oil plantations in Malaysia.

Last year, Genting established a foothold in the Big Apple: the racino at Aqueduct Racetrack, which is already considered a success. In the first 10 days, bettors spent more than $160 million, and Genting sent $15 million in taxes to Albany.
The governor faced criticism for signing a non-binding agreement with Genting ahead of his State of the State speech. The lack of transparency raised concerns among good government groups.
"I think the speed with which the deal was inked really raises some significant questions," Common Cause's Susan Lerner said at the time. "The public is entitled to details before a deal of this size is concluded, not after the fact."
Cuomo grabbed headlines earlier this year when he announced plans to build a massive convention center at the Aqueduct Racetrack in Queens that would include an exhibition center, hotel and expanded casino. It would replace the Jacob K. Javits Convention Center on Manhattan's West Side.
"It's crazy, crazy, crazy," said Haywood Sanders, a profesor of public administration at the University of Texas at San Antonio, who studies the economics of convention centers. "It's a great piece of political theatre and gives the governor a chance to grab headlines with a grand announcement. But as a piece of public policy and as a mechanism for economic development it's effectively unworkable."
Cuomo said in January the $4 billion convention center would help boost the economy and allow a new use for the Javits Center in Manhattan.
Aqueduct is a possible site for a casino if an amendment to the constitution is passed.