Hanging Up a Hallmark of the Trade, Doctors Swap Pagers for Smart Phones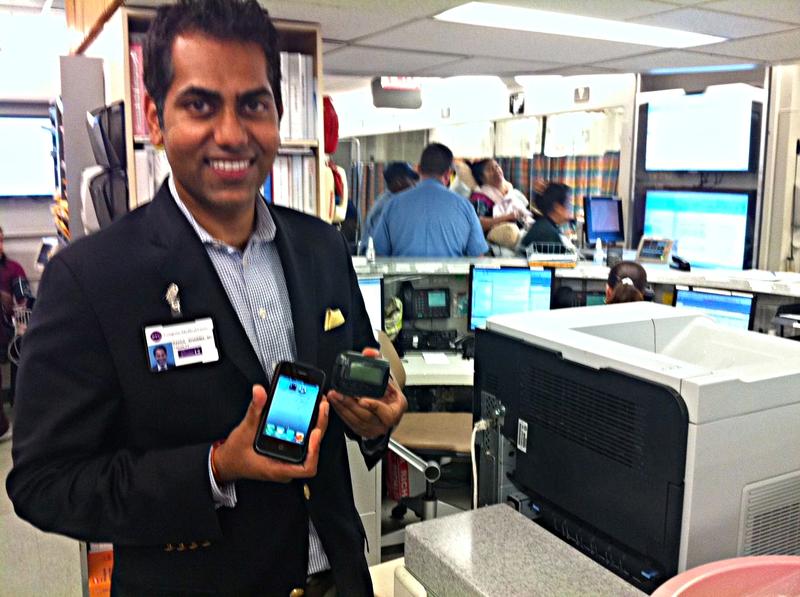 It used to be that the only people who still used pagers were doctors and drug dealers. But any fan of Law & Order knows that drug dealers moved on to disposable cell phones long ago.
Dr. Sunny Shah, a first year internal medicine resident, said he often gets  strange looks from his neighbors in the elevator when he flashes his pager.
"They know immediately that I'm probably a doctor or in the medical field because we're the only people who still use pagers," Shah said.
Years after most people switched from pagers to cell phones, doctors kept beepers at their sides because of poor cell reception in hospitals and fears that the devices would interfere with sensitive medical equipment. But those issues have now been resolved, according to Dr. Dan Shine, who leads the internal medicine service at NYU Langone Medical Center. 
The hospital is currently piloting a new smart phone program, hoping to eventually pull the plug on pagers for good. It issued a dozen iPhones to medical staff in its Emergency Department late last month after successfully incorporating 40 iPhones into Shine's internal medicine team eight months ago.
The use of smart phones allows messages to be sent and received en masse, as opposed to individual pages. This helps streamline communication and avoid bottlenecks; when medical staff receive a page, they flood to nurses' stations and line up to use the phone, which means they are constantly leaving patients to return calls.
"You need to communicate with the resident; with the attending, with the senior doctor," Shine said. "You need to communicate with the bed board that's handing out the bed; with the emergency department, where the patient currently is."
The smart phone is equipped with applications that allow doctors to decide how they want to be contacted about their patients and when. They also have access to the hospitals entire medical library.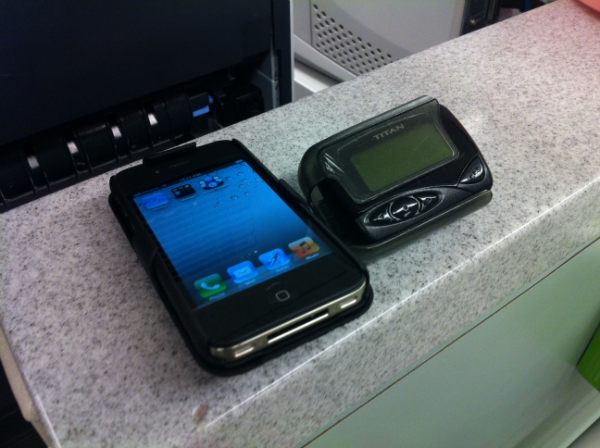 But for now, the phones are in short supply. And doctors still have to carry pagers to communicate with nurses, who do not yet have smart phones.
"I'd say probably every hospital in this country still uses pagers, or a very high percent, 90-plus percent," said Brian Edds, a mobile product manager at Amcom Software, which makes communication programs for hospitals – both for pagers and smart phones.
He's one of the few people who still conduct research on the pager industry. Most market research firms stopped tracking them in the early 2000s.
But Edds adds that 70 percent of 300 hospitals he surveyed reported having experimented with using smart phones for critical communications.
"Smart phones are definitely the future," he said. "They can be used for so many things than just messaging."
Still, pagers do have their own benefits – they're inexpensive, reliable, and durable -- and smart phones present their own challenges.
Patient privacy and cost, in particular, are significant hurdles for many hospitals. Between equipment, data plans, and developing applications, NYU Langone spent $10,000 to $20,000 to pilot 16 phones.  
As a result, Edds expects the pager will co-exist with smart phones in hospitals for the next decade.
The pager is dead, long live the pager.