Espaillat, TWU Call on MTA to Improve Workplace Safety After Alleged Licking Incident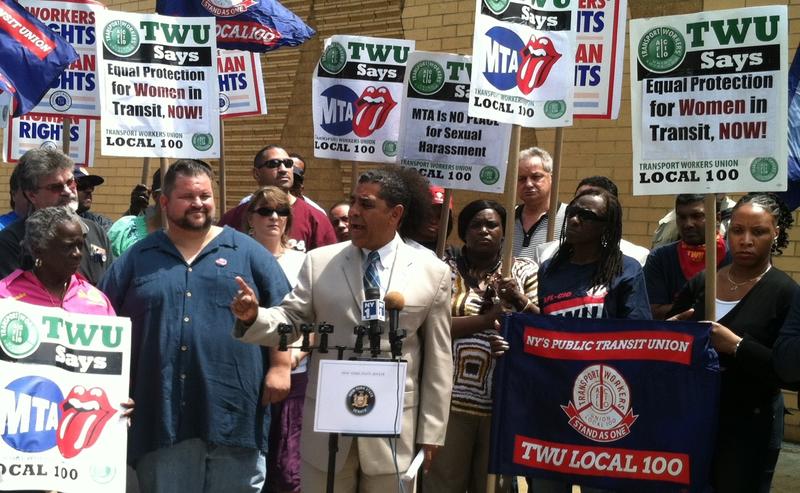 The day after calling on MTA CEO Joseph Lhota to take action against a supervisor who allegedly licked a female employment, State Senator and 13th Congressional district candidate Adriano Espaillat stood with members of the transit workers union to call for stronger safeguards against harassment in the workplace.
"A month and a half after a woman was harassed at this MTA bus depot, there has been no resolution. This is unacceptable, not just because of this particular case, but because it sends the wrong message to women," Espaillat said in a statement. "It's about women being able to work in an environment that's safe from fear and harassment and workers who feel protected at their workplace."
The Daily News reported last month that a Bronx bus driver, Nancy Jenkins, said in April her supervisor licked her from under her chin "all the way up" to her elbow. She filed a sexual harassment complaint, but her supervisor remained on the job.
"While we are shocked and disgusted by the most recent case of our workers being violated, we know this is about more than just one case; it's about the failure of the largest public transportation authority in the world to appreciate the people who allow our transportation system to exist," said John Samuelsen, President of the Transport Workers Union Local 100, in a statement.
The event notice came out of Espaillat's senate office, and so far TWU hasn't endorsed anyone in the new 13th District in upper Manhattan and the Bronx.