Last Chance Foods: Growing Fish in a Barrel
Some things are not what they seem at The Point, a community development center in the Hunts Point neighborhood of the Bronx. What looks like a trash can is not for garbage. Instead, urban fish farmer Christopher Toole is raising tilapia in these water-filled bins, which he said should not be considered garbage cans at all.
"Well, first of all, I object to the term 'trash cans.' They're food-grade bins, and that's an important distinction," he said. "We really are not trying to encourage people to grow fish in cans that have held trash." 
Toole is, however, hoping that New Yorkers will take to raising fish in the same way that apartment dwellers might consider starting an herb garden. He said that raising tilapia is easy and can be done in homes, in community gardens, "in the schools — any place you've got some space and there's some interest."
The issue of space is one reason Toole prefers to use what, in another setting, could be a garbage can.
"[These bins are] convenient," he explained. "The fish want three-foot deep [water] when they're large, so they can sink away and get out of the light. And that gives us a small footprint on the ground, which is important for New York."
Toole's operation is far more extensive than just keeping a few fish. Instead, he's set up a closed-circuit aquaponic system where the wastewater generated by the tilapia is fed to a hydroponic system. The plants take in nutrients from the water, cleaning the water, before returning it to the fish.
The water Toole's using is just plain tap water that he ages for 24 to 48 hours. During that time, he also runs an air bubbler in the water to help remove chlorine and other chemicals. Afterwards, the water is "sweet," fresh water that will sustain the life of the tilapia.
The water becomes even more valuable after the fish have lived in it, according to Toole. It can be used for fertilizer, and he recommends it for vegetable gardens. The tilapia also ultimately get to enjoy the benefits from the garden since worms and bugs make fore a tasty fish meal.
Despite the manmade plastic containers his tilapia are swimming in, Toole tries to bring his fish in contact with nature.
"We do have duckweed. We do have natural things in [the water]," he said. "Aquaponics is all about bringing nature in. This is not a sterile environment."
That environment is perfectly fine for the tilapia, according to Paul Greenberg, the author of Four Fish: The Future of the Last Wild Food.
"The biggest problem with tilapia is that they are a very invasive species," explained Greenberg. "If they get out into water that doesn't fall below 60 degrees, they'll pretty much take over any freshwater body of water. They'll even go into brackish water, you know, so they have a very high tolerance for a variety of conditions."
Toole confirmed that the qualities that make tilapia invasive make the species well-suited to container farming. Tilapia are not only easy to breed, they are also very efficient at converting food and they grow quickly. "The idea is that we're growing them out quickly so we can use them for food," said Toole. "So we grade them a lot. We change containers a lot with them, and we make sure that they're comfortable. You know, a happy fish is happy food."
Toole leads groups of kids through his farm at The Point many times a week to teach them about growing tilapia in containers. During the tour, he teaches the youth how to look for signs of healthy fish. The number one tip, he says, is to "observe the fish. You can see [if it's happy]."
Greenberg pointed out that while tilapia isn't as high in omega-3 fatty acids as other types of fish are, sustainably grown tilapia is still a good source of protein.
As for Toole, he has his eye on the big picture when it comes to the pluses of home-grown fish. 
"The benefits are difficult to measure, because, as we found, [by] eating a tilapia that you've grown yourself, you're swallowing an education," he said, "so in that sense, it's going to make you smarter about every other purchase you make."
Below, try a favorite recipe for tilapia by Toole's wife and business partner, Anya Pozdeeva.
Pan Sautéed Tilapia with Invasive Weeds Pesto and Oyster Mushrooms
By Anya Pozdeeva, VIFarms.com
The beauty of this recipe is that all main ingredients can be home-grown or wild harvested right in the neighborhood parks.
Preparation time: 20-30 min
1 lb tilapia
¼ lb oyster mushrooms; home grown or store bought
½ cup Invasive Weeds Garlic Mustard Pesto
1 medium red pepper or a tablespoon of goji berries
1. Sear the whole fish on a frying pan with a tablespoon of oil and a pinch of salt for 3 to 4 minutes, turn over and do the same to another side. 
2. Pour pesto sauce mixed with ½ water, add chopped mushrooms, chopped red peppers or goji berries for color. 
3. Reduce heat and sauté for 10 to 15 min or until ready. It's amazingly delicious, full of nutrients and beautiful.
To make Invasive Weeds Garlic Mustard Pesto:
½ lb garlic mustard*
½  cup of your favorite oil
1 tablespoon lemon juice
½ teaspoon salt
Put ingredients in a blender and blend till smooth. Let the pesto sit for 15 min prior use to develop flavor. Can be used raw or cooked. Makes about 12 oz.
*Garlic mustard is an invasive weed that grows in abundance in all parks and has some of the highest levels of nutrients of any leafy green ever analyzed. It's high in vitamin A, beta carotene, zinc, manganese and fiber.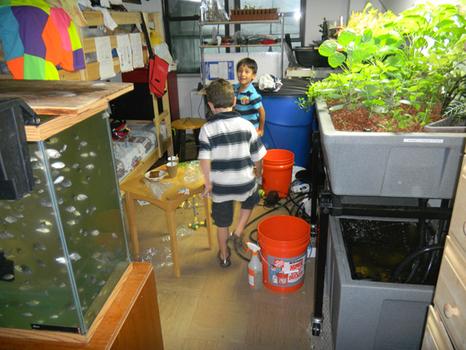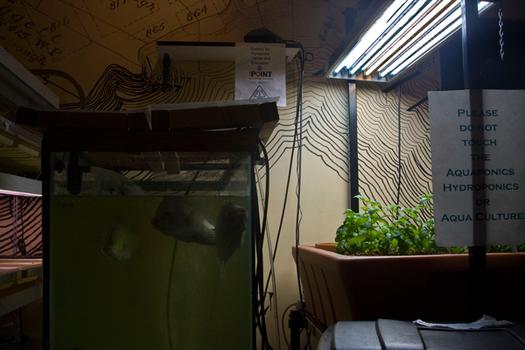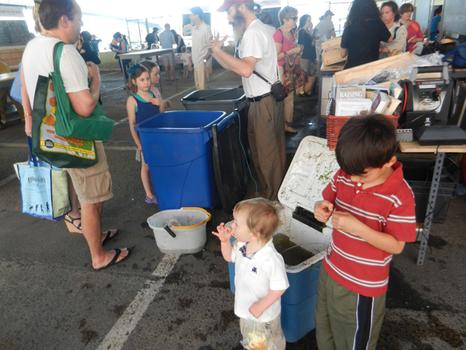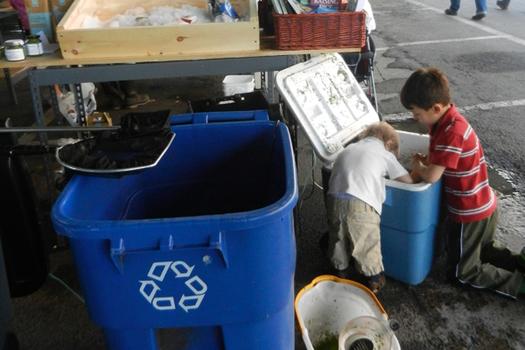 of