Thames Diamond Jubilee Pageant: Water Music for a Queen
England became a dominant power at sea during the time of the first Queen Elizabeth, so it is fitting that one of the many celebrations honoring the Diamond Jubilee of Her Majesty Queen Elizabeth II should be a joyous flotilla.
On Sunday, more than 1,000 vessels will process up the River Thames in London. The participating vessels will include naval yachts; working vessels such as tugs; and steam boats, river barges, passenger boats; and what the event's official site calls "an exuberance of historic boats."
All will be dressed in their finest with streamers and Union Jacks. They will be carrying members of the navy, royal heralds and hundreds of ordinary citizens to honor the Queen's 60-year reign. The celebration will reflect both England's vibrant maritime history, and the heritage of the River Thames as a witness to history and vital avenue of commerce.
Many of the ships and boats will also offer musical tributes -- from an opening by the Royal Jubilee Bells, to fanfares by the Royal Marine band, to pipe and drum ensembles, to the Royal Philharmonic Orchestra's closing performance. 
And of course, Handel's Water Music will be featured, in a performance by the Academy of Ancient Music. The piece was written by Handel for a concert requested by King George I, and had its premiere, from a barge on the Thames, on July 17, 1717. 
The river procession will take place between 2 p.m. and 6 p.m. London Time. The pageant will be televised on BBC America beginning at 8:45 a.m. EST.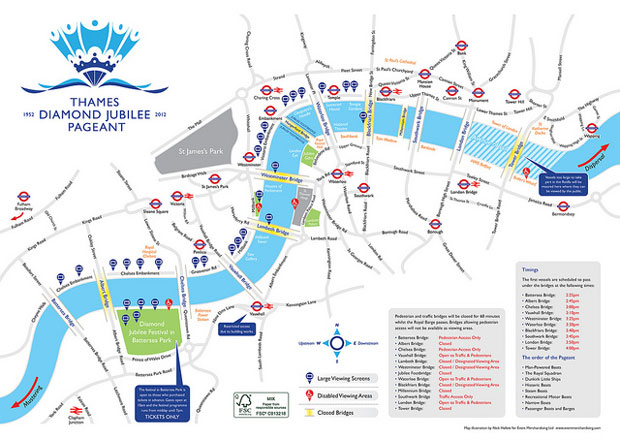 Photo credit: The route of the Thames Diamond Jubilee Pageant. Copyright © 2012 Thames Diamond Jubilee Pageant.
In New York, there will be a companion event taking place on Sunday. Ten British yachts competing in the Clipper Round the World Yacht Race will participate in a parade of sail. This smaller flotilla is expected to pass the Statue of Liberty around 10.30 a.m. to coincide with the Diamond Jubilee and arrive in North Cove Marina in front of the World Financial Center at midday.
Jubilee celebrations in London culminate on Tuesday. A concert honoring Her Majesty featuring Sir Paul McCartney, Sir Tom Jones and Stevie Wonder will be televised on ABC on Tuesday beginning at 9 p.m.
See a slideshow of boats in the flotilla and the Diamond Jubilee celebration: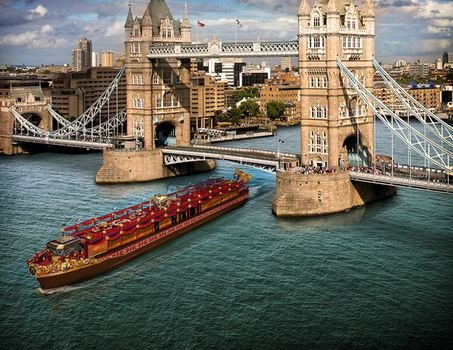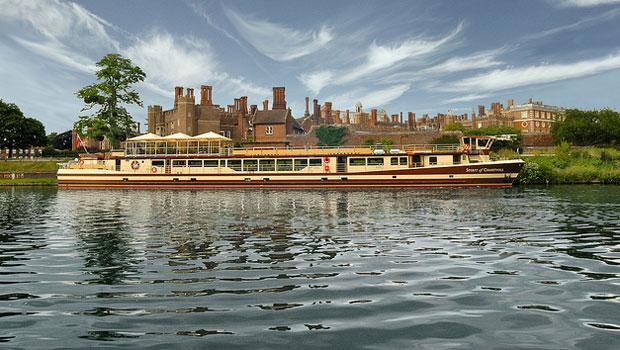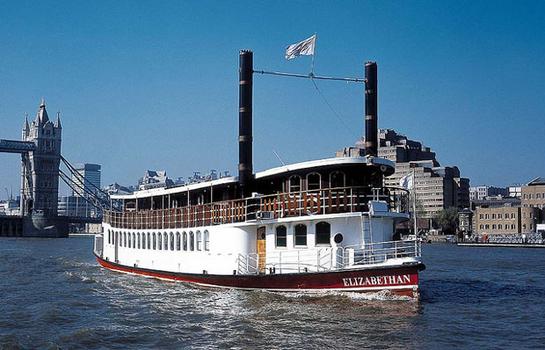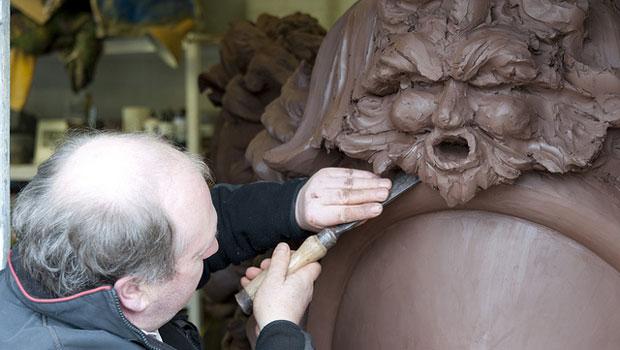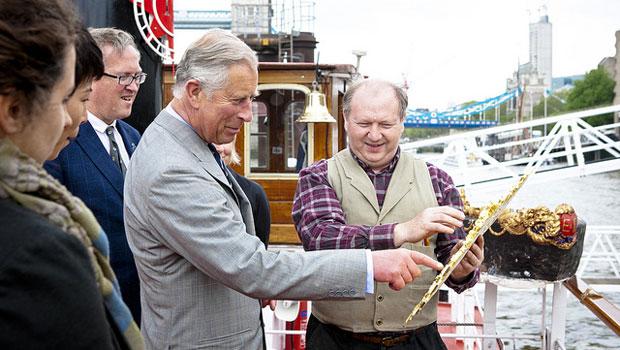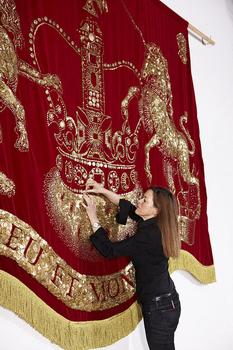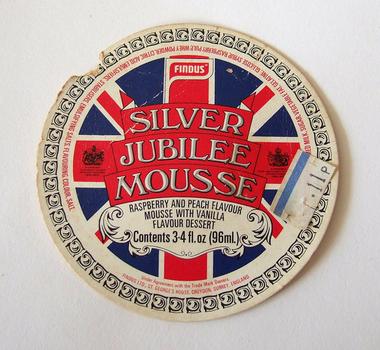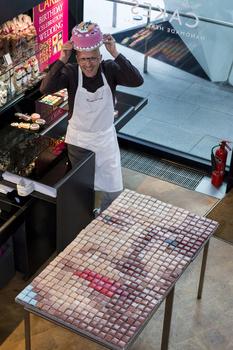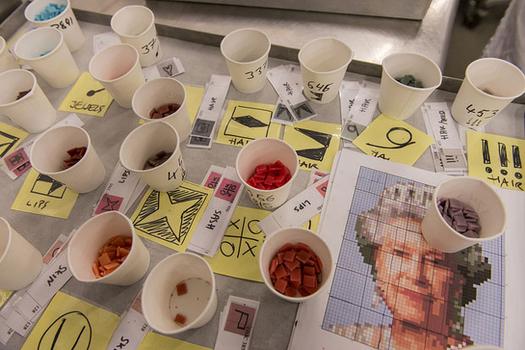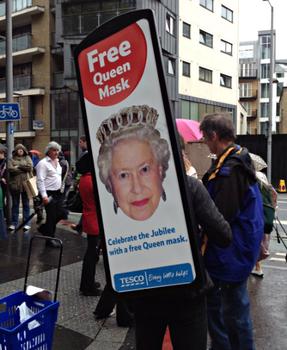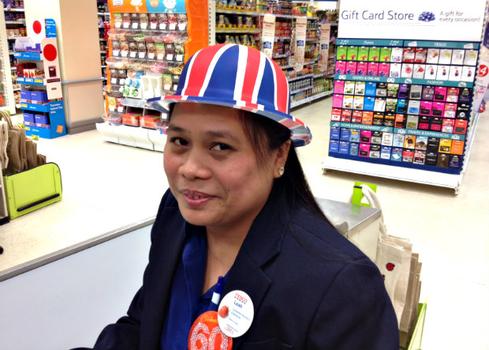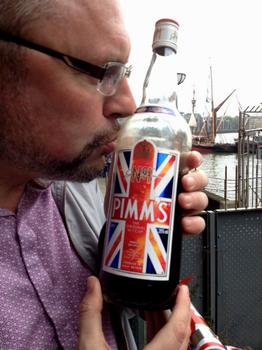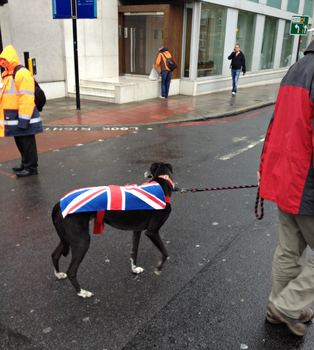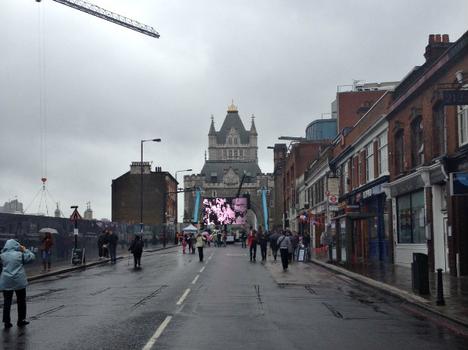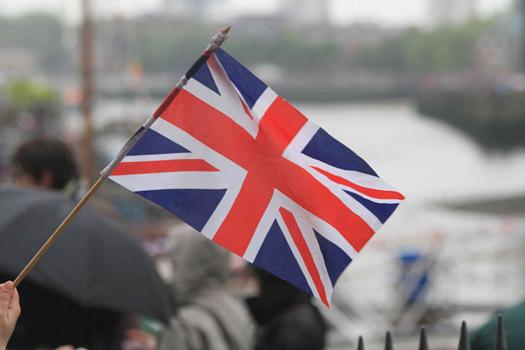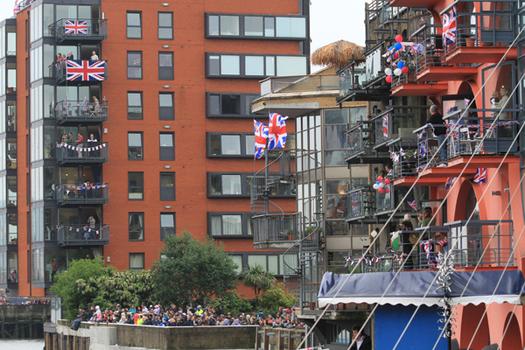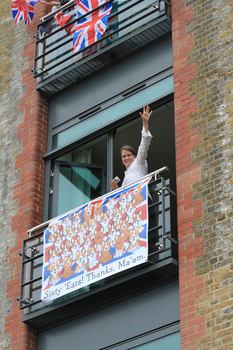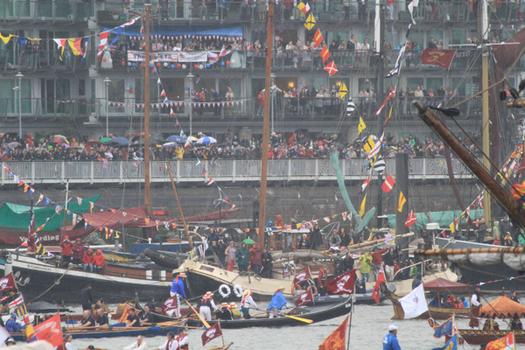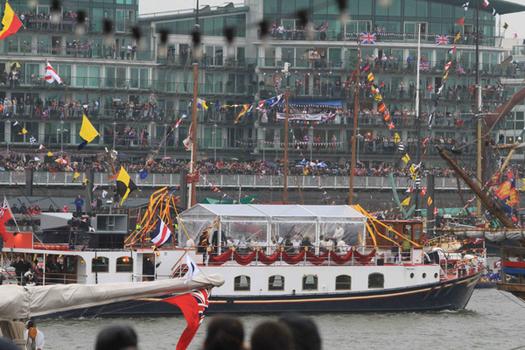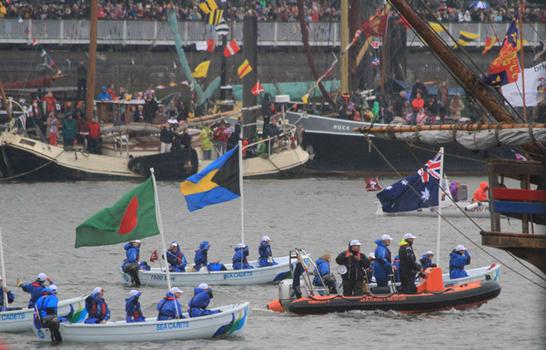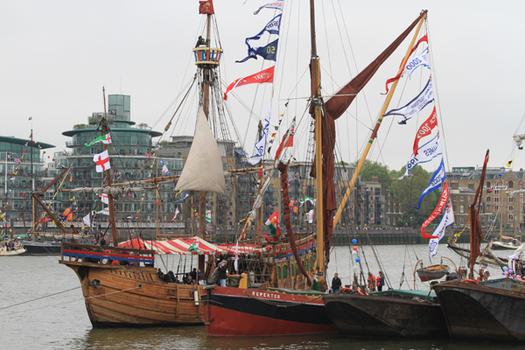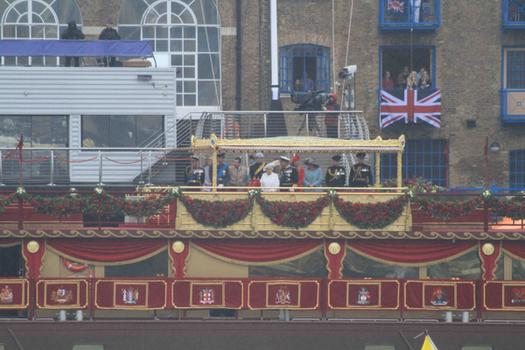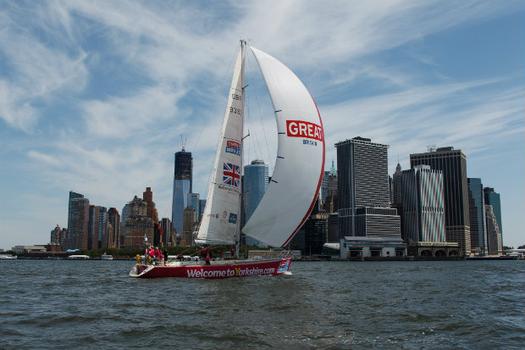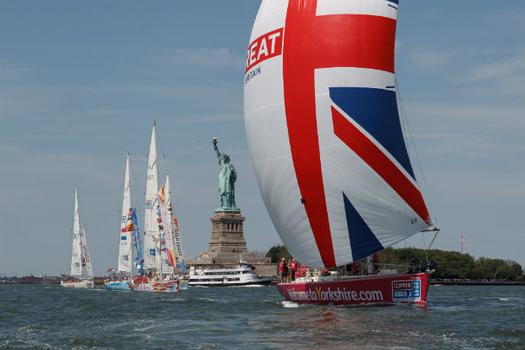 of