Niche Market | Strategy Games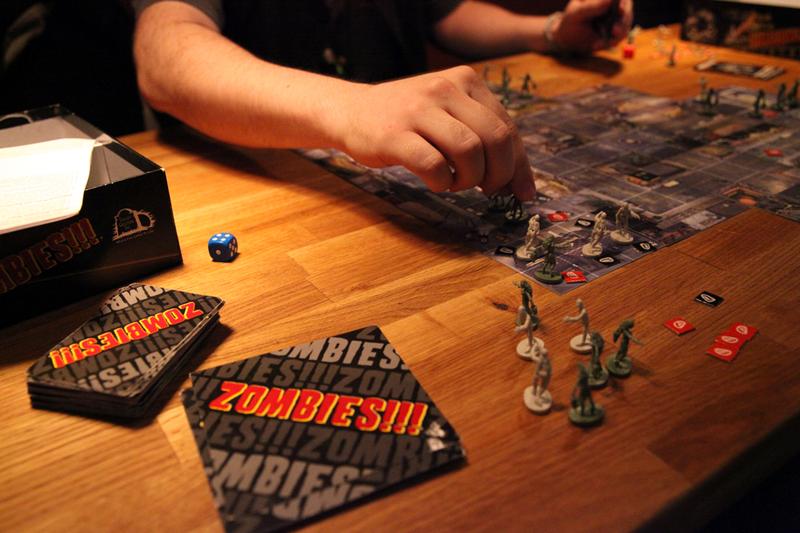 New York is a city of specialists from foodies to academics, laborers to shopkeepers. Every Wednesday, Niche Market will take a peek inside a different specialty store and showcase the city's purists who have made an art out of selling one commodity. Slideshow below.
The Brooklyn Strategist
333 Court Street
Brooklyn, NY 11231
At a game den in Carroll Gardens, people build empires and civilizations, race boats, battle monsters and time travel to fight in the French and Indian War — and no one wins by luck.
The Brooklyn Strategist is a strategy game store that opened just three months ago but already has a big following. Patrons can buy games, eat snacks or join pick-up games in the Court Street space.
As a neuroscientist and clinical psychologist, 47-year old founder Dr. Jon Freeman a has wealth of scientific data on the cognitive benefits of playing strategic games.  
"Keeping the mind intellectually engaged at multiple levels not only benefits us as we age but also helps develop our neuro-developmental brain patterns from childhood," Freeman said.
There are also significant social and emotional benefits to playing with a partner or group, he added.
After heading a neuroscience research firm for 10 years, Freeman decided he wanted to create a neighborhood social space, one "where adults and kids and teenagers in particular could get together and interact, think, strategize and enjoy their time together."
Six o'clock at night is a transitional hour, when elementary students in afternoon clubs squeeze in as many rolls of dice as they can before their parents come in to collect them for dinner.
Meanwhile, grownups enter with takeout containers and munch at tables before setting up their boards.
Freeman is thrilled by the embrace of the store by neighborhood kids, particularly those from a nearby school with a large population of students with learning disabilities, but shhh.
"We never mention the word 'learning!' But you know, it's what's happening," he said.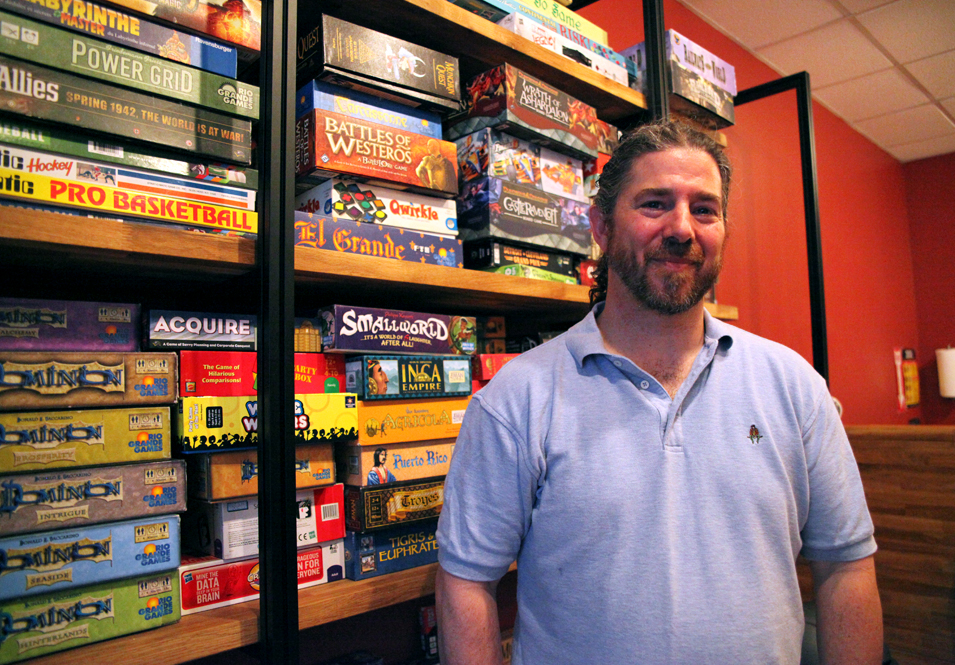 The majority of the games sold and played at the store aren't household names. The popularity of German-designed Settlers of Catan has spawned a whole line of "Euro-designer" games that the Brooklyn Strategist carries, like Railways of the World in which players build vast transportation networks and Twilight Struggle, a two-player game set during the cold war. Some games are collaborative rather than competitive, where players join forces to defeat the board.
(Photo at right: Dr. Jon Freeman, owner of The Brooklyn Strategist)
There aren't a lot of classic American games at the shop, since Freeman tries to keep it all strategy-oriented — though he begrudgingly allowed Monopoly, Life and Sorry in due to popular demand. Most games for sale are in the $30 to $40 range.
And at $10 for four hours of play, it's a cheap date.
Last Friday evening, Joe Barral sat across from Stacy Brossia playing Zombies!!! "The point is to survive," is how Barral defined the objective.
Many customers say that the ability to learn a new game each time they come is part of the store's appeal.
"This is sort of like going to the library and checking out a book," said Mikey Latner, 24, who dropped in with his roommate on Friday after work. "You can just pick a game up off the wall, play it one or two times and if you enjoy it you could eventually buy it. But you don't have to you can just come back and play it when you want to."
Many regulars never identified as "gamers" before finding the store, and are surprised by how much they enjoy dueling it out over a board.
Matt Kleiman, 29, got hooked on Dungeons and Dragons at the Brooklyn Strategist and now comes to weekly Friday night games.
"I really look forward to getting on a different train and coming here and relaxing and decompressing and kind of coming into character, becoming a different person and telling a story and doing something different than I've been doing all week," he said.
D&D is a favorite for 11-year-old Charlie O'Brien, too, who comes with a group of friends to the store after school every Thursday.
"You can pick your character, pick your race, then you can play as him, you can fight monsters, you can level up, you can roleplay, go into a town and everything," he said, taking a break from a board game called Munchkin Quest.
Why not just buy the games and play them at home? Jonathan Romano didn't miss a beat.
"I don't have anyone to play with," he said.
At the Brooklyn Strategist, there's always a pick-up game.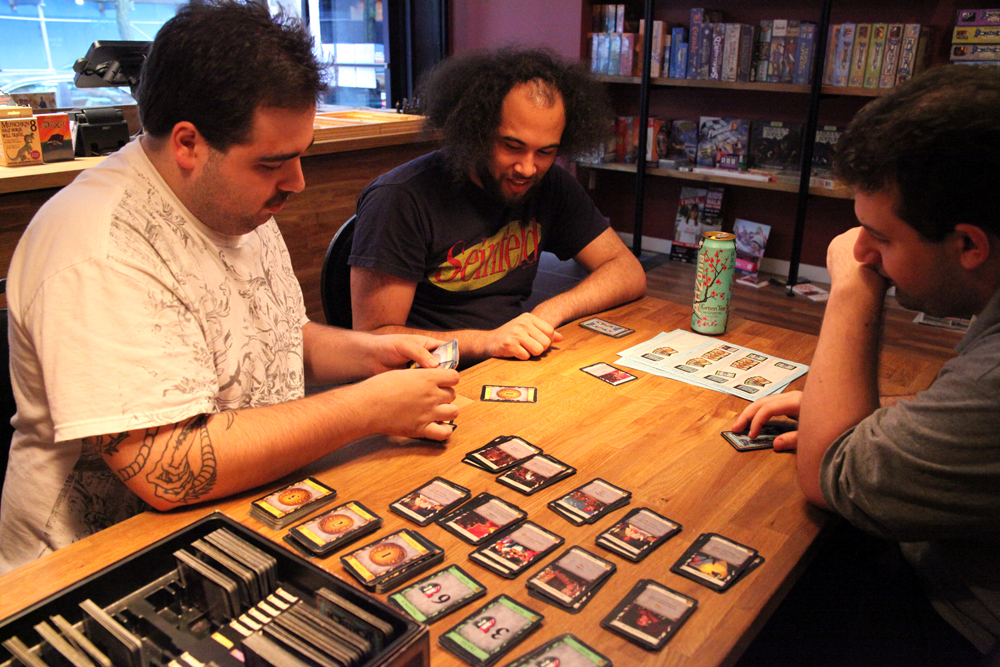 Playing Dominion, a deck-building strategy game. (Photo: Sarah Kate Kramer/WNYC)
Interview with Dr. Jon Freeman, owner of The Brooklyn Strategist.
What type of games do you sell and host here?
Basically any type of game that involves some type of strategy. Everything from classic ancient strategy games — the oldest known game, Ur or Senet, through backgammon, chess, go, mah jong — to sporting games, the whole Strat-O-Matic line we really enjoy promoting. We also have racing games that are pretty fun and strategic. The most popular line of games that I enjoy the most are called "Euro-designer" games. ... Setters of Catan was the progenitor of these type of games, and there's been a whole new line of games where people can be a part of it right up to the very last minute, and nobody gets knocked out in the first round. We also have classic war games and vintage games and one of the most popular games that's still going on and around is Dungeons and Dragons.
Why these kinds of games?
I was looking to create in the neighborhood some kind of thought provoking atmosphere. Doesn't necessarily have to revolve around something as vitriolic as politics  — although sometimes that arises in some of the classic war games — but where people really had an opportunity to think, interact and learn some healthy competition, not necessarily out to crush your opponent all the time.
Can you go a bit more into the neuro-benefits of playing these strategy games?
There are benefits happening at multiple levels when somebody is engaged in something intellectually. Not only are we focusing on issues of attention and concentration but the neuronal cells that are responsible for attention and concentration are actually strengthening and multiplying — certainly when we're younger and putting our minds to use in this particular way.
And as we get older we know our neuro-networks become a little more diffuse and that's perhaps what we call wisdom, it's certainly a sign of perhaps intelligence. But then this sort of reinvigorates some of these nets that have potentially been used less often.
Word games are immensely popular, and being able to recall words and create words from letter piles is a really fantastic way to utilize a person's brain.
And then there are these social benefits to interacting with others versus being isolated, and if you look in the literature at cooperation versus isolation in learning environments, there's too many to list but basically showing that cooperative environments not only promote better understanding of a particular game and dynamic but actually promotes a better sense of well-being around that.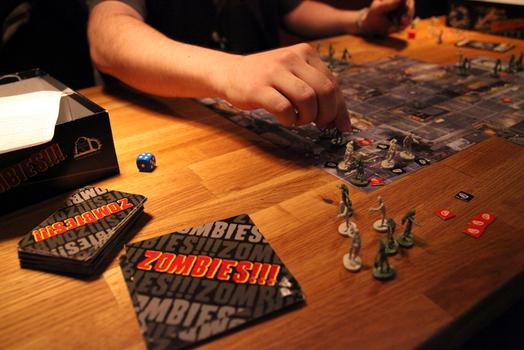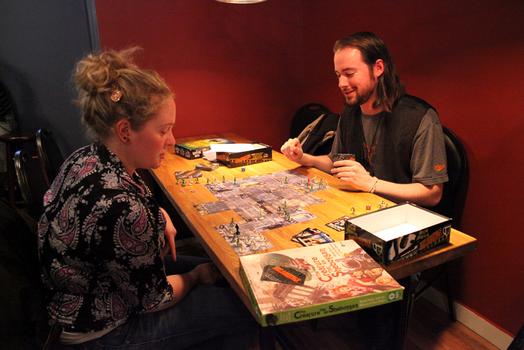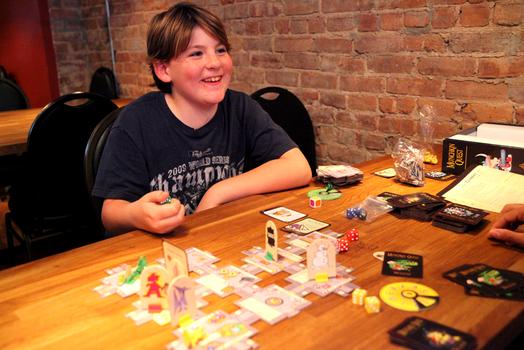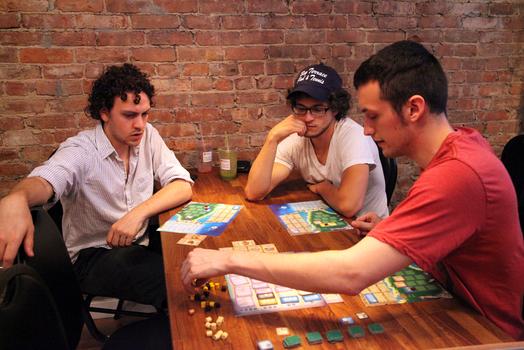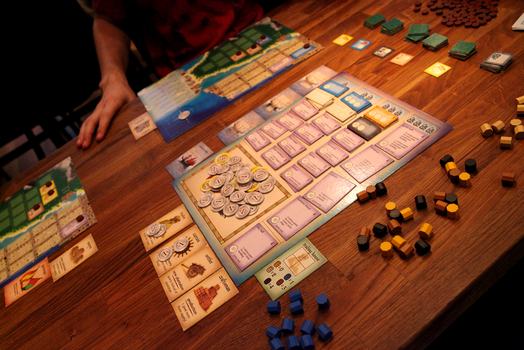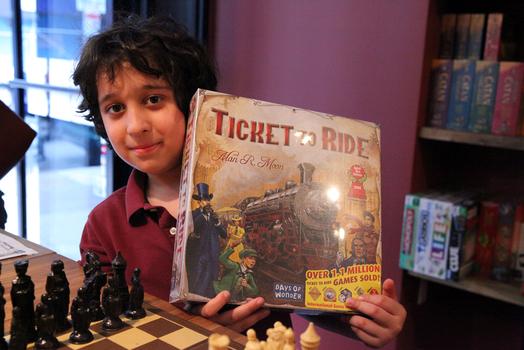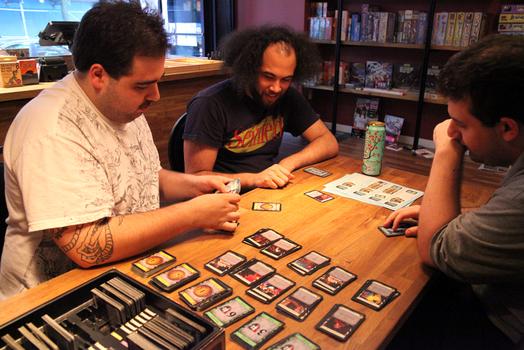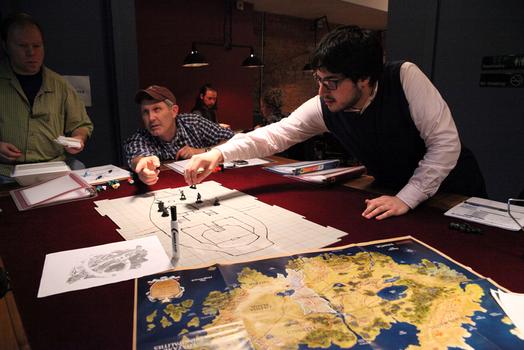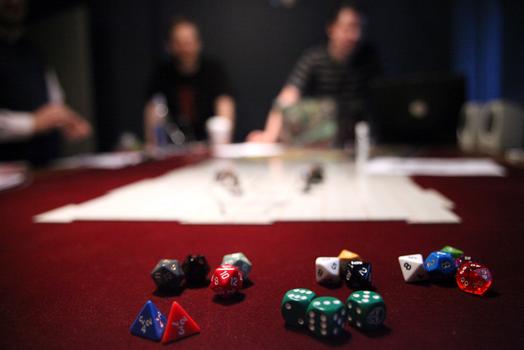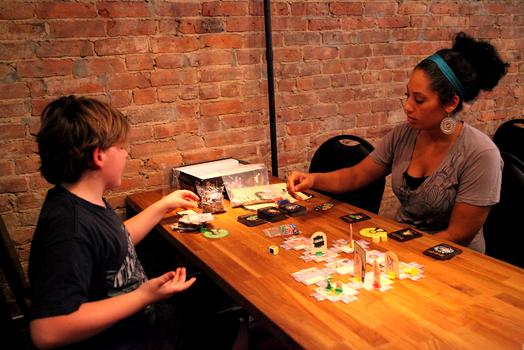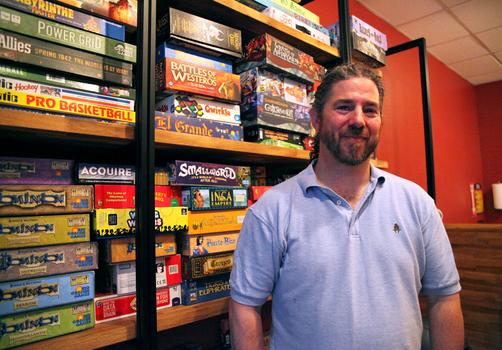 of