The Takeaway
This Week's Agenda: Trouble in the Euro Zone, Latino Voter Litmus Test for Romney in Texas, New Unemployment Numbers and Annan in Syria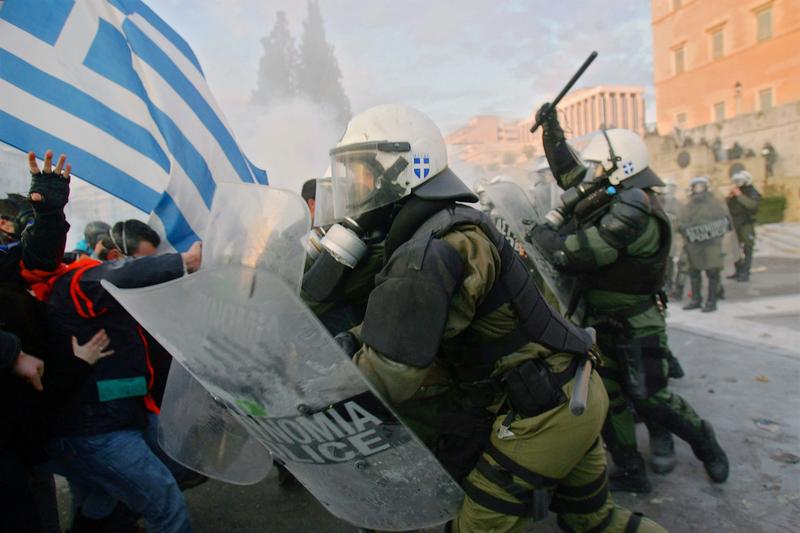 Problems continue to plague the Eurozone this week, as the Spanish government tries to convince outside analysts that their banks won't require outside investment, even as mortgage defaults continue to pile up. Across the continent, the outlook isn't any sunnier in Greece, where Prime Minister Lucas Papademos warns that the country's public finances could collapse as early as next month.
Meanwhile in the U.S., Mitt Romney is set to sew up the Republican nomination after today's primary in Texas, but his support among Latino voters in the state is far from certain. A few hundred miles north, in Wisconsin, Governor Scott Walker will debate his Democratic challenger, Tom Barrett, ahead of the recall election on Tuesday, June 5th. 
Finally, Kofi Annan, joint special envoy to Syria, travels to Damascus this week after a Syrian government massacre killed 108 villagers in the town of Houla.
Exploring these stories and the rest of the news for the week ahead are Callie Crossley, host of The Callie Crossley Show on WGBH, and Marcus Mabry, editor at large at The International Herald Tribune, the international edition of our partner, The New York Times.