Koch Prefers Kelly for Mayor, But Quinn 'Capable'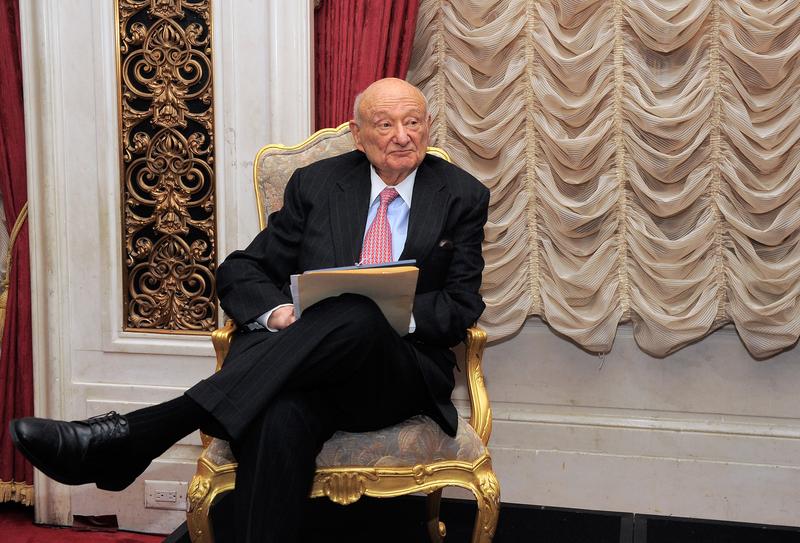 Former Mayor Ed Koch is, in his typical outspoken style, upfront about his choice for mayor in 2013.
"I'm supporting [City Council Speaker] Christine [Quinn]," Koch said, sitting in his midtown office the Bryan Cave law firm. "I think she's the best of all those running."
Koch said his first preference would be police commissioner Ray Kelly, who has so far demurred on a possible run as a Republican, but believes Quinn is "certainly capable of doing the job" even though they don't always agree.
"She knows that we disagree on a number of things where she has given in to the demands of the more left wing, the more radical - however you want to refer to them - in the city council," he said. "And I understand it. She's the speaker she has to concede to the demands by way of consensus wherever possible, by the Democratic Party."
Part of his choice of Quinn comes from his concern that the other candidates likely to run for mayor next year represent, in his view, the potential for regression.
"The basic problem for most people who aren't committed to the existing candidates is a fear that they're all more left than what I think the city is or should be, and the fear that we might go back to the days of [former mayors John] Lindsay and [Abe] Beame and their predecessors with the city seeking to provide benefits that it's not capable of providing financially," Koch said. "We're fearful--people like myself--that municipal unions will come back into power."
The current mayor, Michael Bloomberg, has done his part in keeping the city on track, Koch said.
"I think that he did something that every mayor before him tried to do and we were unsuccessful: he got control of the city education system," Koch said. "Obviously there's been the enormous resistance of the [United Federation of Teachers] and he has stood up to the UFT."
Koch said he believes next year's election will come down to a runoff between Quinn and former city comptroller Bill Thompson. After taking a look at WNYC's new Mayoral Tracker—the one-stop shop for all the information and insight into next year's battle—Koch gave it his seal approval for helping voters get to next year's primary, calling it "extraordinarily informative."
"Well worth your browsing," he said.
But whoever wins next November will inherit the same struggle: How to keep the city's economy moving.
"You give people a job, it takes care of 90 percent of their problems. Without a job, it's not simply an economic situation. It's what it does to your personality, what it does to your home life," said Koch. "So the number one job of the mayor of the City of New York is to create an environment that will cause people to hire people."