NJ Finds NYPD Muslim Surveillance Is Legal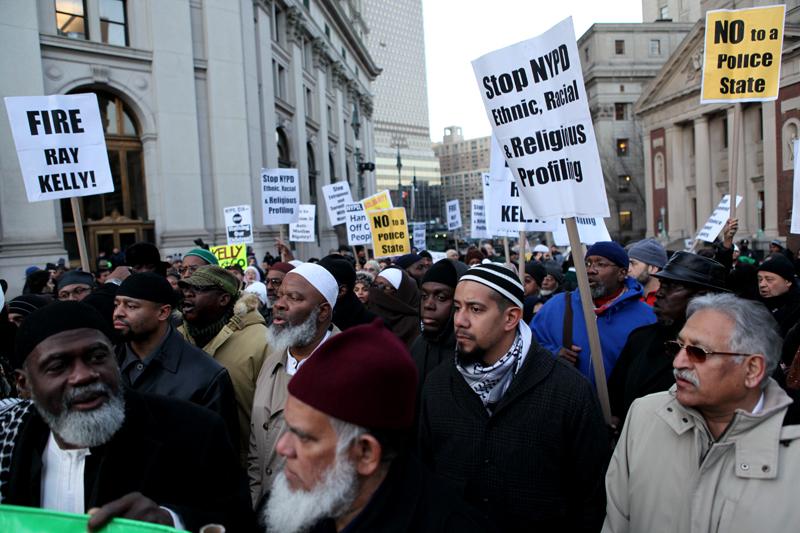 Governor Chris Christie's administration has concluded that New York City police did not violate New Jersey laws when they conducted surveillance of Muslim businesses, mosques and student groups in the state.
"The fact-finding review which is ongoing," Paul Loriquet, a spokesman for the Attorney General's Office said,  "has revealed no evidence that the NYPD's activities in the state violated NJ's civil or criminal laws."
Attorney General Jeffrey Chiesa said the New York Police Department has agreed to meet regularly with New Jersey law enforcement to exchange information about its operations. But New Jersey prosecutors say no law requires the NYPD to notify state officials of its activities.
Chiesa, a Christie appointee, held three meetings Thursday in Trenton with small groups of Muslim leaders to discuss the findings of the three-month review.
Mohamed El Filali arrived for the meeting at the judicial complex in Trenton joined by three other leaders from the community. El Filali, executive director of the Islamic Center in Passaic County, said he and three others waited in an empty conference room until Chiesa arrived with eight others, including deputies from his office and representatives from the Joint Terrorism Task Force, Department of Homeland Security and State Police. 
Chiesa explained that the office's "fact-finding review" found that the NYPD had not broken any laws. Chiesa also outlined a new directive that formalizes how law enforcement officials must communicate when out of state agencies conduct investigations in New Jersey. 
El Filali also said officials told them that all of the work they had been doing in the state was the result of intelligence leads.
"If there were so many leads, why were there no arrests?" El Filali asked.  The Attorney General's office confirmed there have been no arrests so far.
El Filali was offended by the findings. "Because I still have to go back to my house and tell my 16-year-old daughter whose laptop and blackberry were confiscated coming back to the United States that the government is telling you and your peers that they have to spy on you," he said.
Aref Assaf, president of the American Arab Forum, was at the second of the attorney general's three meetings.  He said he did not know until he arrived that the state had scheduled separate meetings.
"Our fate has been sealed," Assaf said, "our community now sees itself as second class citizens. That it is acceptable for our law enforcement to treat us with indignation, with suspicion collectively, questioning only because of our race and ethnicity, that they could these massive witch hunts.
Muslim leaders had called for a formal investigation and a clampdown on cross-border operations by the NYPD.
With the Associated Press