NJ Man Arrested in Death of Schoolboy Etan Patz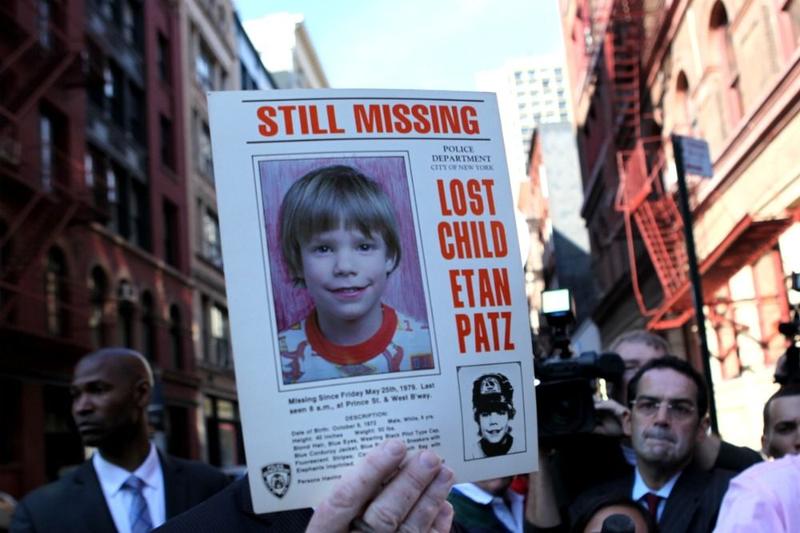 A N.J. man has been arrested for the murder of 6-year-old Etan Patz, the boy who disappeared in 1979 a few blocks from his home. New York Police Commissioner Ray Kelly said Pedro Hernandez confessed to the crime.
Hernandez reportedly confessed to choking Etan in the basement of a bodega a couple of block's from Etan's home. Hernandez of Maple Shade, N.J., has no criminal record and there is no physical evidence linking Hernandez to Etan's death. Kelly said the investigation is ongoing.
The police got a tip that led to Hernandez being a person of interest in disappearance of the boy 33 years ago.
Kelly said Hernandez told a family member and others that he had "done a bad thing and killed a child in New York."
According to Kelly, Hernandez, 51, confessed saying he lured Etan from the school bus stop to the bodega with the promise of a soda. After killing Etan, Hernandez told the NYPD that he disposed of the body in a plastic bag and put it in the trash.
The commissioner added that they are still working on a motive for the murder.
The Patz family has been informed of the arrest. "We can only hope that these developments bring some measure of peace to the family," Kelly said.
Lt. Christopher Zimmerman, who told Etan's father of the arrest, said Stan Patz was "surprised and taken aback, overwhelmed" by the news.
Hernandez is expected to be charged with second degree murder.
Hernandez was first questioned Wednesday night and voluntarily returned to New York with detectives and took detectives to the scene of the crime, which is now a eyeglass shop. Kelly said that Hernandez appeared "remorseful."
No body has been recovered, and Kelly said it was unlikely that Etan's body would be recovered.
Hernandez, who was 19 at the time of the disappearance, worked at a neighborhood grocery and lived nearby when the boy disappeared, and later moved to New Jersey. He was not questioned then.
"We have a suspect in custody who has made a statement to the NYPD implicating himself in the disappearance of Etan Patz 33 years ago," Mayor Michael Bloomberg said Thursday. "There's still a lot more investigating to do."
The man's emergence as a person of interest was not related to the search of a Manhattan basement in April, according to a person familiar with the investigation.
The 6-year-old vanished while walking to a Manhattan bus stop in 1979.
The April excavation of a Manhattan basement yielded no obvious human remains and little forensic evidence that would help solve the decades-long mystery of what happened to Patz.
The basement was the former workshop of a carpenter named Othniel Miller, who was friendly with the Patz family. In April, Miller's attorney fiercely defended him against wrongdoing, as WNYC reported:
"He is innocent," Michael Farkas said. "He is not involved in this terrible murder. And he is going to continue to help authorities find who is."

Farkas said Miller, 75, has been cooperating since Etan went missing, but this is the first time in three decades that Miller has retained a lawyer.

The FBI recently re-interviewed Miller and his remarks sparked investigators to re-examine the Prince Street space.
The search for Patz, the first child to appear on a milk carton, reignited questions about child safety:
Hundreds of thousands of children are reporting missing each year, but only about 115 are victims of a "stereotypical" kidnapping, which includes a child being kidnapped by someone they do not know, according to the National Center for Missing and Exploited Children.

In April, Kelly said there are about 12 cases similar to Etan Patz currently open. In general, he said, the city is a much safer place, with crime rates are at historic lows.