In Little Egypt, New Yorkers Cast a Ballot for Mubarak's Successor
When the polls close Thursday after two days of voting – and more than a year of post-revolution confusion – Egypt will have elected its first president since Hosni Mubarak.
Between puffs on his apple-flavored shisha, Samy Elsharkawi, who lives in Astoria, Queens, said he'd understand if Egyptians didn't get it right the first time.
"For the first time for the last 3,000 years, we have the choice to choose our president," said Elsharkawi, a former marine engineer who left Egypt 18 years ago and now drives a limo in New York City. "The election is not going to be a fantastic experience, but it's okay for the time being."
Elsharkawi was among Egyptians across the city who voted at the consulate in Manhattan or over the Internet to select the country's next leader for the first time since former President Hosni Mubarak stepped down last year amid massive protests.
Not all Egyptians in New York can agree what – or who – is best for their country. That's especially true when there are 12 candidates on the ballot; there's a sudden abundance in the desert.
Sitting in one of the many hookah bars on Steinway Street, the area known as Little Egypt in Astoria, Queens, Elsharkawi said he was supporting Hamdeen Sabahi. Sabahi was one of the Egyptian opposition leaders before the 2011 uprising, and has spent the better part of the last 30 years as an activist and political prisoner.
"For the majority of the poor people, we'd love to have somebody like Hamdeen Sabahi," Elsharkawi said. "I hope he wins, because if he won, it would be very good for Egypt. If he doesn't win, definitely he is going to win next time."
But Ahmed Elmasry, an Egyptian who's been living in the U.S. for seven years, said he voted for Aboul Fatouh, a former member of the Muslim Brotherhood, but emphasized the candidate appeared to have cut ties with the party.
"Fatouh was related to the Brotherhood, but when he felt this was going to be affecting him, he became an Independent," Elmasry said during a conversation at a different hookah bar.
And while he didn't share Samy Elsharkawi's choice of candidate or shisha flavor (Elmasry opted for plain), both men said that any candidate with a history in the Mubarak regime shouldn't be considered.
"I didn't want to vote for anybody who was involved with the old, previous government," Elmasry said. "I saw some interview with [Fatouh] and saw that he was moderate, has a new vision, and that's what we need in this stage."
Two candidates formerly employed by Hosni Mubarak are Amr Moussa, former Foreign Minister, and Ahmed Shafik, the last prime minister under Mubarak. That doesn't necessarily scare every Egyptian away.
For Nasser Elgapry, a cab driver who's lived in the U.S. since 1986, experience and knowledge were paramount qualifications for a candidate. The best choice he saw was Amr Moussa, who's also served as Secretary General of the Arab League.
"At this time you need someone with all this knowledge to get the boat from this side to the other side," said Elgapry, sitting on a bench on Steinway Street.
Asked why he didn't feel the Mubarak association was an instant disqualification, Elgapry dismissed the notion: "The people who think this way – he was against the Mubarak regime, against totally, but nobody saw him, nobody talked to him. He has different opinions than Mubarak."
Friends and family at home in Egypt are split, too. "Everybody has a different opinion," he said.
"We are happy, but we are a little bit scared," said Ahmed Elmasry. "We don't know what's going to go on, who's going to win. We just hope for a change, because nobody wants chaos."
Ask Samy Elsharkawi, and he'll tell you he's already looking forward to the next election four years from now.
"Whoever comes out as president, we're going to accept it," he said. "But the second time is going to be a completely different story, because everyone is going to know what's going on, and we'll have enough time to understand everyone's program."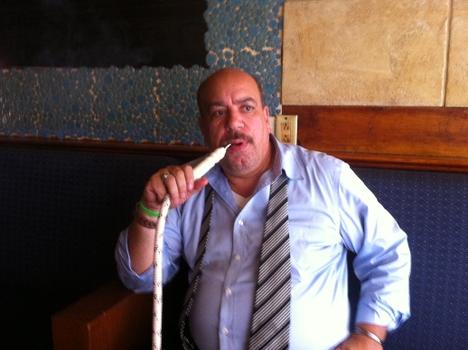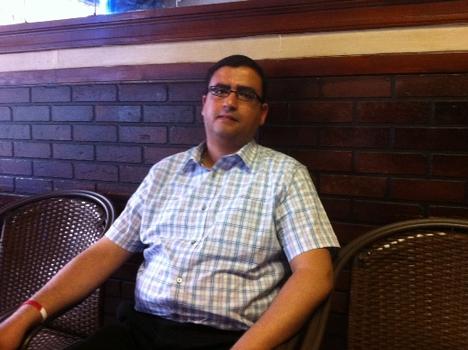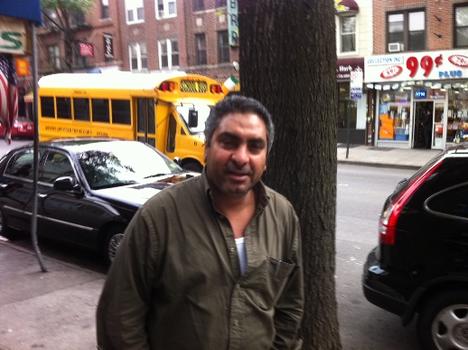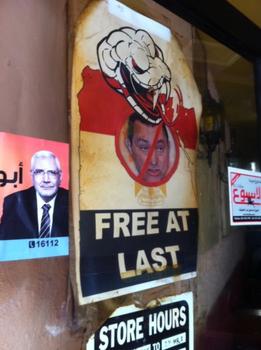 of