Game On: Irish Immigrants Head to the Bronx to Play Gaelic Football
No matter how bad the traffic is, John Riordan drives from his home in South Brooklyn to Gaelic Park in the Bronx almost every weekend. He's been making the trip for the past 48 years because of a sport that he cherishes: Gaelic football. The high intensity sport that's parts rugby, soccer and football is as Irish as his County Kerry roots.
"It's part of us, passed down to us," said Riordan, who moved to New York from Ireland in 1964.
Riordan is one of hundreds of Irish immigrants in the city who watch and play Gaelic football in the park, which is a patch of green on W. 240th Street across from Van Cortland Park. Besides playing the sport, Riordan has also coached and managed the Kerry team for the Gaelic Athletic Association of Greater New York (GAA). The association, which now encompasses about 100 Gaelic football teams, was formed in 1914 to coordinate and promote sports central to Irish heritage, like Gaelic football and hurling.
Two teams of 15 players each are required to play a game of Gaelic football. As in soccer, each team attempts to score points by kicking the ball into the opponent's goal. Teams can also score by lobbing the ball between parallel posts atop the goals like scoring a field goal in American football. Athletes use their feet and hands to handle the ball.
Many New York City Gaelic football players say that they began playing the sport back in their home country when they were six or seven years old.
"You grow up playing football in Kerry," said Niall Moran, 29, the current manager of the city's County Kerry team. "If you didn't you were a weirdo."
Moran immigrated to the U.S. when he was 24 years old and played with the league for four years before becoming a manager. He works construction during the week and commutes to Gaelic Park from Westchester County for practice games and matches.
The city's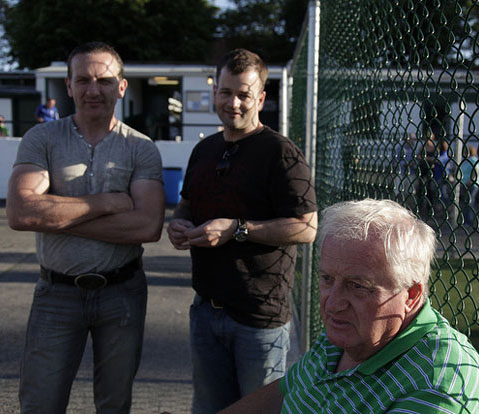 Gaelic football league players, coaches, managers, referees and coordinators are all volunteers. The same holds true in Ireland, although there Gaelic football tournaments draw tens of thousands of spectators, according to Liam Bermingham, 48, who is chairman of the New York Gaelic Athletic Association.
"They all have to go to work the next day," said Bermingham. "The whole ethos of the whole GAA is that it's a volunteer organization."
Photo by Denise Blostein. John Riordan, right, has been a fixture at Gaelic Park for over 40 years.
As in Ireland, there's also a healthy dose of rivalry between clubs in the New York City Gaelic football league, many of which are named after counties in Ireland. Matches between the Kerry, Cork, Armagh and Tyrone teams can stir up as much tension as a Yankees versus Red Sox game.
"The rivalry travels, believe me," said Bermingham, who moved to Manhattan from Ireland when he was 20. "I think it's built into your psyche." He adds that there's no shortage of eager Gaelic football players due to the continuing waves of young Irish immigrants coming to New York.
While most of the Gaelic football league consists of men's teams, a women's division has been active in New York since 1991. Rosie O'Reilly, 38, who immigrated to the U.S. when she was 17, plays for the Cavan team. Though she often heads to work at 7 a.m. and doesn't get home until after 10 p.m. – she's a personal trainer and bartender -- she wouldn't have it any other way. 
"We all become one big family," she said. "We may fall out every now and again over a game but generally, the social aspect of it is great."
Bermingham agrees that being part of the Gaelic football association has its benefits off the field.
"That's where you got your first job, that's where you met your wife, where your family ended up…" he said. "If you want to congregate where Irish people are going, Gaelic Park has been the mecca."
The league has also expanded over the years, and now has a division for players under 20. Moran, the coach of the Kerry team, estimated that one club based in Queens, the Shannon Gaels, has about 400 young male and female players. In the future, the association hopes to get Gaelic football established in area school systems, too, although Riordan admits that's a long-term goal.
"The kids have a choice of so many other sports, and other sports enable kids to get a scholarship," he said.
But with more and more young Irish players joining the league, Bermingham hopes they'll get there.
"It's really a game you have to see," he said. "It's very difficult to describe the game, describe the excitement and what it actually means to people."
The Gaelic football league plays at Gaelic Park each Saturday and Sunday afternoon from spring through fall. Click here to see a map of the park and check out photos of league players in action in this slideshow.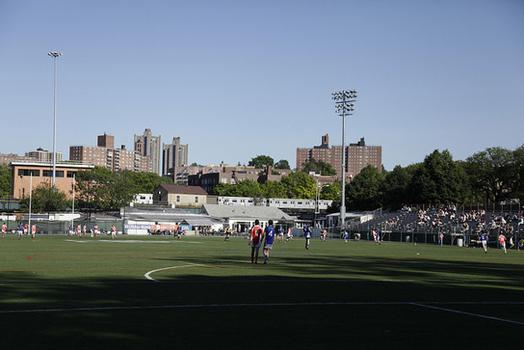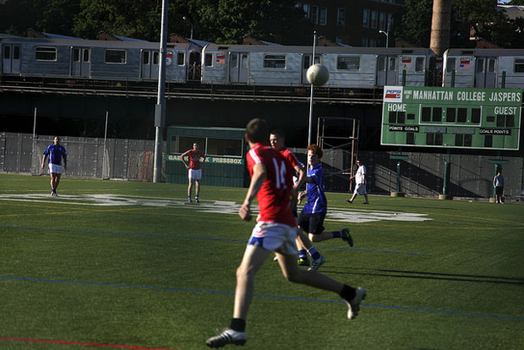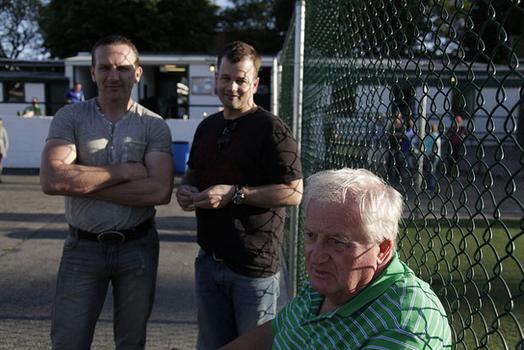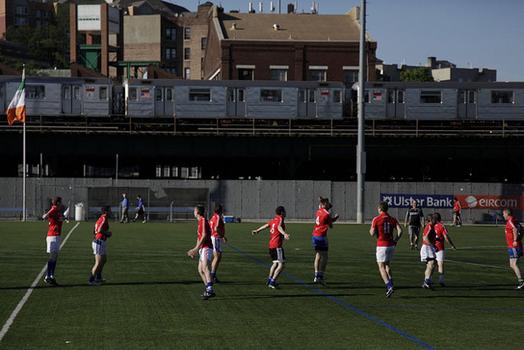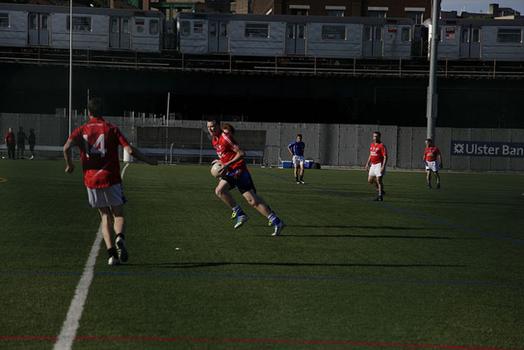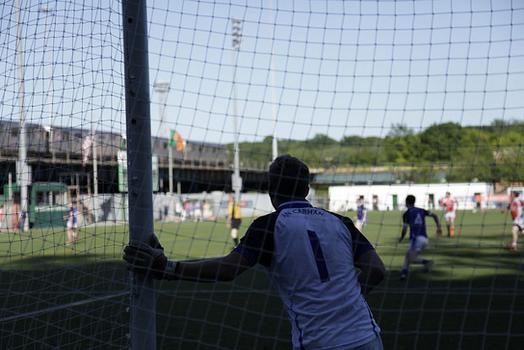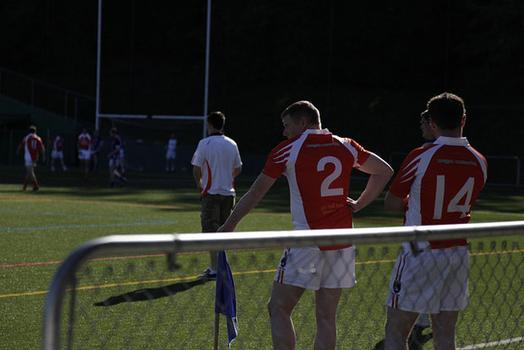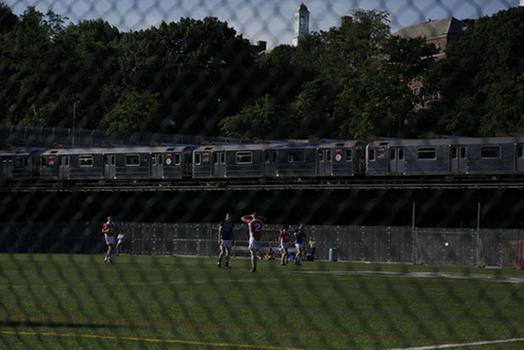 of