News You Can Use
Wednesday, May 23, 2012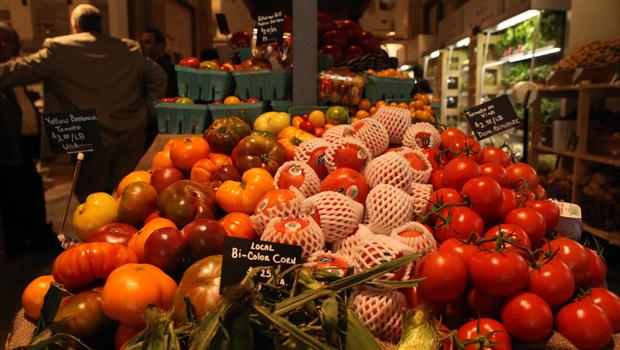 (Stephen Nessen/WNYC)
David Westin talks about his tenure as president of ABC News, during some of the most tumultuous years in recent history. Today's installment of the BBC's A History of the World in 100 Objects is about a 1966 etching by David Hockney, from a series illustrating 14 poems by the Greek poet C. P. Cavafy. And Peter Kaminsky and Marion Nestle explain how to have healthy eating habits without sacrificing the flavor, fun, and pleasure of food.
David Westin discusses his 13 years as the president of ABC News, during a time when President Clinton was impeached, the too close to call 2000 presidential election, the 9/11 attacks, and the invasions of Afghanistan and Iraq. In Exit Interview, he takes readers inside the newsroom and explores the uncertainty inherent in his job, and whether its possible for journalists to be both good at their jobs and people of good moral character.
When the Pulitzer Prize winners were announced in April, many people were surprised that no fiction award was given this year. The publishing industry is understandably irritated by this decision—or indecision. Sig Gissler, the administrator of the Pulitzers for Columbia University, explained that a three-person jury chooses three finalists out of hundreds of books, then sends the finalists to the Pulitzer board, which, this year, was unable to determine a winner. The finalists were Karen Russell's Swamplandia!, Denis Johnson's Train Dreams, and David Foster Wallace's The Pale King, published after the author's death.
Susan Larson, a Pulitzer fiction juror, spoke with NPR's Lynn Neary about the board's not picking a winner.
Novelist and bookstore owner Anne Patchett wrote an Op-Ed in the New York Times about her disappointment. 
The New York Times asked eight experts to weigh in on who they thought deserved the award this year.
Weigh in: What novels do you think should have won this year? Leave a comment below to let us know!