Niche Market | Fire Extinguishers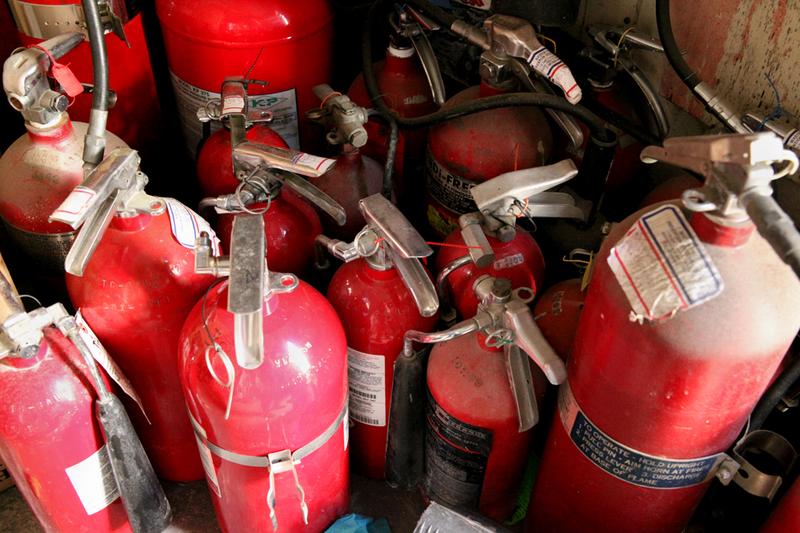 New York is a city of specialists from foodies to academics, laborers to shopkeepers. Every Wednesday, Niche Market will take a peek inside a different specialty store and showcase the city's purists who have made an art out of selling one commodity. Slideshow below.
Master Fire Prevention
1776 East Tremont Ave.
Bronx, NY 10460
When fires tore through the South Bronx in the 1970s, a social worker named Peter Martinez Sr. was selling fire extinguishers door to door.
"The Bronx was burning back then, you saw buildings burning, restaurants burning, people doing arson," his son, Peter Jr., told WNYC. "It was a sad occasion to see your neighborhood being destroyed."
The elder Peter then opened a garage storefront in Van Nest where he sold and recharged extinguishers. Over time, Master Fire Prevention outgrew the space and moved 1-1/2 blocks to its current Tremont Avenue location, where the sprawling store has 40 employees.  
The floorspace is dominated by iconic red canisters, some covered in grease and fragrant kitchen odors after being dropped off by a restaurant for recharging. The back of the store is a large workshop where employees whack extinguishers with hammers and attach them to heavy machinery for refilling.
Today, the store sells thousands of fire extinguishers a year as well as a wide array of fire suppression systems including sprinklers, stove hoods and fire prevention systems for commercial kitchens that they will install, clean and maintain for customers.
But the fire extinguishers are still the most popular product by far.
"It's a no-brainer: you save yourself a lot of money. You save yourself a life. You save yourself a lot of trouble," said Peter Jr., 55, who took over the business when his father died three years ago.
Stricter Department of Building regulations and fire codes has been a boon to the company over the past few decades.
Martinez estimates that about 80 percent of customers are restaurant owners from New York and the tri-state area. Martinez advertises heavily in ethnic media for new clients.
"I'd say a good 70 percent of the restaurant business is immigrants, from all different kinds of countries, from Pakistan, Bangladesh, China, Thailand, Polish, Mexico, Puerto Rico, all sorts," he said.
Many of the employees are bilingual, like Jian Chen, 55, who was hired when he sent his resume to MFP after seeing the company's sticker on a fire-prevention system in the kitchen he was working in. He said he had nearly 20 years of experience working for a fire-prevention company in China.
Fire deaths in New York City have plummeted to all time lows. In 2011, there were 64-fire-related deaths, the second lowest total on record according to the fire department.
"We don't like fires, we want to prevent them," Martinez said.
(Peter Martinez Jr. surrounded by his fire extinguishers. Photo: Sarah Kate Kramer)
Interview with Peter Martinez Jr., President of Master Fire Prevention Systems
Who are most of your customers?
We have a lot of immigrant customers, lots. I'd say a good 70 percent of the restaurant business is immigrants, from all different kinds of countries, from Pakistan, Bangladesh, China, Thailand, Polish, Mexico, Puerto Rico, all sorts, a lot of other ones I haven't mentioned. That's the majority. We also do corporate America, down in Manhattan, all the restaurants down there. Most of my customers are in the restaurant business as far as the hood and duct cleaning. We do have a lot of customers that are factories, retail establishments, doctors' offices, nursing homes. My customers are the whole gambit of what's out there. The whole thing, top to bottom. Everybody needs a fire extinguisher. Every place is required to have a fire extinguisher, and the ones that are not, which are the homes, a lot of people want that fire protection.

What kinds of fire extinguishers do you sell?
There's four or five different types of fire extinguishers. … Each one gets their own kind of chemical in it. An ABC is good for all kinds of fire. S carbon dioxide is good for electrical, inflammable liquids. The wet chemical is good for kitchen fire. And purple K is good for gas fire. …. And there's a D extinguisher that's good for metal fires, each one has their own application. … The wrong fire extinguisher can make the fire bigger and out of control. If you put water on a grease fire you can make it real large and have grease splatter and even get hurt. It's very important to have the right extinguisher for the right job.

Compared to 40 years ago, is the Bronx a lot more fire-proof these days?
Definitely. The codes have made them a lot more fire proof. … We still have a lot of old buildings that are not as safe, but all the new construction, and all the upgrading, they're required to upgrade to the new standards.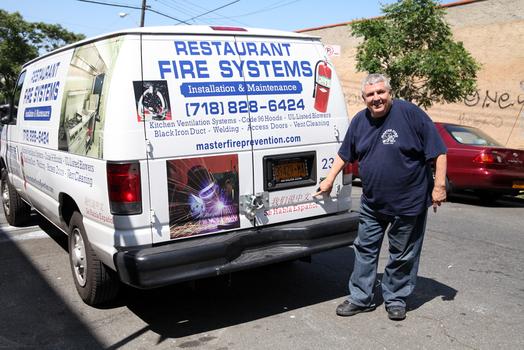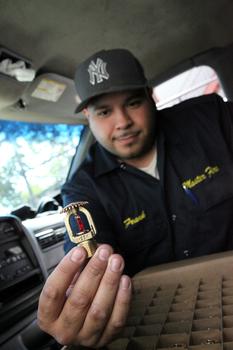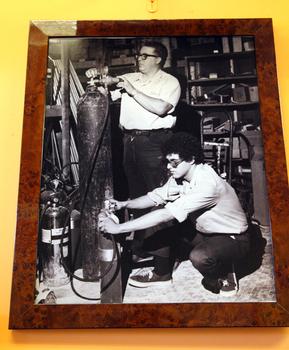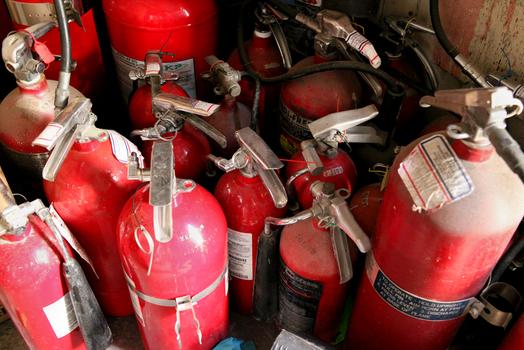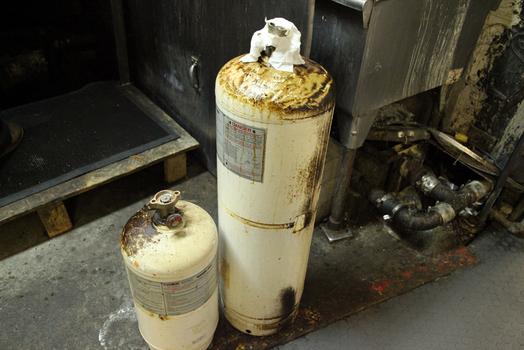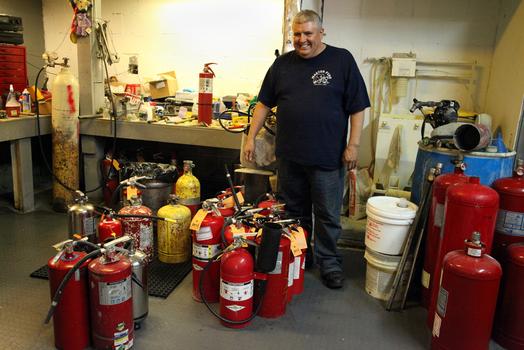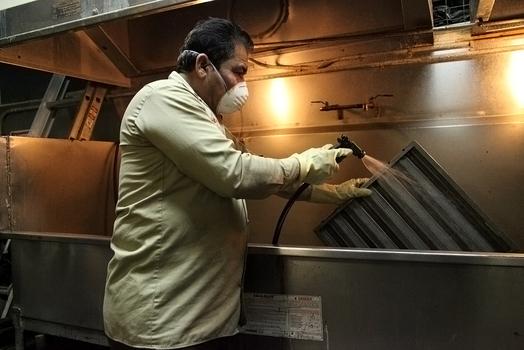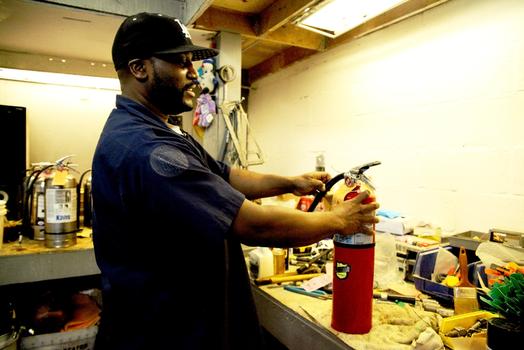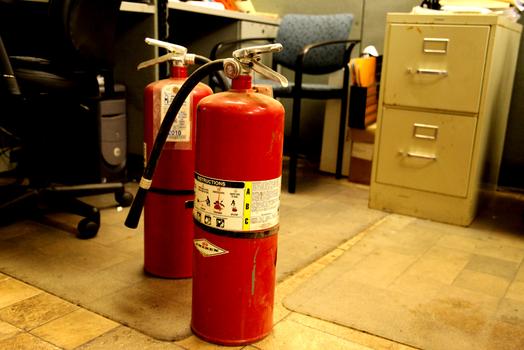 of