Muslim Leaders, Officials Discuss NYPD Surveillance in NJ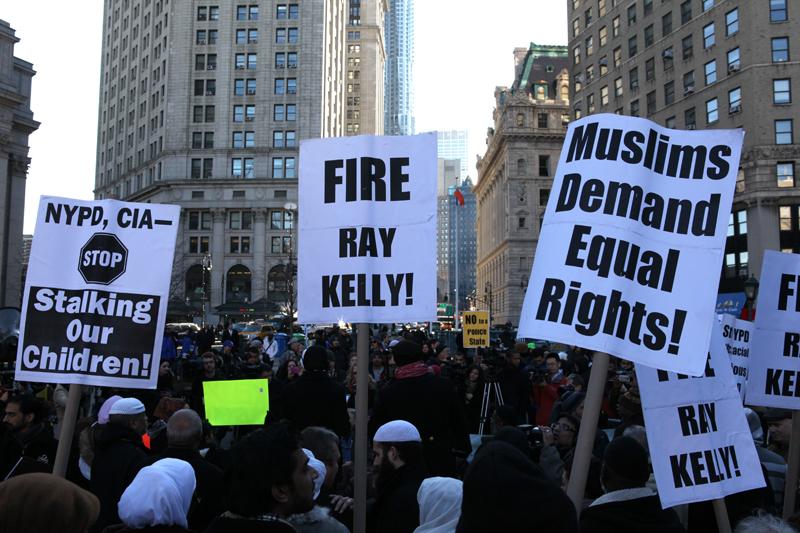 Muslim leaders in New Jersey have been invited back to Trenton for a follow-up meeting with the state's attorney general. They are expected to discuss the state's response to the New York Police Department's secret surveillance of Muslims in Newark, New Jersey.
Many Muslims leaders and others critical of the NYPD's activities in the state are hoping the AG will announce at Thursday's meeting a formal investigation, although several privately expressed doubt that would be the case.
In February, several state lawmakers called for investigation into the NYPD surveillance in the state, including Sen. Robert Menendez, Rep. Pascrell and Governor Christie.
Republican Governor Chris Christie has called on the New Jersey Attorney General to investigate the matter. The office of Attorney General Jeffrey Chiesa confirmed that "the matter is under review," but would not comment further. Meanwhile, the American Civil Liberties Union of New Jersey and other civil rights advocacy groups will be looking into possible legal claims for individuals who were under surveillance by the NYPD. Deborah Jacobs, executive director of ACLU-NJ, says there are potential claims for invasion of privacy, discrimination and racial or ethnic profiling. They will also be investigating whether these claims can extend to people beyond Newark residents.
New York City defended the surveillance that took place on the other side of the Hudson River. Mayor Michael Bloomberg said the dept acted legally. And as we reported, NYPD Police Commissioner Ray Kelly said the surveillance was done in agreement with the Newark Police Department.
"We informed the Newark police officials as to what we were doing." Kelly said. "We were escorted by Newark police personnel when this survey was being conducted, and we gave them a briefing when it was over."

Newark Police Director at the time, Garry McCarthy, said he was informed of the operation as a matter of professional courtesy. It remains unclear, however, how many other people were briefed.
As WNYC reported, Christie was found the news "disturbing."
Christie said he doesn't recall ever being briefed about the spying in 2007 while he was the state's top federal prosecutor. He said the NYPD would not have jurisdiction in the state unless itw as working with the Joint Terrorism Task Force in Newark or another agency.
Newark Mayor Cory Booker and his top police official say the city was misled by the NYPD and never would have authorized such wholesale spying on Muslims if they had known about it. Booker called the reports "deeply disturbing." "If this is in fact what happened, it is deeply disturbing to me and strikes against my fundamental beliefs as an American," Booker said in a statement released Wednesday. "If this is indeed what transpired, it is, I believe, a clear infringement on the core liberties of our citizenry."
The attorney general's office did not immediately return a call Monday seeking comment.