Track Tech: Why Betting on Horses Is Legal, When Gambling Elsewhere Is Not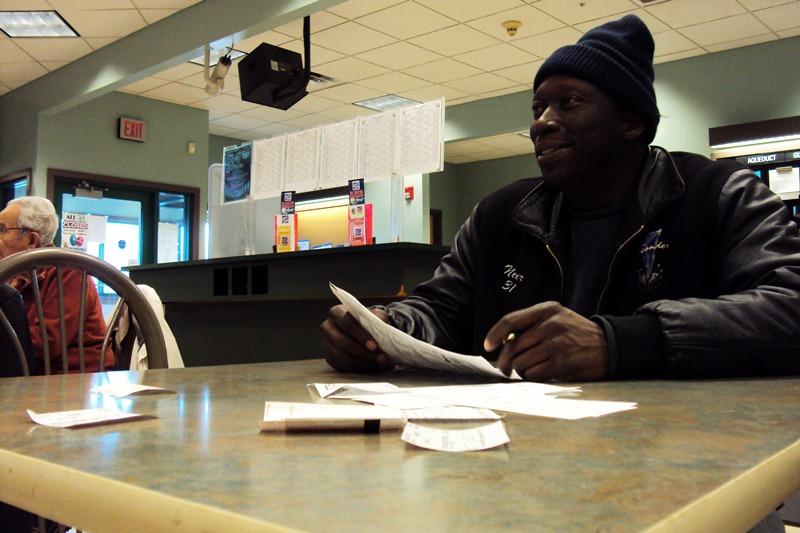 For the week leading up to the Belmont Stakes, WNYC is partnering with the Innovation Trail,  WEKU and Louisville Public Media to explore how technology is changing the horse racing industry. This is part one of a four-part series.
There is one sure bet about gambling in New York state: what is and isn't legal can be a little murky.
Governor Andrew Cuomo has been calling recently for the legalization of casinos in the rest of the state. But for now, casinos on Indian territory are allowed, but not elsewhere.
The state already has what are known as "racinos": horse racing tracks where there are also video slot machines, along with plenty of betting on the actual horses — such as the one that opened last fall at Aqueduct in Queens.
Betting on those same horses online is also allowed. But betting on poker and other card games on the internet is not.
The exception for horse racing has to do with the fact that it's a sport, and therefore different, according to state Assemblyman Gary Pretlow.
"Horse racing is actually a publicly attended event that no one is really controlling," said Pretlow, who chairs the assembly's racing and wagering committee. "Whereas [in] online gaming, there are too many opportunities for people to cheat."
Then why does New York not allow betting for all sports, like baseball or football? It has to do partially with just who – or what – is competing in the sport, according to attorney Todd Engel, who specializes in horse racing.
"Wagering on athletes has never been part of the framework in New York state," Engel said.
Horse racing wedges itself between betting on athletes and the controlled environment of table games, he said.
But perhaps the biggest factor is money. Horse racing is a nearly $2 billion industry for the state, according to the New York Racing Association.
And since attendance at race tracks is declining, off-track betting (OTB), video slot machines, dial-a-bet and now online betting are making up a bigger chunk of that.
The problem is, says Pretlow, that while interest in playing the ponies may still be there, fewer people want to make the trip out to the track anymore.
"Horse racing is a spectator sport and people no longer have the desire to go to the race track to bet," he said. "But we have many different venues for them to view racing and to bet."
The more ways the state allows betting on horses, the more places there are for it to collect revenue.
That's not possible with sports, or poker, wagering on the internet. Those are controlled by the federal government so New York wouldn't be able to take a cut, according to Engel.
But further parsing of the world of horse wagering poses challenges for the older forms of betting.
"No doubt there is an opportunity that could slightly hurt the branches themselves, but we do realize it's the way of the future," said E.J. Merriman, branch manager for Western OTB, which owns a track and several parlors in western and central New York.
Western OTB will be launching its own online gambling service soon.
"It's a slightly struggling industry," Merriman said. "It's something that has to complete with the flash of other sports and other gambling entities that have the noise — the bling! Bling! Bling! — and the lights."
Most of the customers in his parlor or older and along with declining attendance at the track, customers at OTBs have declined too, says Merriman.
He hopes that getting some younger fans into the sport through the internet will entice them to come out to one of his OTB parlors or to a track.
The original version of this story appeared on the Innovation Trail here.