Ex-Rutgers Student Dharun Ravi to Be Sentenced in Webcam Spy Trial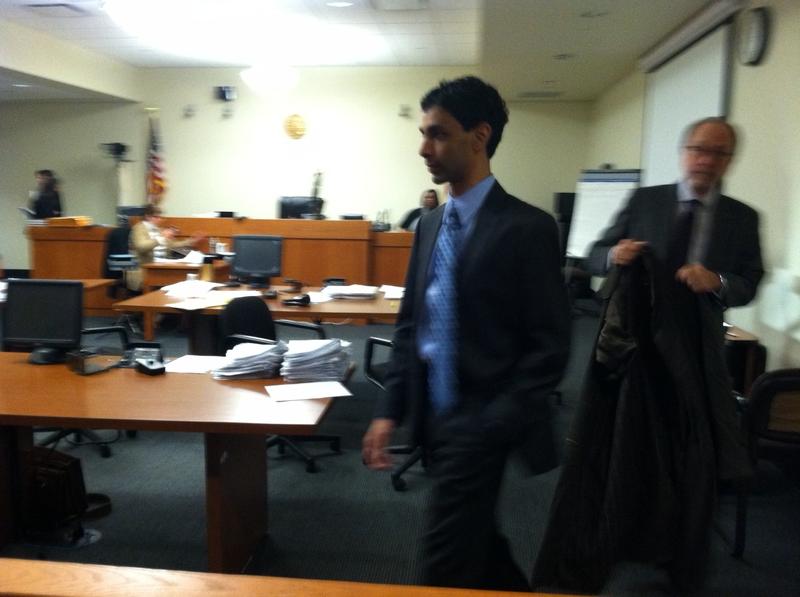 The former Rutgers student who was convicted of invasion of privacy and a hate crime for using a webcam to spy on his gay roommate is scheduled to be sentenced Monday.
He faces anything from no jail time to a 10-year-prison sentence.

Dharun Ravi was convicted in March of 15 charges including invasion of privacy, bias intimidation and evidence tampering for spying on his roommate, Tyler Clementi, with a webcam while he was with another man. Days later, Clementi jumped to his death from the George Washington Bridge.
The bias conviction alone could send him to prison for 10 years.

Ravi's defense attorney, Steven Altman, is asking for no jail time. The Middlesex County Prosecutor's Office filed a brief with the court that argues for a prison sentence, but not the10-year maximum.

The case has polarized opinion across the country about whether hate crime statutes should be used for non-violent crimes and whether Ravi is being scapegoated for a wave of bullying cases against gay teenagers.

Ravi continues to say he didn't remotely turn on his webcam with the intention of seeing his roommate have sex with another man, and that he didn't care that Clementi was gay.

But the jury said it was swayed by Ravi's tweets.

"Roommate asked for the room till midnight. I went into Molly's room and turned on my webcam. I saw him making out with a dude. Yay," he tweeted.

Two days later: "Anyone with iChat, I dare you to video chat me between the hours of 9:30 and 12. Yes it's happening again."

In his only broadcast interview, Ravi told ABC's 20/20 that his actions made him "the worst possible person" and affirmed that he became the face of the bully.


But the sympathetic portrait may actually backfire. The law requires the judge to consider whether Ravi has shown remorse.  

"And to me that's the exact opposite of showing remorse," said Louis Raveson, a professor at Rutgers University School of Law-Newark. "Ravi failed to come to grips with the fact that he picked on this kid, he bullied this kid."

He added: "He took a kid that was shy and just trying to deal with his own sexual orientation and he tried to embarrass him and make a fool of him. "

The judge will also take into account both aggravating and mitigating factors. Raveson predicts Ravi will get prison time because he committed the offense twice, but said he'll likely get less than the maximum because it's the first time he's gotten into trouble and is unlikely to commit the offense again.

Ravi's conviction and the possibility of a prison sentence has galvanized support for him from New Jersey's Indian community. Ravi was born in India and could be deported after he serves his potential sentence.

And this outrages many in the Indian community of New Jersey. A few hundred people showed up at a rally in Trenton last week and many more attended a fund raising banquet.

"Hate crime laws are being applied selectively," said Peter Kothari, founder of the Indian-American Business Association and owner of Quick Travel in Edison, N.J.

Kothari has been politically involved with the South Asian community in and around Edison for two decades He said his travel agency has been vandalized 15 times, and many South Asians have been targeted and victimized because of their ethnicity.

"People have been humiliated. People including women and children have been severely beaten," Kothari said. "And in 22 years, I don't recall one person being charged with a hate crime."

Ravi did a stupid thing and he's already been punished enough, Kothari said.