The Devils Beat the Rangers to Even Series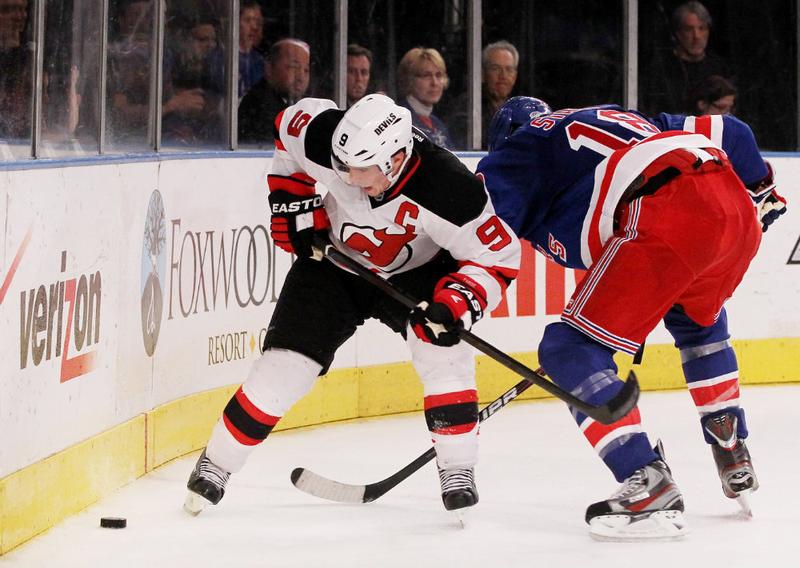 The NJ Devils rallied past the NY Rangers, 3-2, to tie the Eastern Conference finals at one game a piece.
After their surprising 3 goal shut-out win over the Devils in Game 1, the Rangers returned to the tight, see-saw scoring games that characterized their seven game series wins over the Ottawa Senators and then later the Washington Capitals.
The Devils scored first on a power play goal by their leading scorer Ilya Kovalchuk.
The Rangers answered two minutes into the second period on a goal by Marc Staal, and later in the period Chris Kreider scored on the power play to give the Rangers a brief 2-1 lead, before Ryan Carter tied it up for the Devils near the end of the second period.
David Clarkson gave the Devils a 3-2 lead two and a half minutes into the third period, and the Devils' 40 year old all-star goalie Martin Brodeur shut out the Rangers the rest of the way as the Devils tied the cross-Hudson Eastern Conference Finals at one game a piece.
The Rangers continued the pattern they established in the first two post-season series at Madison Square Garden, winning the opener, then losing Game 2.
Game 3 is Saturday at 1 p.m. at the Prudential Center in Newark.