Park Avenue Armory Gets Space-Age Makeover
NASA wants to take you on a mission to Mars. No, not that NASA -- the other one based out of the lower Manhattan studio of artist Tom Sachs.
His installation, "Space Program: Mars," opened at the 55,000 square-foot drill hall of the Park Avenue Armory on Wednesday.
"We really are going to Mars," Sachs said. "It may sound like I'm a crackpot saying, 'We're really going to Mars,' but what we can't do with kerosene and titanium, we do with plastic and plywood."
One of the highlights of the exhibition, according to Sachs, will occur every Thursday night when the project's "astronauts" will give live demonstrations of what it might be like to be in space.
"They'll land, they'll take a core sample, they might even have an argument," said Sachs. "They'll have food, they might even have to go to the bathroom. They'll show systems for how you go to the bathroom in space."
The show features a full-scale Landing Excursion Module (LEM), exploratory vehicles, Mission Control, a special effects launch platform and a Mars landscape -- all built by Sachs and his team.
"I make art so I can learn about the world and educate and entertain myself," said Sachs. "And learn from my team and teach. It's a real symbiotic relationship."
The installation aims to evoke the themes of work as ritual and transparency in construction. It also touches on larger societal issues, including colonialism and exploiting the environment.
Visitors are invited to participate in the installation by going through what Sachs calls "indoctrination."
"You watch the movie 10 Bullets and then go to the Indoctrination Station and get your card punched," said Sachs. "There are ways of getting involved. There's sweeping, there's screw sorting, there's NASA cup stamping, leg polishing and all kinds of stuff. Our religion here is work and we want to share that."
Once indoctrinated -- be sure to allow an hour or so to watch the films in person or online for this -- visitors can earn enter into the Landing Excursion Module.
What does the real NASA think of all this?
"NASA and Jet Propulsion Laboratory came to us because they saw what we were doing," said Sachs. "They could see that the manned space program ended with the space shuttle. And this space program is real because it wins hearts and minds. It's the ideas for the next generation. Kids are going to come in here who are going to become rocket scientists and they'll hopefully go and learn from this experiment and bring it into their lives. And maybe it'll inspire them to think about life on other planets. So, although this is all made up of plywood and foam core and resin and stuff, it's as real as any other space program."
"Space Program: Mars" at the Park Avenue Armory runs through June 17.
Watch Tom Sachs' instructional video for interns joining the team at his studio, which imparts the building code for his studio. According to Sachs, the video has gone viral in the corporate world: "I like spending my time building stuff. I don't like spending time managing people. A project like this requires great management. The film is a shortcut to bring everyone up to the same level."
See photos from "Space Program: Mars" at the armory.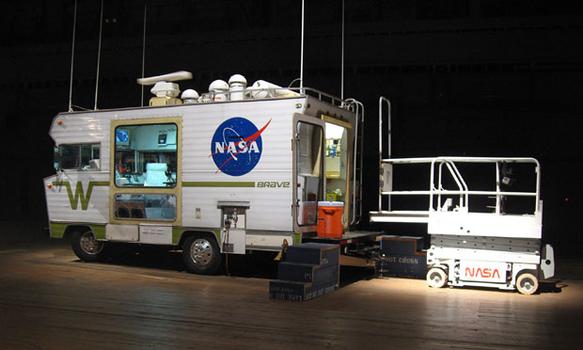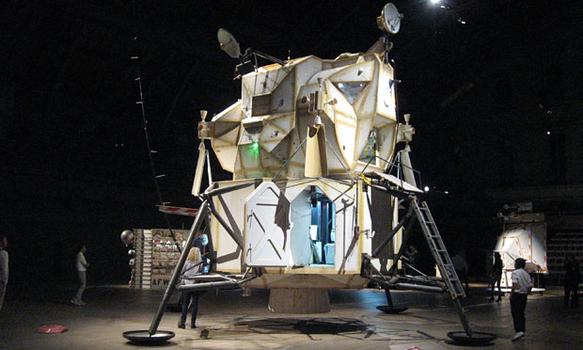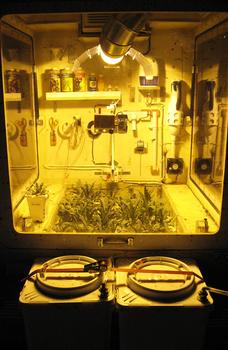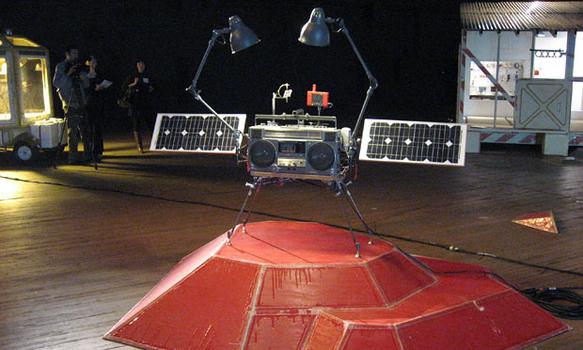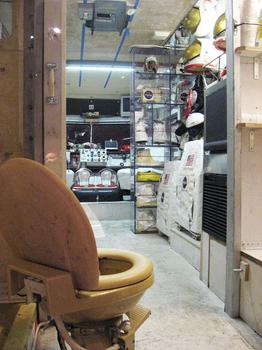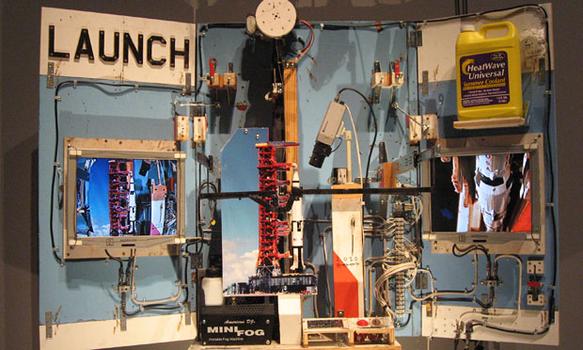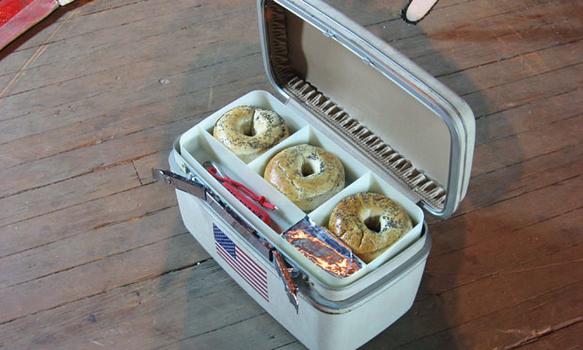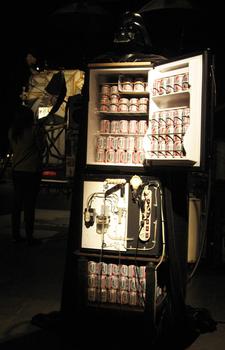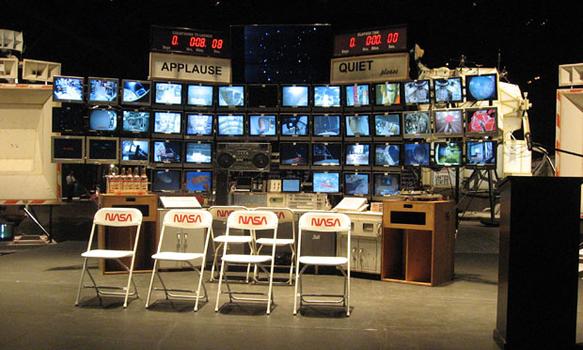 of