Episode #3339
Recent Chamber & Concert Works
Wednesday, May 16, 2012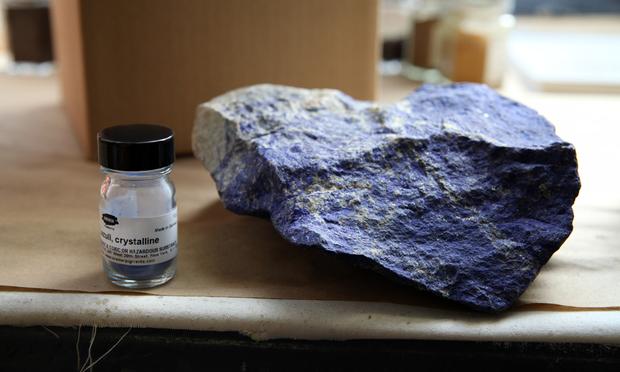 (WNYC)
This New Sounds offers music from a few of the eight member Common Sense Composers Collective (San Francisco/New York City-based.) From a collaborative recording with the New Millennium Ensemble, listen to a lovely work with some sighing glissandos, "Alternative Music" by Randall Woolf.  Also from the collective, there's a chamber music work by Carolyn Yarnell, "Lapis Lazuli." Plus, hear music by Canadian composer and guitarist Tim Brady, featuring electric guitar, electronics and the Penderecki String Quartet. 
PROGRAM #3339, New Concert Works (First aired on 5/16/2012)                                                            
ARTIST(S)

RECORDING

CUT(S)

SOURCE

New Millennium Ensemble / Common Sense Composers Collective

TIC

Randall Woolf: Alternative Music [3:36]

Albany TROY899
www.albanyrecords.com

Tim Brady /Penderecki SQ

10 collaborations

Dance Me To the End, II [7:13]

Justin Time #8484/5
www.actuellecd.com

Marc Mellits Consort

Paranoid Cheese

5 Machines: machine iv [3:39], machine iii [2:48], machine v [4:11]

Black Box #1108
www.marcmellits.com

New Millennium Ensemble / Common Sense Composers Collective

TIC

Carolyn Yarnell: Lapis Lazuli

See above.

Paola Prestini / Vision Into Art Ensemble

Body Maps

Paola Prestini: As Sleep Befell [13:26]

Tzadik #8060
www.tzadik.com*

Aaron J. Kernis

Symphony In Waves/Musica Celestis

String Quartet No. 1,  pt 2, "musica celestis" [7:13]

Argo#448 900. Out of print, but try Amazon.com*

There's an hour of music for far-off places on this New Sounds program.  Listen to a work written by Princeton professor Paul Lansky, called "Travel Diary."  From a new recording by the Meehan/Perkins Duo, the work is a "kind of meditation on travel particularly for those who don't do it that much." Parts were inspired by an actual cross-country trip taken by the composer and his family, wrong turns and a younger child asking "Are we there yet?"