Niche Market | Cash Registers
New York is a city of specialists from foodies to academics, laborers to shopkeepers. Every Wednesday, Niche Market will take a peek inside a different specialty store and showcase the city's purists who have made an art out of selling one commodity. Slideshow below.
Faerman Cash Register Co.
159 Bowery
New York, NY 10002
When Brian Faerman hears the ka-ching of a cash register, it's music to his ears — and not because it's the sound of a financial transaction.
Faerman's a devotee of this particular mechanical orchestra: the intricate system that causes a bell to ring, a hand crank to whirr, the spring that bursts a wooden drawer ajar.
As he walks down the aisle of vintage cash registers at the business started by his grandfather in 1910, Faerman, 50, pushes a buttons on each hulking machine, letting them ring with antique glory. "It's musical to me," he said softly.
"I don't know how to describe my feelings toward the equipment that was made," he gushed in his gruff way, "how somebody put so much work into something so special to be used by someone."
Some of the oldest machines have a ring-up limit of $3.99 — later a $99.99 limit was introduced, and up and up with inflation. Some machines have multiple drawers, each with a unique bell, so when the owner was across the room, he would have an idea how much money was changing hands. The oldest machine they have is 128 years old.
Machines range from copper-hued brass to shiny mint green. Some have oversized buttons built for broad-handed butchers, and there are also smaller machines with tight buttons specially designed for candy store counters.
"My dad used to scrap them — three cents a pound for the brass," said Brian's father, Bernard, who at 90, still comes into work five days a week.
Those brass relics now sell for thousands of dollars, he said. The price range for newer models is from $79 to several thousands. Vintage pieces can fetch between $600 and $5,000.
The elder Faerman, who spends most of the day in a denim apron repairing half century old machines in the back, said he began working at the shop in 1946 after returning from WWII. There were four cash register companies on the block, sitting underneath the third avenue El.
In the 1970s, electronic cash registers changed the game (they sell those at the shop too, for about $79 each) and super stores edged in on the business.
Nowadays, Bernard said, the shop relies on customers on the quest for "eye appeal," like John McCormick, the owner of Moto restaurant in Brooklyn, who bought a vintage register for a few hundred dollars at an auction and has put about $1,000 into it.
"They're beautiful and reliable. … Aesthetically I think you can't beat it and it's kind of a monumental piece behind our bar," said McCormick, who's been bringing his register to Faerman for tune ups for over a decade.
For Brian Faerman, who has worked his entire life in the cash register business, the music of the machines is something he can't shake, no matter how advanced the world gets technologically.
"It's in my blood I guess. That's why we're Faerman cash register company," he said. "We love the machines, there's a certain thing about them, they ring, they make that noise, they do what they're supposed to do."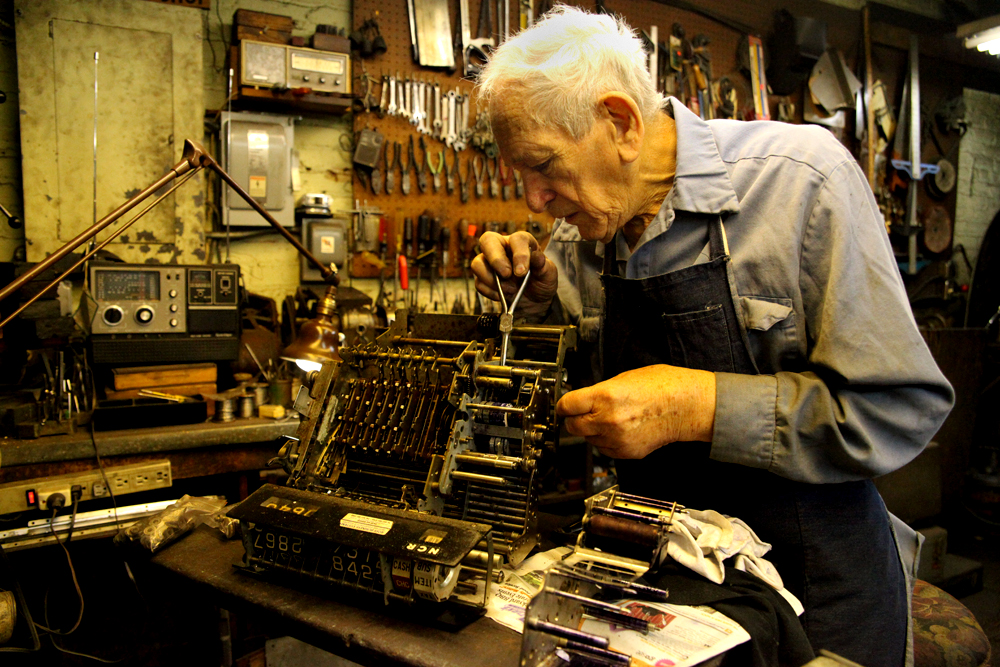 (Bernard Faerman, 90, repairing a vintage cash register. Photo: Sarah Kate Kramer)
Interview with Bernard Faerman, co-owner of Faerman Cash Register Co.
What was it like here in the '40s?
Down here in the area there was an elevated train running right outside our door. There was maybe thousands of what they called bums in those years. They were alcoholics. Some of them came from very good families. They were sick. … There were four cash register companies right here on this block — two across the street and one three doors down. And things were a lot better then than they are now, because people came down here actually to buy, not to come in to look.

Why do you think people want the antiques?
Eye appeal. Why do they want antique cars? Eye appeal. Really quality equipment. Weight on an electronic machine is 30 pounds -- these weigh 130 pounds.

Are there advantages to the old machines?
They're much simpler. We get calls here every day where they louse up the programming on the machine. The old type of machines were a lot easier to work. They lasted a lot longer. You didn't have to worry if you had wet hands if it got on your boards they'd short them out—that didn't happen. I mean, I could take a machine here that's 100-years old and recondition it. You think you could do that with an electronic piece of equipment?

Where do you get these old machines?
Find them anywhere, find them in attics, people bring them around that's had them for years. They figure they're obsolete, but I just told you what goes around comes around.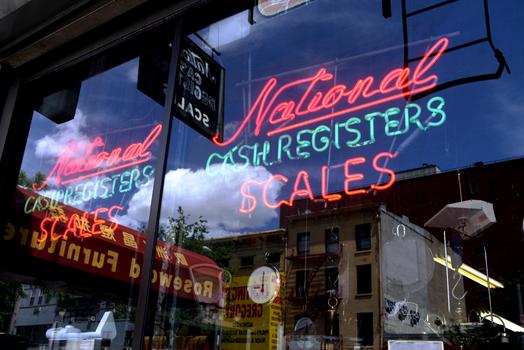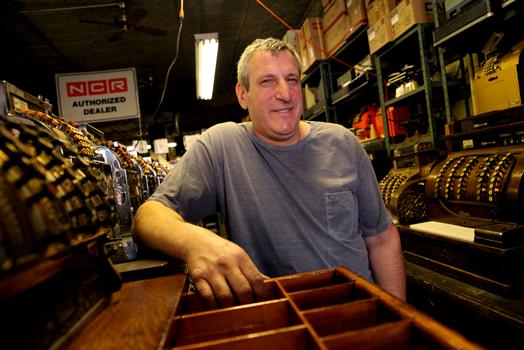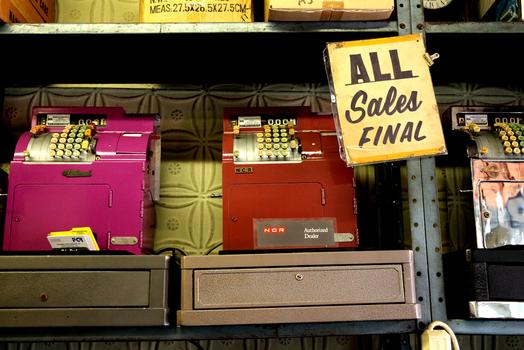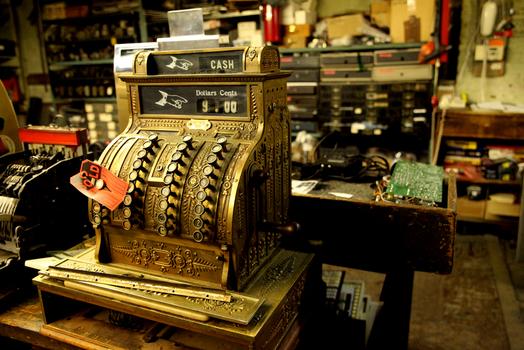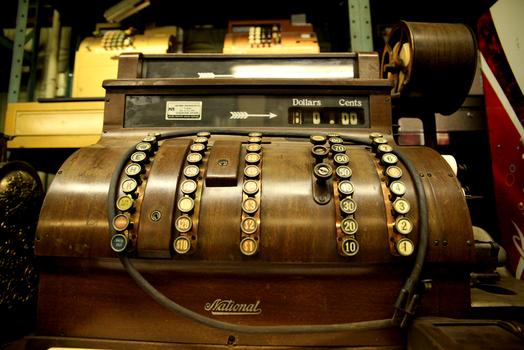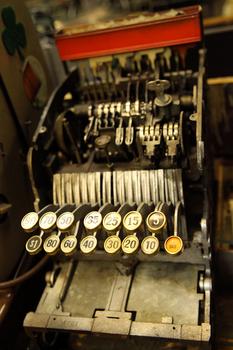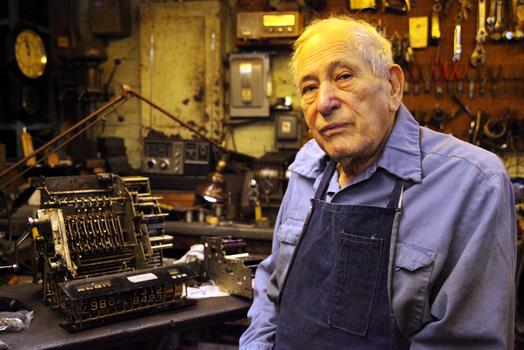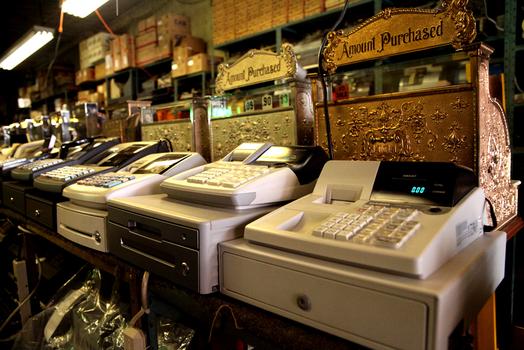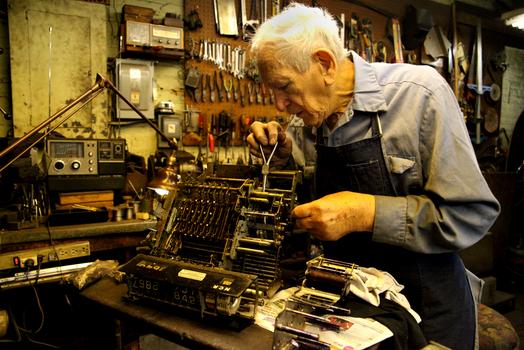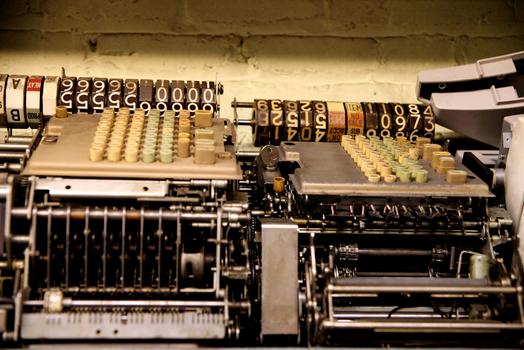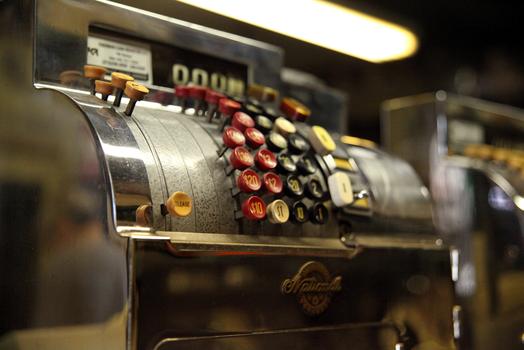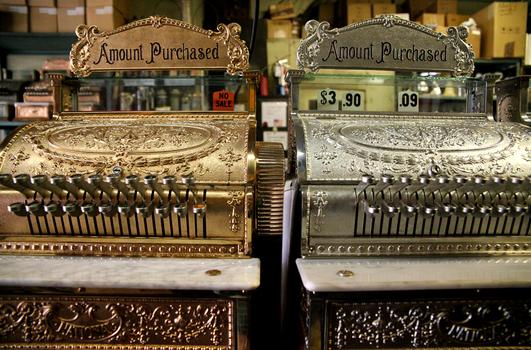 of