City's Tech Boom Leads to Hiring Crunch for Engineers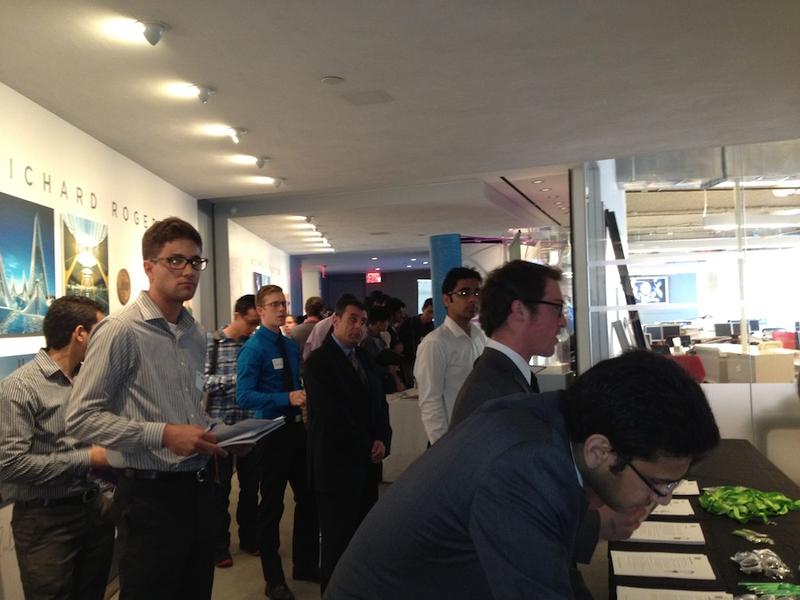 New York City has the nation's fastest growing tech sector — and although New York lags behind Silicon Valley, there are now more than 1,000 web-based technology start-ups in the city, according to a report released last week.
But these signs of success are also harbingers of a problem: a snowballing demand for scarce engineers.

New York's dearth of "top-flight" engineering talent is the single greatest challenge faced by the city's mushrooming tech sector, according to the Center for an Urban Future report.

Engineers are the product designers of the digital technology world. They're the people who actually write the code that allow users to tweet, blog and make online purchases.

The explosive tech growth is visible at events like New York Tech Day in April where more than 150 start-ups gathered in Manhattan to pitch potential customers, investors and – most critically – engineers. It was an event so in-demand that organizers had to turn away businesses from participating.

"We're definitely seeing a boom right now," said Jesse Chan-Norris, co-founder of Indaba Music, who has been an entrepreneur and engineer in the New York tech scene since the late 90s.

Chan-Norris said, unlike the 90s, this boom has to do with the way web-based services, advances in programming languages and cheaper hardware have lowered the barrier to entry.

"If you have an idea — and if you're a developer, especially — you can build something really quickly on a weekend or over a couple of weeks," he said. "There's probably a lot less risk in terms of getting started."

Josh Gross is living proof. He had been annoyed for years by the challenge of easily saving and storing the varied content—image, texts, video—he would come across on the Internet.

In April, he quit his job as a front-end developer for a start-up to work on his solution, which gives you five ways to save varied content in a single searchable "Hopper."

"This is… all me right now," he said. "I designed and developed the thing from the bottom up."

In fact, on his blog, Gross describes creating the "minimum viable product" for Hopper in a single week.
The ability to build and get financing for new companies is great news for developers who want to become entrepreneurs. But it's not great news for entrepreneurs who want to hire developers.

At the job fair Uncubed, Tom Lehman, founder of Rap Genius, cited this as one of the factors exacerbating the challenge of finding good talent.

"You're not just facing competition from other companies," Lehman said. "If you're a smart person, chances are you can get funding for your own company. The same force which is creating such a demand for engineers as employees is also creating demand for engineers to be their own boss and start their own companies."

Despite this disjunction between supply and demand, companies are continuing to hold high standards, according to Mike Fitzgerald, partner at staffing firm Winter, Wyman.

"In the late '90s, many hiring companies dropped their standards and they hired almost anyone who was remotely close to the mark," Fitzgerald said. "This time around … the standards aren't dropping. So despite how hard it may be to find people and how long they may be looking for talent, they aren't really materially changing what they want."

In fact, some start-ups appear to be tightening their standards. In the last few months, Tumblr has instituted a coding test, according to recruiter Lindsey Dole.

At the NY Startup Job Fair, recruiters for ZocDoc — a website for making doctor's appointments — wore nurse's scrubs while administering a coding test on site.

In a gimmick that combines high standards with high incentives, those who passed would get a $100 coupon, redeemable when they came in for an interview. Hundreds dropped off resumes, but only 12 passed the test, according to the company.