Stop And Frisks Do Not Always Drive Homicides Down, Data Shows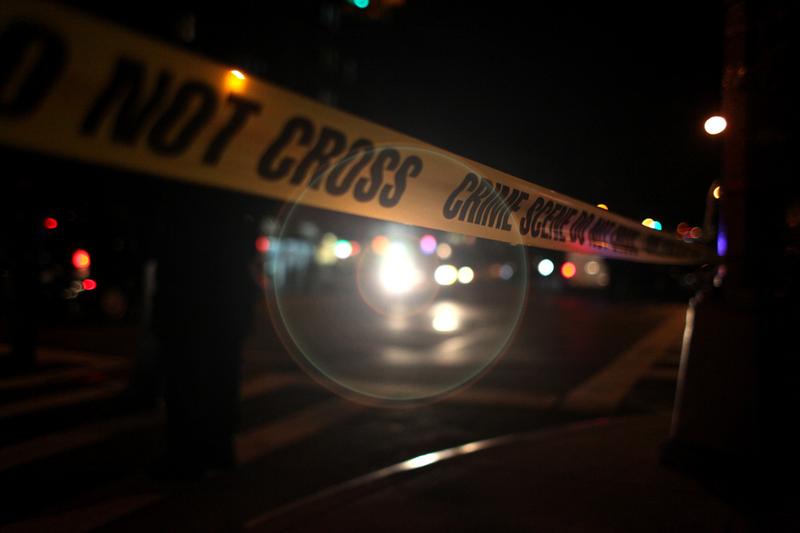 The NYPD credited citywide declining homicide rates to its increasing reliance on the controversial practice of stop-and-frisk last week.
But in the 13 precincts citywide where homicides were trending up so far this year, a WNYC analysis of the data found that an increase in stop-and-frisk in the first quarter of this year did not always result in fewer homicides so far this year.
Last week, the NYPD said stop-and-frisk was used more than 200,000 times in the first quarter of this year – a 10 percent jump from the same period last year. The data covers the period from January to March. So far this year homicides are down by 19 percent over last year.
But of the 13 precincts where homicides were up, stop and frisks increased in six over the same reporting period last year. And in the remaining seven, stop and frisks were down.
"There is no evidence that stop and frisk is lowering or suppressing the murder rate in New York City," said Chris Dunn, spokesman for the NYCLU, in a statement. "Murders have dropped steadily since 1990."
The counter-trend of higher murder numbers is most pronounced in parts of North Brooklyn in the cluster that includes the 77th, 81st, 83rd, 88th and 90th precincts where the number of homicides this year to date doubled to 20 over the same period last year.
In the case of the 83rd precinct, stop and frisks dropped significantly from 2,991 in the first quarter last year to 2,096 this year – but homicides were up from one to three.
Queens South, which includes the 101st, 105th and the 113th precincts where murder is up, had 17 homicides so far this year compared to 11 over the same period last year. In two of those precincts – the 101st and 105th – stop and frisks were up by more than 10 percent year over year.
"If you talk to people who live in neighborhoods like Brooklyn North, there are lots and lots of people who will tell you they don't feel so safe," said Professor Gene O'Donnell from John Jay College, a former police officer and prosecutor. "It is a tale of many different cities."
Meanwhile, Staten Island reported an impressive 85 percent drop in the homicide rate year to date with just a single homicide. But the number of stop and frisks remained roughly the same – 6,912 in the first quarter this year compared to 6,827 last year.
City Council Public Safety Chair Peter Vallone Jr., who sponsored legislation that requires the NYPD to disclose stop-and-frisk data quarterly, said he was surprised to see an increase in the practice considering the Department is several thousand officers below its 41,000 strength in 2001.
"It's a strain on the police. It is a strain on the community. It does work," he said of the practice. "But there is a level where it might be over saturation and that is a valid topic for discussion."
The uptick in stop and frisks also comes at a time when more suspects are firing at police, and more police are shooting at suspects.
Critics of stop-and-frisk argue that it is racial profiling and alienates the very same communities it aims to protect.
Denise Blostein contributed reporting.