On the Move
Wednesday, May 16, 2012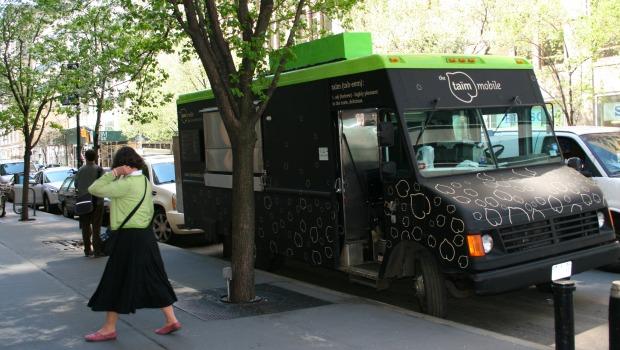 (Julia Furlan)
UC Berkely economist Enrico Moretti looks at how America's labor market is being transformed. The BBC's A History of the World in 100 Objects is about a tea set made by the famous Staffordshire pottery firm. David Weber, founder and president of the New York City Food Truck Association, and food truck owners Deborah Smith and Jim Drew talk about the growing industry. 
U.C. Berkely economist Enrico Moretti examines the factors reshaping America's labor market—from globalization and income inequality to immigration and technology—and how these shifts are affecting our communities. His book The New Geography of Jobs draws on a wealth of stimulating new studies to outline policies that may address the social challenges that are arising.
Carlos Fuentes had a rich life in politics – and was the Mexican ambassador to France at one point in the late 70s.  But his heart belonged to writing.  His novel, Gringo Viejo, or, The Old Gringo, was made into a movie in 1989, starring Gregory Peck.  A contemporary of Gabriel Garcia Marquez, he himself returned to magical realism in his last novel, Destiny and Desire, which was set in modern Mexico.  He just died at the age of 83.  And you can hear his interview with Leonard from January 2011, in which he discussed Destiny and Desire, and his life in, and out of literature.