Selected Shorts: A Literary Mix Tape
Sunday, May 13, 2012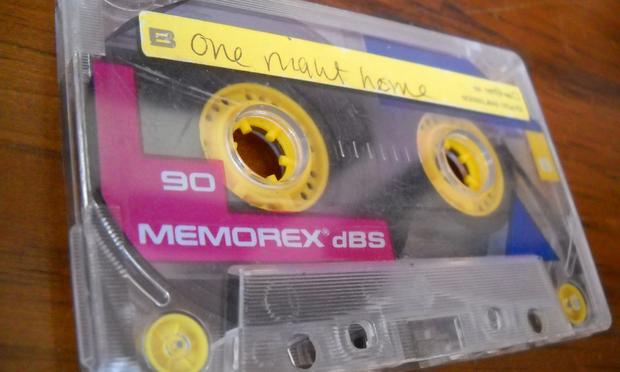 (Flickr user Austin ampersand Zak (cc: by-nc-sa)/flickr)
Two tales of urgency and change, inspired by music.
"

These are city people, and they all know where they're going—taking fast steps—one, two, three, four.

— Hannah Tinti, "Milestones"
We think of this program as a literary "mix tape," featuring two stories mingling with the music that inspired, or played a role in them. "Milestones," by Miles Davis was the inspiration for Hannah Tinti's story of the same name.  It was also our introduction to Hannah—who is interviewed here by SHORTS host Isaiah Sheffer—before she joined the SHORTS family as our literary commentator.  She says her story, constructed meticulously while listening to Davis' edgy, buoyant piece, was inspired in part by the events of 9/11.  Hannah is also the editor of One Story magazine.  "Milestones" is read here by the performance artist Laurie Anderson.
In our next story, Carson McCullers' touching "Wunderkind," Beethoven's dreamy Piano Sonata Number 12 is featured.  The story, in which a young pianist fears that she is losing her gift, is from McCullers's story collection The Ballad of the Sad Cafe.  It is read by the prodigious Kelli O'Hara, who won acclaim as Ensign Nellie Forbush in the Lincoln Center revival of the musical "South Pacific."   
The musical interludes are from live performances at Symphony Space. "Milestones" is performed by Brandon Lewis, with David Frazier on drums and Michael Forzano on bass.  Beethoven's "Piano Sonata Number 12" is performed by Derin Oge     The SELECTED SHORTS theme is Roger Kellaway's "Come to the Meadow."
For additional works featured on SELECTED SHORTS, please visit http://www.symphonyspace.org/genres/seriesPage.php?seriesId=71&genreId=4
We're interested in your response to these programs.  Please comment on this site or visit www.selectedshorts.org