NYPD Orders Commanders to Review Stop-and-Frisk Activity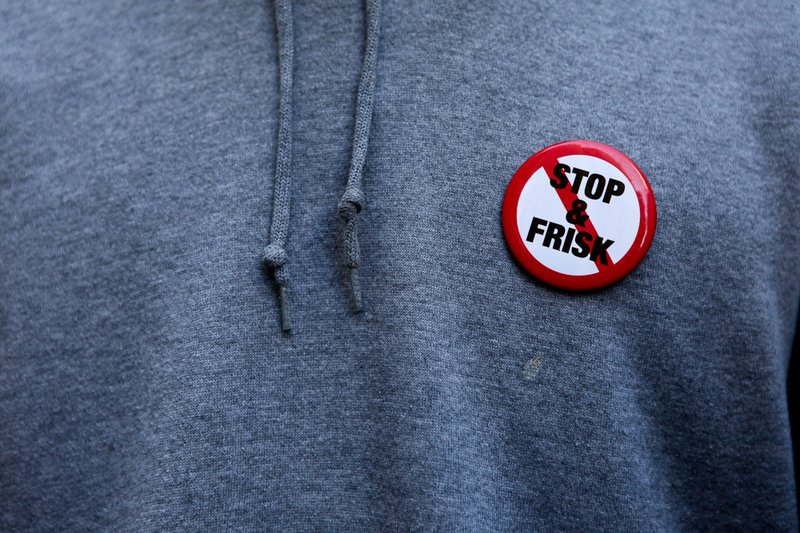 Supervising officers in the New York City Police Department tell WNYC that, in recent weeks, all precinct commanders have been instructed by the highest levels of the department to carefully review stop-and-frisk reports to ensure they reflect proper stops, and are not an effort to meet productivity goals.
These officers said they've been told by the department it's the quality, not quantity, of stop-and-frisks that matter.
WNYC has also learned that all rookie officers will receive new training on stop-and-frisk practices over the next several weeks.
The renewed attention on stop-and-frisks this spring from the top levels of the department comes just as Police Commissioner Ray Kelly is taking increasing heat for the tactic, which critics allege are conducted without reasonable suspicion of criminal activity and in a manner that racially profiles blacks and Latinos. 
Three federal class actions against the city and the NYPD have now been filed for stop-and-frisk practices. Calls are mounting for the U.S. Department of Justice and New York State Attorney General to investigate the practice for civil rights violations.  And potential mayoral candidates are increasingly chiming in with criticisms about the tactic.
New York Civil Liberties Union Report
The New York Civil Liberties Union added fuel to the fire Wednesday when it released a report it said supports the claim that police target blacks and Latinos when deciding when to stop someone and when to frisk, or pat down for weapons.
The analysis is based entirely on new NYPD data released for stops conducted in 2011.  The electronic data is made public every year and details the age of the person stopped, whether a frisk was conducted, whether a weapon was found, whether physical force was used and the exact location of the stop in a given precinct.
According to the figures, the NYPD made 685,724 stops last year — more than six times the number of stops conducted by police during Mayor Michael Bloomberg's first year in office. This number represents the total number of stops for 2011, not the total number of unique individuals who were stopped. Many individuals get stopped several times per year. 
In 70 out of 76 precincts, blacks and Latinos comprised more than half of the stops, the NYCLU's report found. Even in precincts where blacks and Latinos represent 14 percent or less of the population, they were the ones stopped in more than 70 percent of the cases, according to the report.
Blacks and Latinos were also shown to be frisked, after being stopped more often than whites who were stopped.
The report also stated that the number of stops of young black men exceeded the city's entire population of young black men, and that 90 percent of blacks and Latinos stopped were innocent.
"Under this administration, we have come to see a two-tiered system of policing in New York," said Donna Lieberman, executive director of the NYCLU. "There's the kinder, gentler policing that we see on the Upper East Side or in Park Slope, and the up-against-the-wall policing we see in Brownsville and Harlem. This cannot stand."
In an email to WNYC, police spokesman Paul Browne said the department has never used racial profiling when conducting stops and that stops reflect physical descriptions provided by crime victims.
"Stops can't be measured by race of the resident population as the NYCLU tries to do, but by the race of individuals committing crimes. They could point out in any given precinct that the precinct population is over 50% women, but we stop men 90% of the time. That's because 90% of the perp population is men," he stated.
But according to the recorded justifications for the stops conducted in 2011, physical description was not the predominant reason individuals were stopped.  Police data shows that only 10.5 percent of stops were conducted because officers believed the individual was a suspect in a violent crime and only 15.9 percent of stops were conducted because officers believed the individual fit a relevant description. Meanwhile, more than half of all stops in 2011 were done allegedly because the individual exhibited "furtive movements."
The NYCLU noted that after more than 685,000 stops last year, 780 guns were recovered.  In 2003, a roughly similar number of guns were recovered – 604 – after only 160,851 stops. 
Browne said using gun recovery figures to measure the efficacy of stop-and-frisks is misguided.
"Because the frisk is conducted for safety reasons, the Police Department does not gauge the success of a stop on whether contraband was discovered," he said.
Meanwhile, Browne pointed out, since 1990, the murder rate in New York City has declined substantially – from 2,245 murders in 1990 to 515 murders in 2011, which represents a 77 percent drop.
A Proposal for Stop and Frisk Audits
Public Advocate Bill de Blasio appeared in front of City Hall calling on Mayor Bloomberg to issue an executive order requiring the NYPD to reduce unwarranted stop-and-frisks and closely track the use of the tactic in each precinct. 
"It's a valid policing tool, but it's a tool that's now being overused," said de Blasio, a likely Democratic candidate for mayor. "We have to right-size it. We have to figure out the amount that actually increases security and doesn't undermine the future of police-community relations."
De Blasio said the department should routinely challenge commanding officers during "Compstat" meetings if certain precincts show a high number of stops. Compstat is a management system used by the NYPD to track crime data, involving weekly meetings at police headquarters where commanders are held accountable for any recent changes in crime rates and asked about arrest and summons activity in their precincts. De Blasio said rigorous questions about stop-and-frisks should be included in those meetings.   
De Blasio believes such an audit system would put the onus on the precinct commanders to justify their stop-and-frisk numbers and to figure out the proper number of stops.