Green Thumbs Get Flower Freebie in Manhattan
Gardeners and flower lovers can score free tulip bulbs this week by visiting Greeley Square in midtown Manhattan. Daffodils and ivy are also up for grabs, on a first-come-first served basis, for New Yorkers willing to get their hands a little dirty.
The 34th Street Partnership, which maintains the square sandwiched between a frenzy of retail stores and traffic lanes, has decided to give dozens of bulbs away for free now that they are replacing seasonal plants in the square.
The giveaway was the highlight of the day for some local green thumbs.
Kimberly Ahern, who works in the Empire State Building, came with a few colleagues during her lunch break. Equipped with plastic bags, plastic gloves, boxes and scissors, they quickly got to work and extracted a few dozen bulbs from pots of wilted tulips.
"We're going to take whatever variety is left," she said, "and we'll be a little surprised next spring."
When stored in a cool, dry place, the bulbs can be planted in the fall and will be ready to bloom again next spring. That was Paula Lombardo's plan. Lombardo works nearby at Macy's and decided to stop by when a co-worker told her about the free bulbs. She scored a shopping bag full of bulbs after spending a few minutes sorting through garbage bags filled with soil and uprooted tulips.
"I'm a flower lover and I spend tons of money every year," Lombardo said. "I decided to take advantage and I came with my little shopping bag."
You can pick up some yourself by visiting Greeley Square on Sixth Avenue between 32nd street and 33rd Street, until they're all gone or Friday.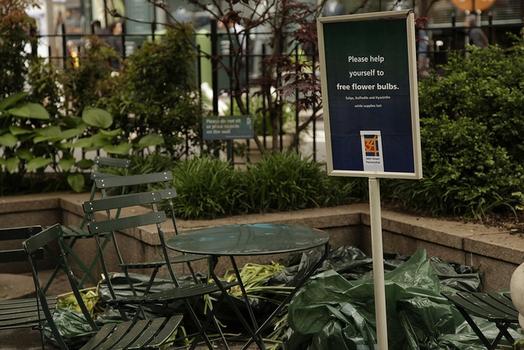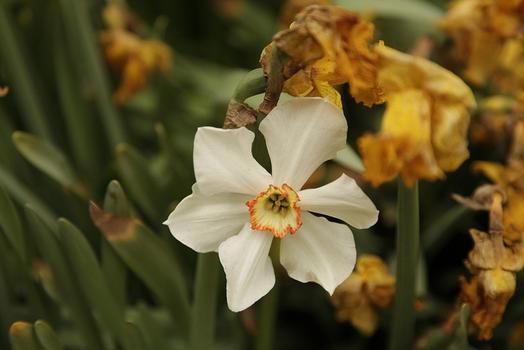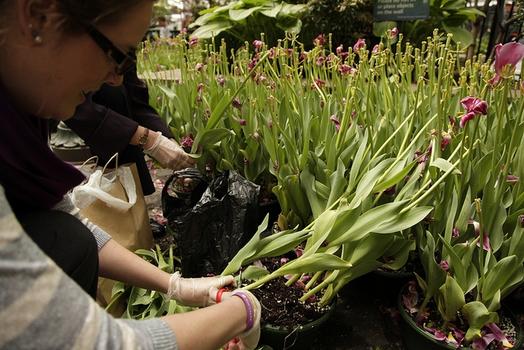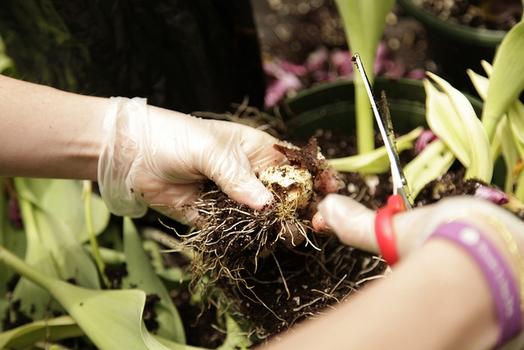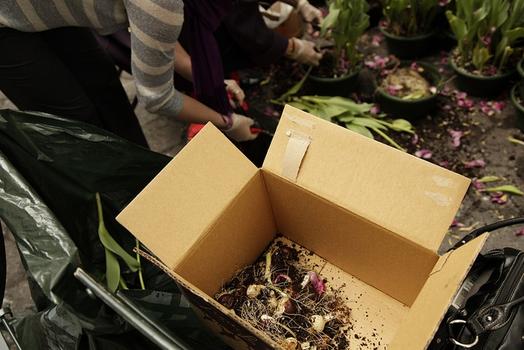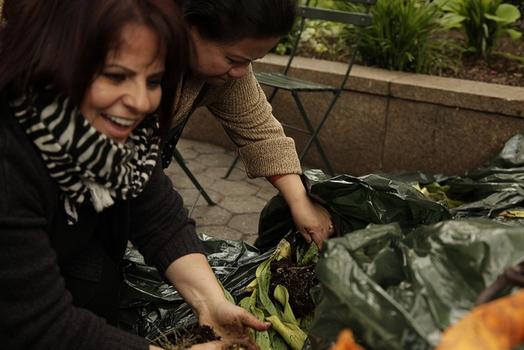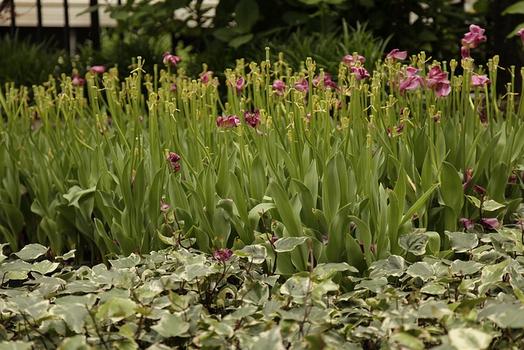 of