Great Minds and Stellar Talents Consider the State of Modern Photography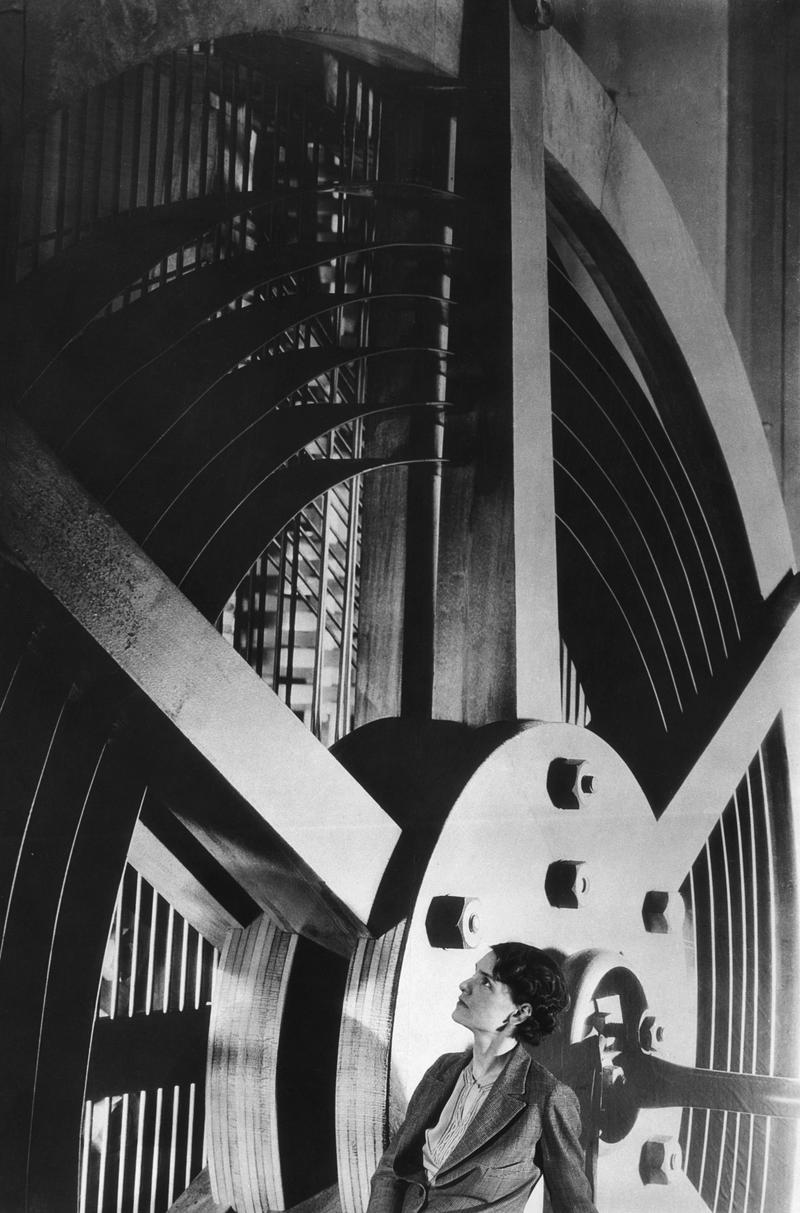 "What Is Modern Photography?" is the question posed at this symposium hosted by the Museum of Modern Art's Edward Steichen. An all-star panel of photographers, including Margaret Bourke-White, Walker Evans, Irving Penn, and Ben Shahn, give (or refuse to give) their individual, often contradictory, definitions of the controversial medium. The gathering provides a great snapshot of  the state of the art in 1950.
Steichen, curator of MoMA's photography department, introduces the speakers (in alphabetical order), giving a brief history of their career and an appraisal of their work. The spectrum is impressively wide, ranging from advocates for the purely abstract and "poetic" to those photographers who work exclusively in fashion and journalism.
Margaret Bourke-White states that photography's aim is "to tell the truth." But this requires research to inform the picture-taking. She cites her experiences documenting the plight of South African gold miners and the subjection of women in India.
Harry Callahan, though not present, is lauded by Steichen, who notes that "his unerring sense of pattern is an integral part of his photography and not a thing by itself."
Walker Evans balks at the term "modern," pointing out that "all photography is the product of a modern invention." But he does agree that a good picture "usually shows a relation to its period," as can be seen in the works of Atget and Matthew Brady.
Louis Faurer is broader in his attitude toward the medium, stating that "photography determines the entire pattern of my existence." He searches for that "fraction of a second that often holds the answer to the complexities of life."
Gjon Mili emphasizes the technical aspect. For him, "life is movement." A photograph, by freezing time, can "reveal an instant  that has more meaning to us than if we had actually ourselves witnessed the whole event." He illustrates this with an anecdote about covering a Joe Louis fight.
Lisette Model, though not present, in a statement says she sees modern photography as a contest between "shock value" on one side and "sincerity, reason, and truth" on the other.
Wright Morris, better known now as a writer but then a respected photographer as well, warns about the growing interest in technique. He points out that no one ever asks him what typewriter he writes his books with. He presciently complains about photography's increasing intrusion into people's privacy, and suggests it is becoming "a public menace."
Homer Page explores the state of documentary photography, praising the new direction young documentarians have taken as being "more intimate, personal, and subjective." He applauds their tendency to "ask questions rather than answer them."
Irving Penn approaches the question from the perspective of a working fashion photographer. For him, modern photography is about communication with a wide audience. "The end-product…is the printed page, not the photographer's print." The modern photographer is "not a snob." He goes on to connect this approach to that of Daumier, Toulouse-Lautrec, and Goya.
Ben Shahn brings a much-needed note of levity to the proceedings, claiming not to be a photographer at all and referring to a book he and Walker Evans talked about writing, to be called How and What Not to Photograph. Modern photography, he proposes, "is any photography taken now." Except if it's good, in which case it's timeless.
Charles Sheeler, fittingly, examines the relationship between photography and painting. He points out that, "if all the discussions of the question, 'Is photography art?,' were laid end-to-end they would extend from here to nowhere."
Frederick Sommer (not present) submits a statement saying that photography is, for him, "a searching poetic statement."
Aaron Siskind looks for a photograph to supply order in a world that is subject to "change and dissolution." There are three elements in his view of photography: the objective world that has been photographed, the sheet of paper it's printed on, and the experience that brings the two together. His at-times-esoteric subject matter may well have subjective or unconscious meaning, but he is only concerned with how it exists in the picture.
Weegee is not present, but Steichen reads some excerpts from his books. A photograph, for him, is "a page of life." He goes on to say that he has abandoned his crime reporting and human interest photographs. He has moved to Hollywood and played a street photographer in several movies. "The greatest bit of casting since 'Lassie.'"
Edward Weston is, Steichen confides, "a very sick man." He reads from previously published writings, where Weston speaks of photography as "seeing with intention, reason," and points out that "the possibility for mass production of original work I have long thought is one of photography's  most important potentialities for the artist." Steichen then asks the audience's permission to send a telegram on behalf of the symposium, bearing their "warm salutations."
At this point, a discussion is due to start among the various speakers. Unfortunately, the broadcast ends just as this section begins.
Audio courtesy of the NYC Municipal Archives WNYC Collection.
Note: Some poor audio quality due to condition of transcription disc.