A Journey to the Internet through Telecom's Past
The vocabulary of the internet includes words like "digital universe," "cyberspace" and, now, the "cloud." Most people think of the internet as nebulous, but — in New York City, at least — the internet's infrastructure is a lot closer than it sounds. It's hiding in plain sight in the city's old telecommunications buildings.
The former Western Union building on 60 Hudson Street is an art deco, brick landmark completed in 1930, with strong vertical lines, intricate brick work and bronze doors. But where it once held telegram equipment and telephone switches, it now has floors filled with the servers and broadband fiber that make up the modern internet.
"Each blinking green light is, let's say, maybe, a gigabit of Ethernet [moving through] each one of those cables," said Peter Feldman, the CEO of DataGryd, a company that provides data center space in the Western Union building. Standing amid the hum of the servers, which store and transmit information, he explains that's like moving the equivalent of an entire high definition movie — "but instantaneously."
Datagryd is planning to take over an additional four floors — 60,000 square feet each — in the building this fall to meet the ever-increasing demand for cloud computing, data processing and other services.
In addition to the Western Union Building, there are countless data centers clustered in the former AT&T Long Lines Headquarters in Tribeca and in the Port Authority's previous home in Chelsea, now the offices of Google. A new data center is opening this fall in the hulking, beige Verizon skyscraper in lower Manhattan. 
These telecom buildings' past is precisely what makes them well suited to house parts of the digital universe. They have high ceilings and heavy floor loads, which is necessary to support the weight of thousands of servers and air conditioning systems needed to prevent those servers from overheating. And some, literally, sit on top of fiber lines. That proximity helps transmit and receive information at high speeds.
Michael Mandel, a commercial real estate broker who formerly specialized in renting space to data centers, said these buildings are known as "carrier hotels" because of the number of data centers and modern telecommunications companies that are collected together.
"Certainly, the cloud is in these data centers," Mandel explained, standing in the lobby of the AT&T building beside a tile map of the world with the phrase "Telephone wires and radio unite to make neighbors of nations," inscribed below.
"This is the cloud," he said.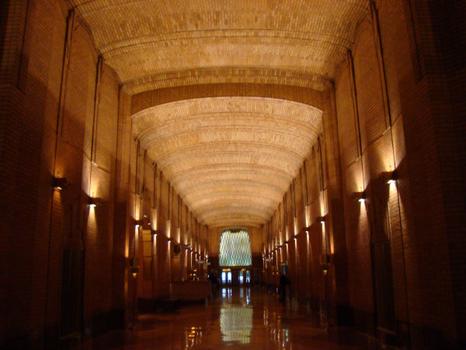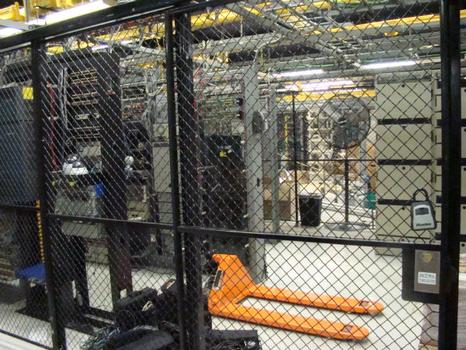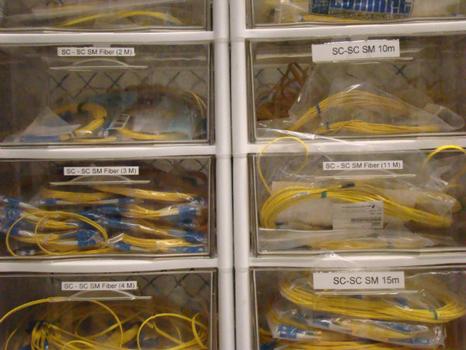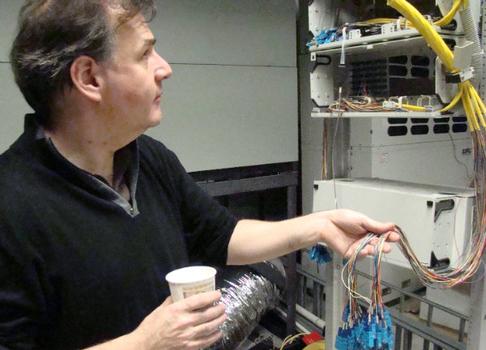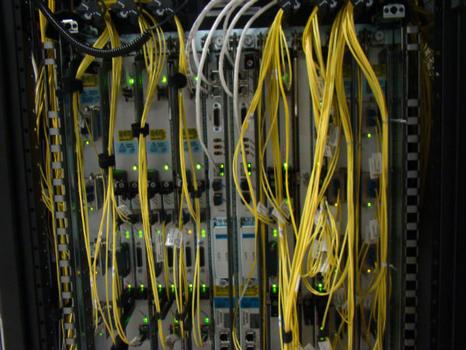 of