W. Somerset Maugham Contemplates the Future of American Writers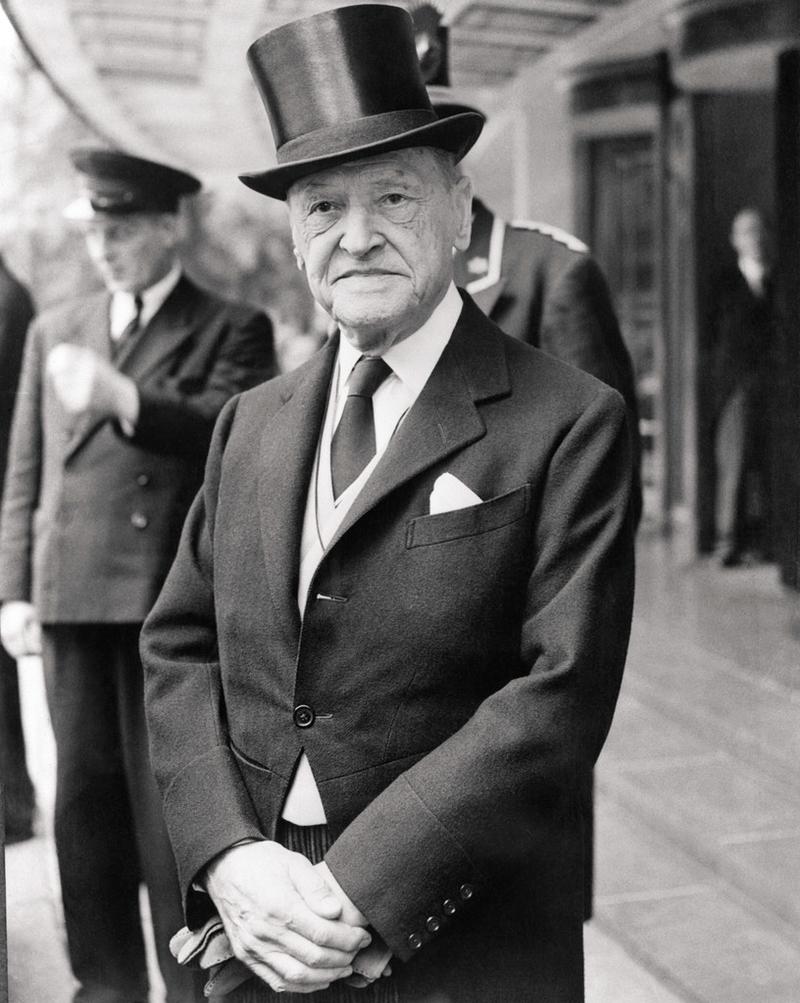 In this 1950 speech given at a Books and Authors Luncheon, W. Somerset Maugham lays out his surprisingly detailed plan for a foreign academy to promote the growth of American literature.
Maugham's writing career spanned many "ages," from the Edwardian to the Nuclear. In all of them he was phenomenally successful, becoming, by the 1930s, the most highly paid writer of his day. 
"It has always seemed to me that this vast country of yours, with its mixture of races, has the potentiality to produce forms of art which the world has never known." Noting how difficult it is for new writers to get published, he laments the pernicious influence of journalism, radio, and Hollywood scriptwriting, seeing them all as sapping the essential literary creativity of the nation. After examining both Guggenheim grants and the American Academy in Rome and finding them admirable in general but wanting with respect to novelists, poets, short story writers, and dramatists, he proposes an academy based in a château outside of Paris where a dozen writers of promise (all under 30) should be given board and lodging for three years, along with stipends to encourage further European travel, for "in order to know your own country, you must know other countries, as well."
But an academy such as he envisions would require the financial munificence of a private donor. He estimates $3 million should do it, and then goes on to modestly describe a small prize he has endowed for one English writer each year to spend time abroad and so enlarge his or her outlook. Maugham was 76 when he made this proposal, and either so confident or so modest in regards to his work that he barely mentions it. Rather, he is focused on the future of arts and letters, in a country not even his own.
Maugham was born in 1874 and initially trained as a doctor (he never practiced). He made his literary debut with Liza of Lambeth (1897), a novel detailing the slum conditions in Cockney London he had encountered as a medical student. In 1915 he published what many consider his masterpiece, Of Human Bondage, the story of a young man's coming-of-age and his disastrous romantic entanglement with a waitress. It was later made into the famous 1934 movie starring Bette Davis. Maugham had, at the same time, become a fantastically successful playwright, having at one point in 1908 four plays running simultaneously in London's West End. With the financial security this gave him, he purchased a villa in the south of France from which he continued to pour forth novels, short stories, and travel literature. The playwright S.N. Behrman recalls Maugham's
…incessant and controlled industry and his almost frightening self-discipline (he once had the windows of his workroom on the top of his house at Cap Ferrat boarded up because he found himself occasionally staring out at the Mediterranean).
Advised by his doctors to travel, he undertook several tours of the South Seas, which provided a rich treasure trove of material, including the idea for the short story "Rain," considered a classic in the genre, for which he received over $1 million in royalties. It provided the basis for the 1932 movie starring Joan Crawford. Analyzing his approach, the novelist David Leavitt wrote:
In his fiction, Maugham often sought to lay bare the hypocrisies of his characters. Renowned as a "brilliant castigator of modern morals," he excelled at dramatizing the exposure of lies and secrets, the duplicities of class and organized religion. Nor did he always take care, when using someone he knew as the basis for a character, to change details or even names.
At the beginning of World War II, Maugham worked as an agent for British Intelligence in Switzerland and Russia. He eventually came to America, where he wrote scripts in Hollywood as well as appearing as the "host" for several omnibus movies in which more of his short stories were dramatized. Maugham's style is unromantic, dryly observational, with no histrionics and no pretensions to deep insight or epiphanies. Although he eschews emotional comment and proclaimed that his only aim was "to please," this very anti-aesthetic credo can be seen as its own artistic statement, as valid as any other. Often derided by the intelligentsia, he nevertheless valued high culture and more experimental, less remunerative writing, even to the extent, as this talk illustrates, of urging its subsidy on his comparatively unadventurous reading public. This to some degree tempers his blunt statements to the contrary, particularly in assessing his own work, such as this quote from his 1965 obituary:
"Most of my life I've written for money, written what people want to read."
Audio courtesy of the NYC Municipal Archives WNYC Collection.