Louis Auchincloss Asks, "What is Serious Fiction?"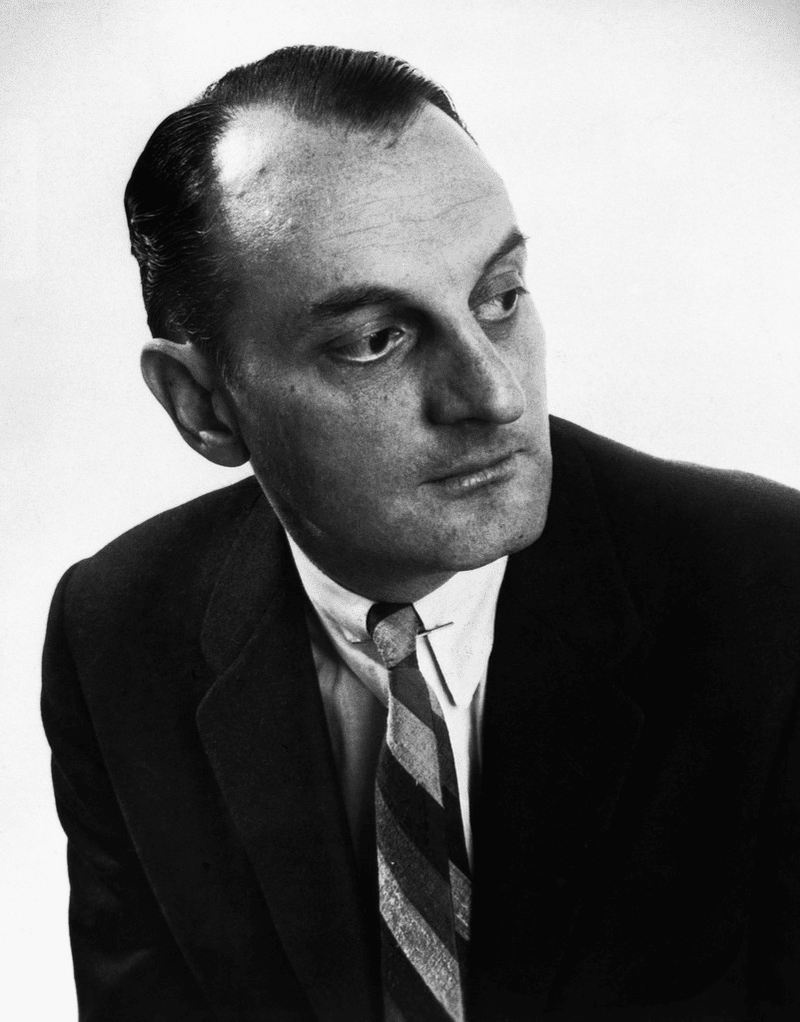 In this 1964 talk, Louis Auchincloss, author of the new book The Rector of Justin, describes the great themes facing writers and offers generous advice to those of his profession. 
"What is it about?" 
That, Louis Auchincloss reports, is the most common question posed to an author when people learn he is a novelist. Despite the supposed breakthroughs in experimental writing and the Nouveau Roman, the subject matter of fiction, he maintains, is still of paramount importance. Nowadays, he points out, "the trashiest of our literature has the greatest themes." Whereas Tolstoy and Thackeray could announce in such titles as War and Peace or Vanity Fair that they were tackling grand concerns of the human race as a whole, today's serious novelists shrink from such proclamations. As for matters of class, the great theme of the 19th-century novel, "the explosion of the middle class…to smash up and annihilate the ancient hierarchies," has pretty much played itself out.
What, then, are the great themes facing a novelist today? "Overpopulation," Auchincloss suggests. "Automation. The exploration of space. The hydrogen bomb." Applying this question of subject matter to his own work, he recalls his initial vision for The Rector of Justin as being one of a "hagiography," and traces how this was gradually transformed, through the demands of storytelling, to its final state, in which the saintliness he had wanted to show embodied in one man became more evenly distributed between the narrator and his subject. 
Although the setting for most of his novels was Manhattan's Upper East Side, that home of the moneyed WASP elite, his subject was a universal one: how the choices in our everyday lives define our character and eventual fate. As Boris Kachka wrote in New York Magazine:
Auchincloss's great subject is bygone morality, but not as the red states would have it. "Morals to a great number of people are entirely confined to sex, and that's a thing I leave out completely," he says. Professional morality is what he mourns: in colleges, in law firms, on Wall Street. "When Martha Stewart comes out of jail, everybody will greet her with kisses and love" — that, to Auchincloss, is a moral failure.
After writing a novel as an underclassman and failing to have it published, the young Auchincloss dismissed the idea of a literary career, left Yale, and went to law school at the University of Virginia. After service in World War II, though, he found himself returning to fiction while developing a legal specialty in wills and estates. His breakthrough novel, The Rector of Justin (1964) concerns the charismatic headmaster of an elite boarding school and his relationship with a sickly, admiring young teacher. Returning to the book four decades later, the critic Jonathan Yardley concluded:
It is not until now, though, with a third reading of The Rector of Justin, that I have arrived at a keener appreciation of its extraordinary breadth and depth. The Rector of Justin is a "prep school novel" in the same way that Moby-Dick is a "whaling novel."

… This is fiction set in a small place but on a grand scale, wise, compassionate and utterly unsentimental. It is one of the central books of my life, and I treasure its every word.
Other notable novels include The House of Five Talents (1960), Portrait In Brownstone (1962), and The Embezzler (1966).
Auchincloss produced over 60 books, including biographies, nonfiction, memoirs, and short stories, all while partner at a prestigious law firm. He claimed he was able to squeeze his literary productivity into very short periods of spare time. Also, as he explained:
I did have an estate practice, where the clients were usually dead, which is a help, for they couldn't always be pushing you. 
Auchincloss was also extremely active in the civic life of Manhattan. He served as president and chairman of the Museum of the City of New York as well as chairman of the City Hall Restoration Committee. In 2005 President Bush awarded him the National Medal of Arts.
Louis Auchincloss died in 2010.
Audio courtesy of the NYC Municipal Archives WNYC Collection.