Garson Kanin on 'Remembering Mr. Maugham'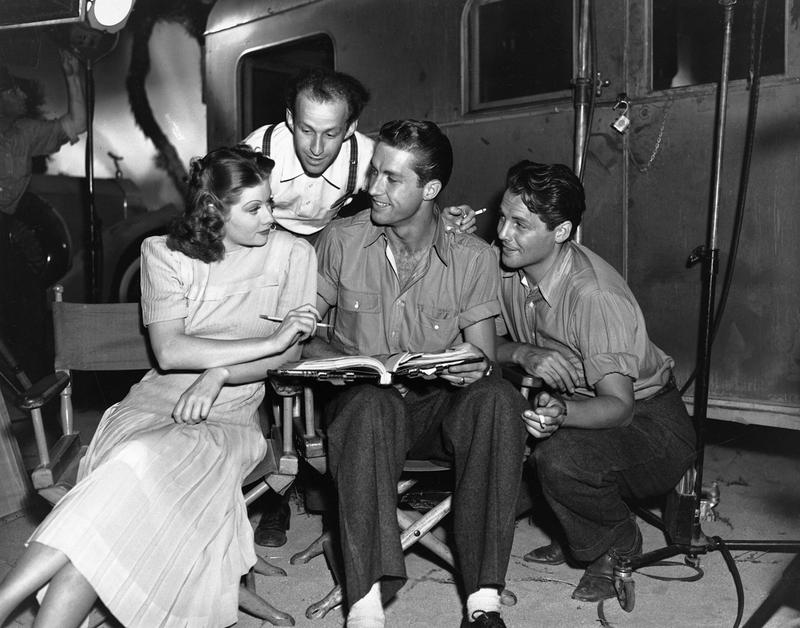 Garson Kanin's memoir of W. Somerset Maugham is the subject of his appearance at this 1967 Books and Authors Luncheon.
Kanin addresses the most commonly asked questions raised by his book Remembering Mr. Maugham (1966). The first is, "Who the hell are you to write about Somerset Maugham?" He describes their friendship, which began when Maugham was 60, and lasted 30 years. In addition to Maugham's talents as a writer, he was a financial genius and "had great good luck." A more alarming question Kanin encounters is "Who was Somerset Maugham?" He makes a case for Maugham as "a supreme stylist," though perhaps not in the sense with which the term is regarded today. "He strove for a style that would best communicate to everyone who could read. He wrote for the world." Kanin goes on to call Maugham's story "The Treasure" "the sexiest story in the English language." Yet not a word of it would seem amiss on the front page of a newspaper.  A GI wrote Maugham a fan letter saying he had read three of his books and had not had to look up a single word.
Kanin explains, in answering another common question, why the book is not presented in chronological order. This is an impressionistic portrait of his friend, in no way a biography, he says. Also, he admits, Maugham "had a bad third act" and he did not want his book to have a depressing ending. Finally, he says, he wrote this book to strike a blow against the "youth cult" he feels has been monopolizing American culture. Though he only knew Maugham during the last third of his life, "the world would have been a lot poorer if he hadn't lived." 
Garson Kanin was born in 1912. His father, a real estate developer, owned a movie theater. As a boy, Kanin spent hours in the projection booth studying silent films frame-by-frame. Eventually he dropped out of high school and took a variety of jobs in  the theater and in Hollywood. At the age of 24, he directed his first play and, soon after, his first movie. Kanin never settled into the role of exclusively being a director, though. In 1946 he wrote and directed the play "Born Yesterday," which, as the website garsonkanin.com reports:
… catapulted the then-unknown Judy Holliday to stardom. The hit comedy ran for four years (1,649 performances) …Also in 1946 Kanin directed Ruth Gordon's play "Years Ago." Kanin co-wrote four screenplays with Gordon, three of which -- "A Double Life"  (1948), "Adam's Rib" (1949) and "Pat and Mike" (1952) -- were nominated for Academy Awards for Best Original Screenplay. Kanin also directed Gordon in plays, including "The Leading Lady" and "A Very Rich Woman," both written by Gordon, as well as "The Smile of the World," which he wrote in 1949.
Gordon and Kanin wed in 1942. Their screenwriting partnership was successful but brief, whereas their marriage became one of the legendary show business unions. As The New York Times remembered in its obituary of Kanin:
For most of his life, Mr. Kanin and his first wife, the actress Ruth Gordon, were a team. They were feisty, argumentative collaborators as playwrights and strikingly close as man and wife for 43 years. They became a fixture at the Russian Tea Room -- first booth on the left -- where they had lunch together almost every day. ... But the chemistry that worked so well for the two stars did not rub off on Mr. Kanin and Miss Gordon, at least not at first. Although Mr. Kanin said they never had a single domestic quarrel, "the battles at work were horrendous." Their first joint screenplay was such a hit, however, that Hollywood wanted more of the same. "We were trapped by success," Mr. Kanin said. "The studio wanted us to write together or not at all."
Throughout his career he wrote and directed plays and movies, and wrote novels and nonfiction. Kanin directed many more plays on Broadway, notably Barbra Streisand's sensational debut in Funny Girl (1964). The picture one takes away from his career is of a talented "all-rounder," more a Man of the Theater than one whose calling was specifically to write or direct. This can also be sensed in the above-cited speech. He seems to equate Maugham's financial success and grand style with his literary achievement, turning a blind eye to what others saw as at times pedestrian prose and conventional attitudes. One also senses there is more to know about the great man than he is willing to let us, the public, in on. The novelist Glenway Wescott, reviewing the book, called it, "a valuable publication, though not exactly as charming or courageous as it might be." John Rubinstein, son of the pianist Arthur Rubinstein, speaking to WNYC's Sara Fishko, recalled his father's friendship with Kanin and compared the two:
He seemed to take great pleasure in his journey through life. Whatever it happened to be. He was a great storyteller. But the story telling always reflected his humor and his perception about people and about events. He seemed to be just having a good time. My father was like that in many ways, too. They both worked very hard and took their work very seriously. And took the world very seriously, too – politically and in every other way. They lived through those World Wars and all that. So they weren't at all frivolous people. But they enjoyed the ride.
Kanin died in 1999, at age 86.
Audio courtesy of the NYC Municipal Archives WNYC Collection.