Arthur M. Schlesinger Jr. Defends His Account of JFK's Administration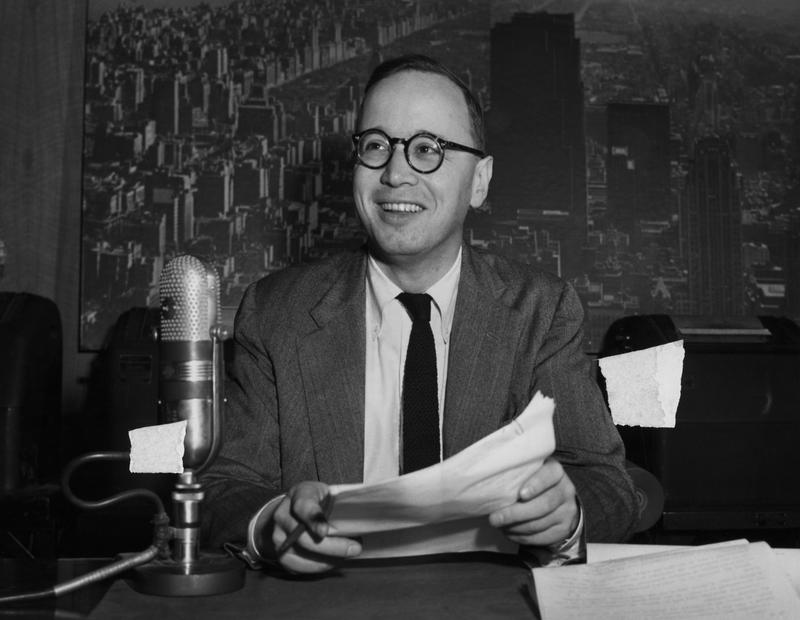 In this speech at a Books and Authors Luncheon in 1965, the former special assistant to the president answers his critics and defends his insider's view of the Kennedy administration.  
With the tragic events of Dallas still fresh in the nation's collective psyche, the historian Arthur M. Schlesinger Jr.'s book A Thousand Days caused quite a bit of controversy when it appeared in 1965. He rebuts the charge that is was too soon to write any meaningful history of such recent events, arguing that "there is no such thing as a definitive book."
Amusingly, considering what was to follow, he complains that "the technological revolution has been murderous, as far as history is concerned," because of the proliferation of documents after the invention of the typewriter. More than ever, then, he felt it responsible to "rescue the kind of things that are vivid in people's memories." As for the complaint that he shows still-living public figures in a sometimes unflattering light, he points out that waiting until people are dead does them more of a disservice, as they are no longer able to respond and supply their own version of the events. Schlesinger concludes with a moving eulogy of "this brilliant, gay, and charming man," recalling how the country, before Kennedy's election, was seen as old and tired, whereas in three short years the image, both at home and abroad, was changed to that of "a young nation, a questing nation, a progressive nation…" 
Schlesinger was born in 1917. The son of a prominent historian, he at times appears to have been destined for his future profession almost from the cradle. When asked by his mother to stop interrupting her, the boy of 11 or 12 is said to have replied, "Mother, how can I be quiet if you insist upon making statements that are not factually accurate?"
His Age of Jackson (1945), published when the author was 29, was awarded the Pulitzer Prize. After World War II, he wrote his classic three-volume history The Age of Roosevelt (1957-60). During this time, he became identified with the liberal wing of the Democratic party, working for Gov. Adlai Stevenson during his runs for the presidency. In 1960, his close connections to the Kennedy family resulted in his writing a campaign book, Kennedy or Nixon: Does It Make Any Difference? After JFK's election, Schlesinger was given the unique vantage point of being the new president's in-house historian, resulting in A Thousand Days: John F. Kennedy In the White House (1965), which won him his second Pulitzer Prize. Reviewing the book in The New York Times, James MacGregor Burns wrote, "This is Arthur Schlesinger's best book. A great president has found -- perhaps he deliberately chose -- a great historian."
After Kennedy's death, Schlesinger's relationship with the family grew even stronger. He worked for Robert Kennedy's presidential campaign and later wrote a biography of the late senator. He also championed Edward Kennedy's brief run for the nomination in 1980. 
In 1991 he caused a considerable backlash among blacks when arguing against the prevailing tide of multiculturalism in The Disuniting of America.
Godfrey Hodgson, reviewing the book in The Independent, wrote:
The motto of the United States, Schlesinger says, in that dead white language, Latin, is e pluribus unum: out of many, one. He restates that American ideal against the unmeltable ethnics, against the politically correct, the nationalists and separatists and cultural pluralists, and against those in politics who kowtow to them.
In this, as in his other opinions, Schlesinger stayed true to the historical outlook he had fashioned when a young man. As The Economist pointed out in its obituary:
His thought had stopped, he admitted in old age, half a century before — around 1946, the year when, at 29, he had won a Pulitzer for his book on Andrew Jackson and had been made a professor of history at Harvard. He had no particular need to revise his thinking after that, because the shape of American history was now clear to him. It moved in cycles. In some ages — the 1880s, the 1920s, the 1950s, the 1980s — men's motivations were nothing but their own comfort and profit. But after sating themselves on selfishness and letting plutocrats run things for a while, Americans would recover their true virtue and passion, and work for the good of society and their country.
Schlesinger died in 2007. He was 89.
Audio courtesy of the NYC Municipal Archives WNYC Collection.