Congresswoman Nydia Velazquez Robocalls for Meng in Queens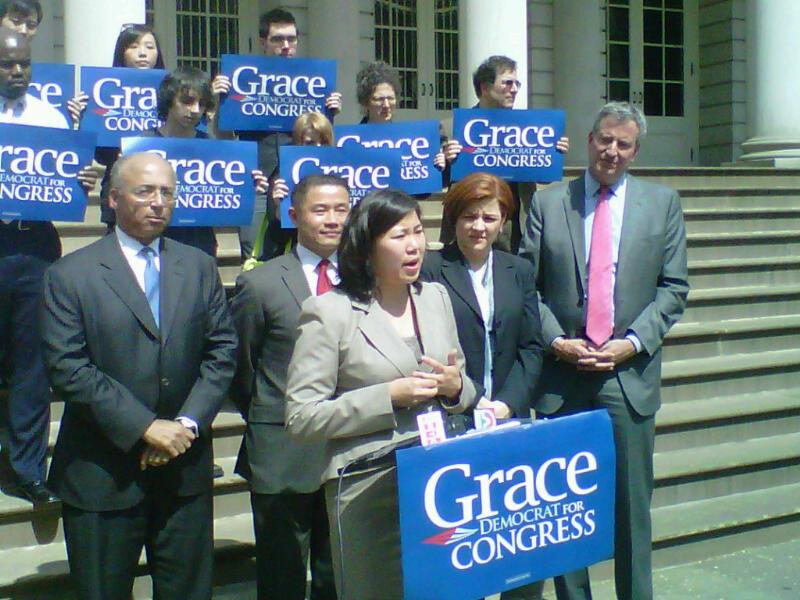 Latino voters in the new 6th Congressional district in Queens are getting robo called by Congresswoman Nydia Velazquez starting today, urging them to vote for Assemblywoman Grace Meng in the June 26 primary.
The new district is made up of about 17 percent voting-age Latinos. Velazquez represents the current 12th Congressional district, which runs from the Cypress Hills section of Queens, through Williamsburg in Brooklyn, into the Lower East Side of Manhattan, and finishes in a curl around Sunset Park back in Brooklyn.
Listen to the audio below. Here's the transcript:
Hello. This is Congresswoman Nydia Velazquez.

I'm calling with good news from Albany. The Assembly has just passed a very important bill for Latinos, sponsored by my candidate for Congress, Democrat Grace Meng.

The DREAM Fund provides funding for scholarships for children of immigrants who want to go to college but cannot afford it, ensuring that Latinos from all walks of life have access to higher education.

It is because of leadership like this that I strongly support Democrat Grace Meng for Congress, and I'm proud of her work to pass the DREAM Fund in New York. I hope you will join me on June 26, in supporting Grace Meng for Congress, where she will work with me to pass the DREAM Act for the entire country.

Thank you and remember to vote for Grace Meng for Congress on June 26.