A SoHo Hat Boutique Hopes to 'Run for the Roses' at the Kentucky Derby
In her cramped, yet colorful, SoHo boutique, simply called The Hat Shop, proprietor Linda Pagan predicts one of her hats will win The Kentucky Derby on Saturday.
"We have New Yorkers going down to the Derby who buy hats," said Pagan. "But, we also have people from Louisville coming to The Hat Shop to buy their hats. And we have New Yorkers buying hats to go to Derby parties here in New York, and that's getting bigger and bigger."
The Hat Shop, which has been located at 120 Thompson Street since 1995, only sells creations for men and women made by local New York City milliners.
"The Kentucky Derby has become so popular," Pagan added. "It was a stuffy affair until about 10 years ago. But now it's hip with a younger fashionable crowd."
Pagan also boasts that every hat comes with a hat box.
Although the shop sells hats for all occasions, and smaller brims are getting more popular, Pagan's favorite racing hat is called "The Westwood." It has a wide brim and a big lavender feather.
"It has high crown and Audrey Hepburn brim and it just reeks of fantasy," she said. "And you are sure to have your horse win if you wear one of these hats."
See more hats available at The Hat Shop below.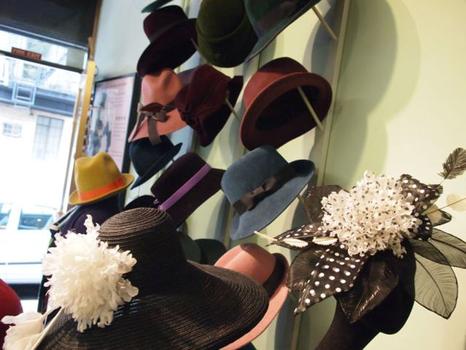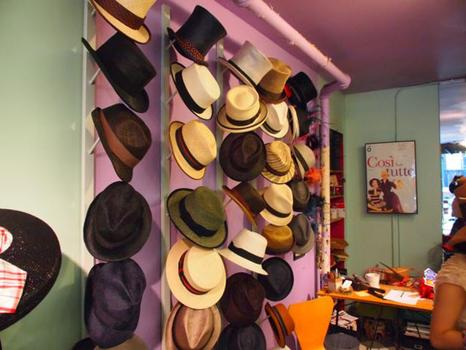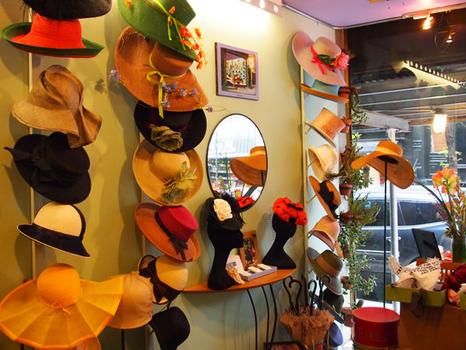 of