NJ Gallery Celebrates WPA-Era Art and its Modern Appeal
Joblessness. Frustration. Doubt. These are issues that many Americans are still facing as the nation strives to recover from the worst recession seen since the Great Depression.
During the 1930s, President Franklin Delano Roosevelt sought to alleviate some of these same issues through his Works Progress Administration (later Works Project Administration). The public works program provided millions with jobs and aimed to lift the spirits of Americans.
On Thursday, an exhibit that celebrates WPA-era artwork opened at LightSoundSpace Gallery in Rahway, New Jersey. The idea behind the show is to inspire visitors with messages that curators say resonate strongly with the economic struggles faced by many at present.
The exhibition, called "Posters for the People: Art of the WPA" includes hundreds of silk-screened posters created by artists during the 1930s and 1940s. The exhibit is part of a massive effort to catalogue and digitize WPA artwork.
Philadelphia's Social Impact Studios and its founding director Ennis Carter head up the project. For about ten years, Carter and other volunteers have been searching for and organizing WPA artwork. They've discovered posters by visiting municipal archives, historical societies and private homes.
"We've been in people's barns and basements and attics," said Carter.
Three of the pieces in the show are newly discovered works by the Newark artist Vincent Murphy.
Murphy's daughter, Kathleen Anders, tracked Carter down and offered up her father's art after seeing a "Posters for the People" exhibit in 2009 at the National Constitution Center in Philadelphia.
Vincent Murphy and his brother worked in the WPA Newark poster division after World War I. There they created designs that publicized local events and promoted programs such as the Federal Housing Plan and Federal Housing Authority loans, which were first established in 1934. Murphy even designed a New Jersey state seal.
The posters that the Murphys and other WPA artists made spread the word about everything from public health initiatives to cultural events to community activities to tourism. They also aimed to bring art into the everyday lives of Americans, another important objective pushed by Roosevelt's New Deal administration.
Carter believes that many of the themes and messages found in the WPA artwork still ring true today. One of the posters on view, for example, depicts the Statue of Liberty torch topped with bright red and burnt orange flames. In bold print, the words, "Democracy ... a challenge," are spelled out under Lady Liberty's arm. It's a message that many Americans can still get behind.
"From a larger perspective, I think it fits into the questions we're asking ourselves as a country," said Carter. "We have a great economic hardship right now, a lot of people out of work. People are looking at government to decide, 'What is it supposed to do, what is it not supposed to do?'"
"Posters for the People" runs through June 14 and is presented by Social Impact Studios and the Rahway Arts District. On June 7, visitors to the show can create WPA-style silk-screened posters of their own.
Check out a slideshow of works in the show below.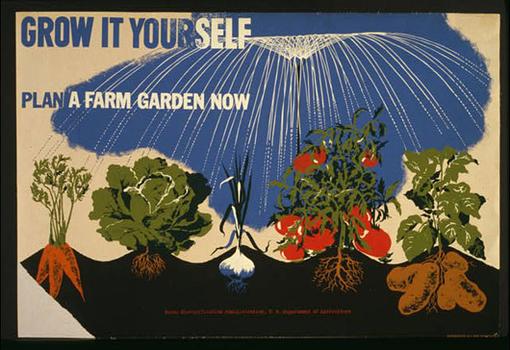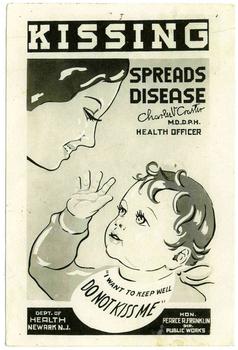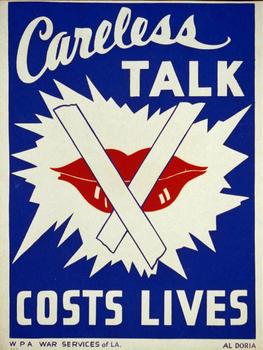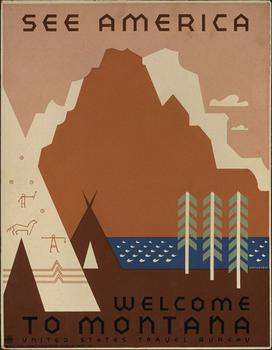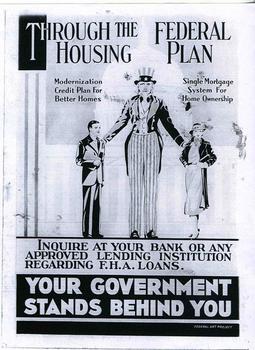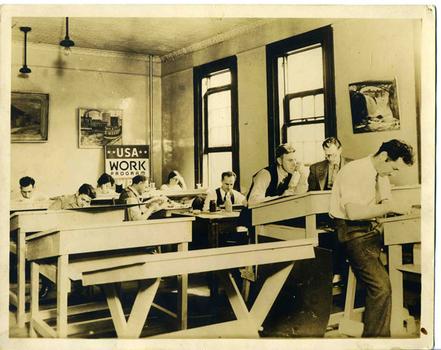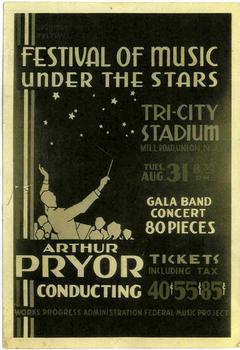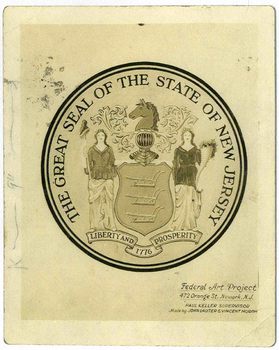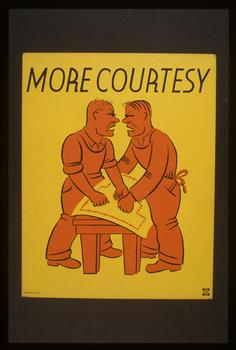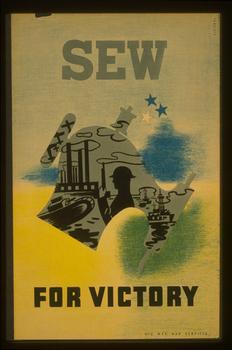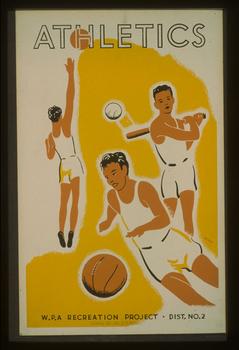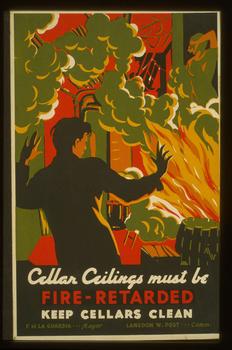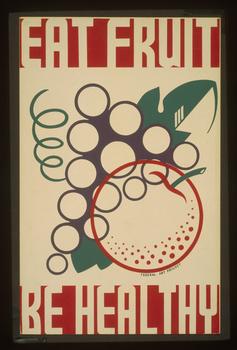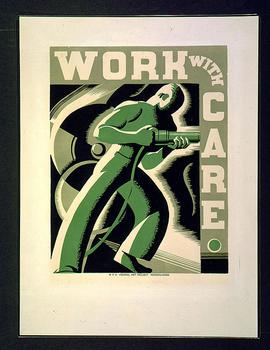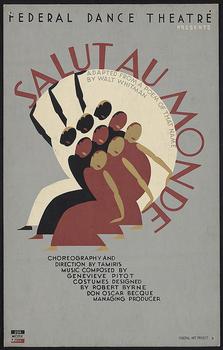 of