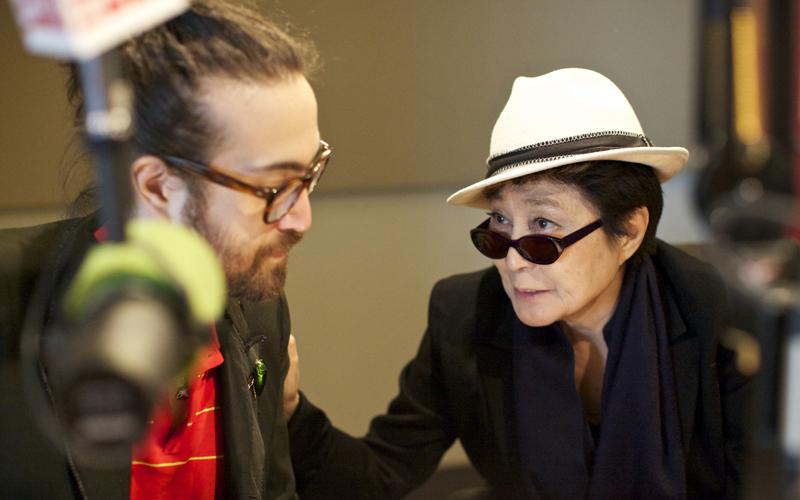 Yoko Ono is nothing less than a cultural icon. From her early years in New York's artistic avant-garde, to her marriage and collaborations with Beatle John Lennon, to her creative activism promoting peace, Ono has made, and continues to make, a powerful impact on our world. 
Sean Lennon--Ono and John Lennon's son born in 1975--is a creative musician in his own right, and has been performing with and directing his mother's Plastic Ono Band for years. Spinning On Air host/producer David Garland invited Sean to create a playlist of his mother's music, and present it with her on Mother's Day.
In the course of the program, Yoko and Sean tell many interesting stories. They speak intimately about the music, and reminisce about the events that inspired the compositions. Sean reacts to a John Lennon recording he's hearing for the first time. 
The music ranges from the proto-punk intensity of "Why" (1970), which features Ono's unique, startling vocalizations and John Lennon's noise guitar, to the gentle "I'm Going Away Smiling" (2009), for which Sean played the lyrical piano accompaniment.
Yoko Ono is nearing her 80th birthday, and going strong.