Look | One World Trade Center Gets City's 'Tallest' Honor
WNYC began visiting the World Trade Center site in April 2010 and has continued to document the construction of One World Trade Center, the 9/11 Memorial the transportation hub, as well as the people working on the site.
On April 30, 2012, One World Trade Center became the tallest building in New York when workers lowered a column that reached 1,271 feet.
There are still four more floors left to build. The building will be 1,776 feet tall when finally completed. Workers expect to top out in late June or July.
The 9/11 Memorial remains open to the public, and the museum is expected to open later this year.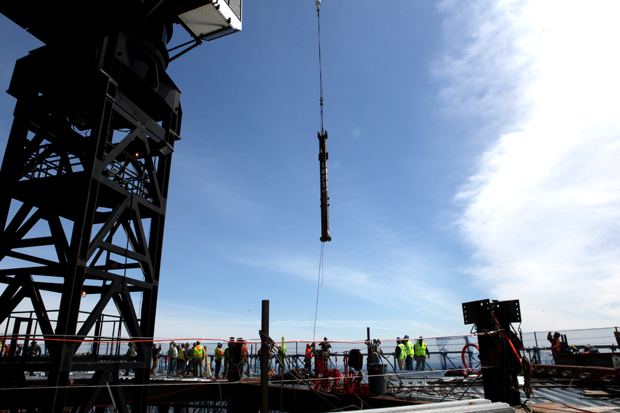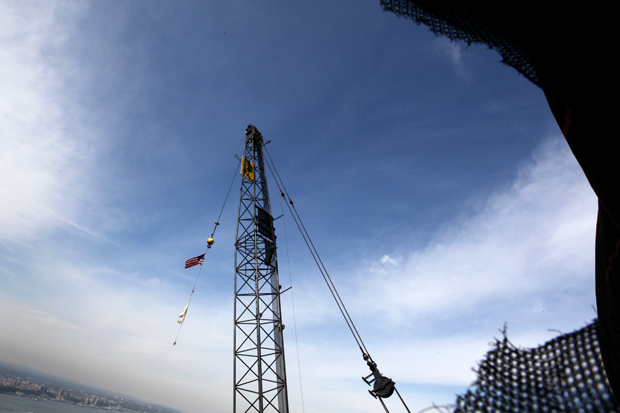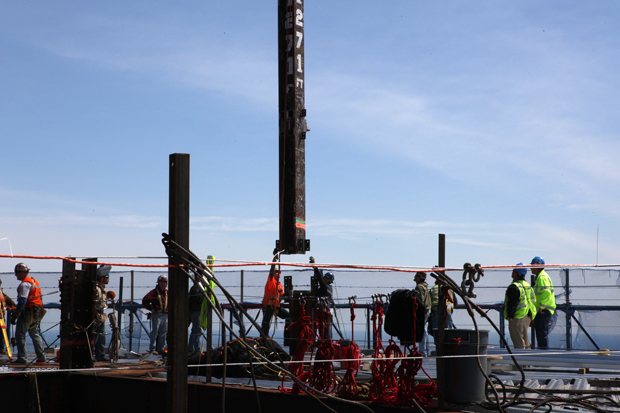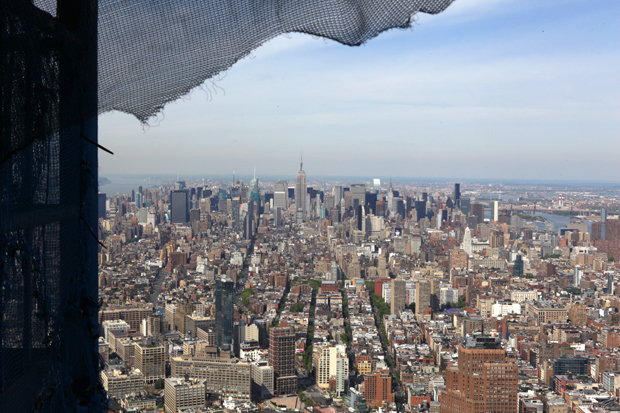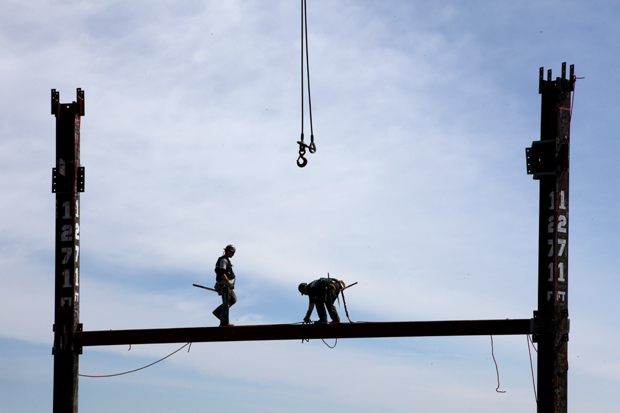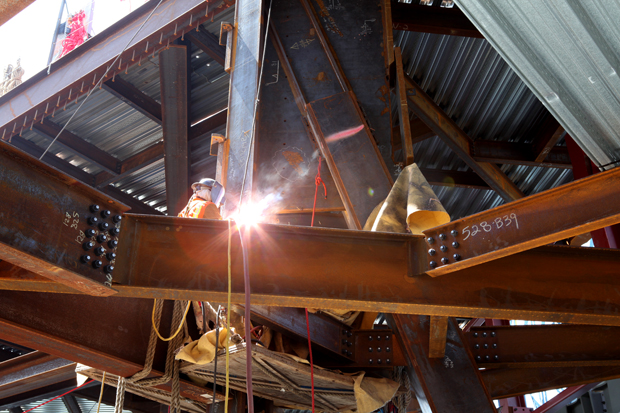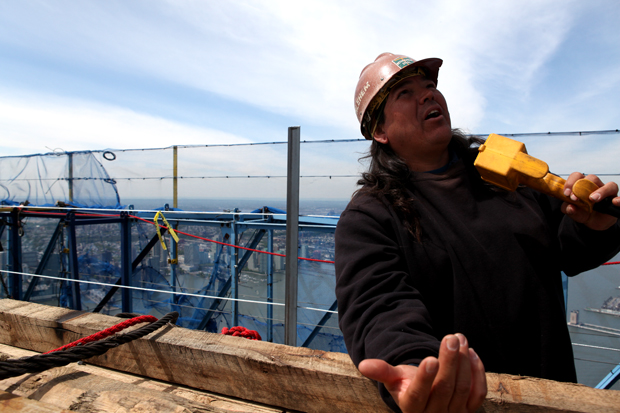 Mohawk Ironworker Peter Jacobs, who says he's one of the oldest connecters in the city.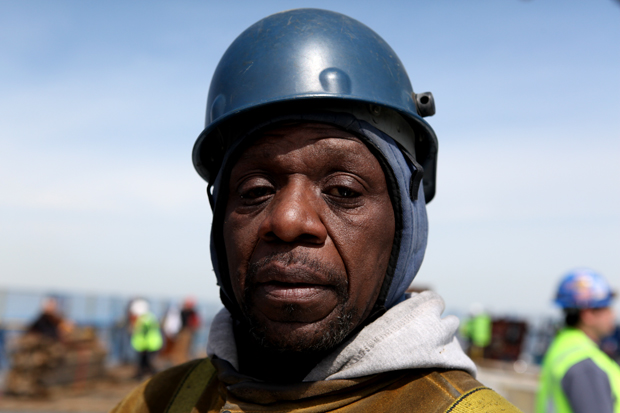 Dennis Dixon, 59, from Fort Green, Brooklyn, a welder at One World Trade Center.