Opinion: Obama Scored Direct Hit with Afghanistan Trip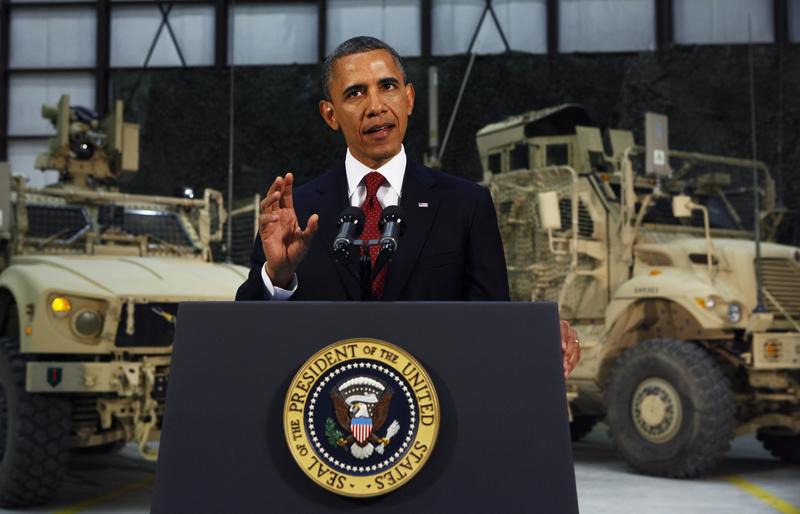 I don't care what anyone says, President Obama launched Election 2012 on May 1. In his six-hour midnight trip to Afghanistan, Obama had a backdrop of military vehicles, cheering U.S. troops, and American flags on a stage set so perfectly there are rumors that it was designed by Broadway producers.
Republicans, on the other hand, made fools of themselves objecting to Obama celebrating the anniversary of the death of Osama bin Laden and "spiking the football" by bragging about it. Mitt Romney wisely avoided those political sour grapes, waiting until the day was nearly over and then releasing a statement praising the president:
"I am pleased that President Obama has returned to Afghanistan. Our troops and the American people deserve to hear from our [resident about what is at stake in this war," Romney said.
The assertion by Republicans that Obama's trip was a thinly veiled campaign trip is to be expected. The GOP needs to push every button it can find to undermine Obama and drive his negatives up. But even Sen. John McCain said that a trip to boost the morale and thank troops in harms way for their service was good and right.
Obama also totally neutered the Republican criticism that the Obama administration has been signaling weakness to the Taliban and Al Quaeda by making public a timetable when the U.S. would pull out of Afghanistan.
On this historic trip, Obama signed an agreement that was a brilliant judo move simultaneously taking down two effective GOP criticisms: It set the timetable for the withdrawal of most American troops by 2014 thereby assuaging the vast majority of Americans who want the US involvement there ended. It was also an agreement with the Afghan government that the, "U.S. commits to support Afghanistan's social and economic development, security, institutions and regional cooperation for 10 years, through 2024."
To the Taliban the message was, "The U.S. has President Karzai's back for a long, long time going forward. Back off and behave yourselves!" BAM! Now what can his Republican opponents say about Obama being soft in foreign policy?
Talk about having your cake and eating it too!