Knicks Game 3 Lineup Shatters Like Glass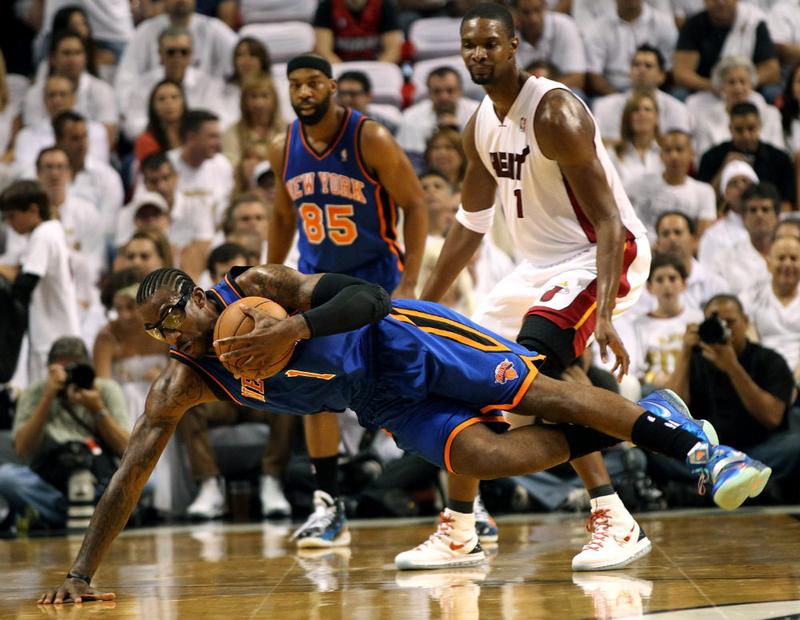 The Knicks won't say if power forward Amare Stoudemire will play in Wednesday night's playoff game at Madison Square Garden. Stoudemire put his fist through the glass casing of a fire extinguisher after the team's second loss to the Miami Heat on Monday.
Speaking after Monday's loss, Coach Mike Woodson wouldn't elaborate on the nature of Amare's injury. "He has a cut, that's all I know at this point and how severe it is at this point I don't know."
Stoudemire was photographed leaving the Miami arena with his non-shooting hand bandaged and his arm in a sling.
Later that night, he tweeted out an apology to fans: "I am so mad at myself right now, I want to apologize to the fans and my team, not proud of my actions."
The Knicks are plagued with injuries in their post season. Jeremy Lin is still recovering from knee surgery, Iman Shumpert went down in Game 1 with a torn ACL and is done for the remainder of the season, while Baron Davis has been struggling with a stiff back.
The Heat lead the Knicks 2-0 in their playoff series, but Coach Woodson said the 7-game series has yet to be decided.
Tipoff for Thursday's Game 3 is 7 p.m.