Niche Market | Sewing Machines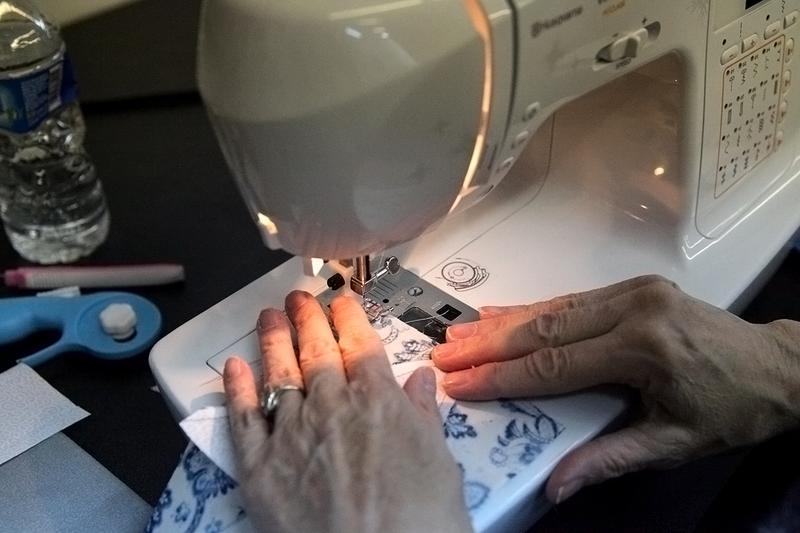 New York is a city of specialists from foodies to academics, laborers to shopkeepers. Every Wednesday, Niche Market will take a peek inside a different specialty store and showcase the city's purists who have made an art out of selling one commodity. Slideshow below.
Sew Right
223-20 Union Turnpike
Bayside, NY 11364
Carried in hefty travel bags dragging behind them, a group of women wheel their sewing machines into Sew Right and eagerly set up shop. All morning, the whirring sound of their needles piercing fabric flits through the air, interspersed with updates on grandchildren, spouses, color choices and a good deal of self-deprecating laughter. These seamstresses aren't working for hire; the ladies in the "Block of the Month Club" are all about play.
Taking a break from their machinery, the ten retired women in the quilting club, who range from former software engineers to deli counter workers, huddled around a large work table, paying rapt attention to their instructor, Elaine Jansen, who was holding court on how to piece triangles together.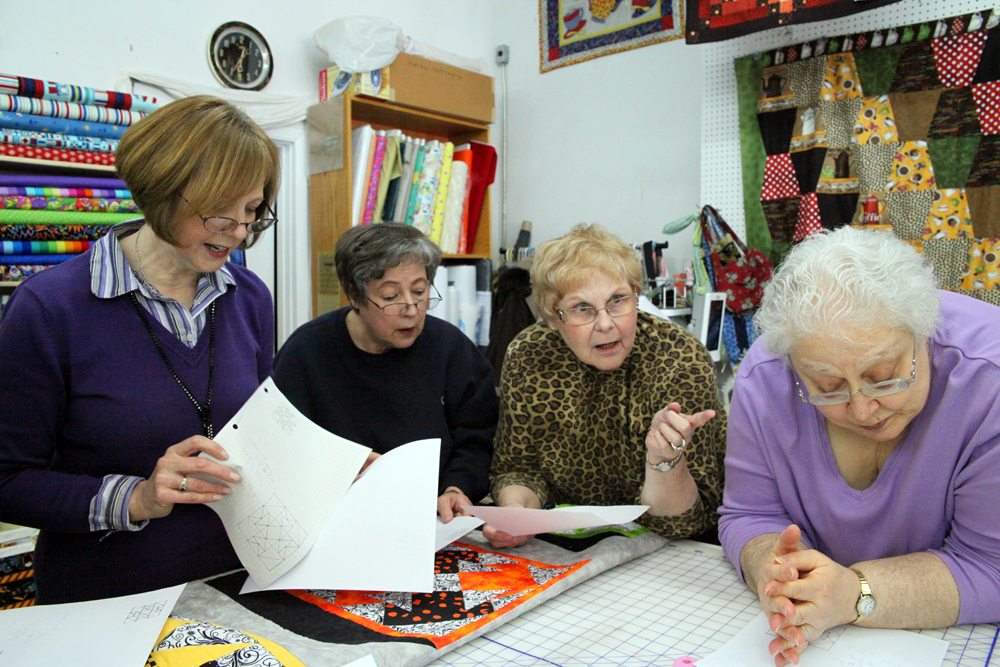 Most of the machines the women rolled in through the door had been rolled out many years ago with a receipt and a handshake from Harvey Federman, owner of this sewing machine shop, which also doubles as a sewing classroom and de facto community center. Federman, who began his career in the business working for the Singer sewing machine company, opened Sew Right Sewing Machines in 1983 in a quiet section of eastern Queens. It's become a destination for sewing and embroidery enthusiasts looking for high-end machines that range from $140-$10,000.
Marguerite Woods, a member of the quilting club, bought three machines at the shop—a sewing machine with embroidery attachments, a quilting machine and a serger machine for seams. "I have my machines in my basement and almost every morning I go down and sew for at least two hours. I make quilts or I make baby clothes or whatever someone needs," she said. "And they know Aunt Marge made that quilt, so they don't forget me!"
The majority of Sew Right customers sew as a hobby. "It's always nice to create something," said Connie Acquaotta, of East Meadow. She's been coming to the shop for machines and classes over 20 years. "I have 10 grandchildren, so I'm trying to make a quilt for each of them, an afghan for each of them and some baby things to put aside for, if and when, I have great-grandchildren," Acquaotta said. "Keeps me out of mischief, keeps the brain flowing."
After the initial purchase of a machine, it's the classes that bring the customers back. Laurel Quainoo, a retired elementary school teacher, wasn't making her quilt for anyone in particular, she was just doing it for her love of quilting. "I love doing puzzles and my love of puzzles and my love of fabric, putting them both together," Quainoo, who came from Cambria Heights, explained. "I'm hooked now, I really enjoy it."
Sew Right only sells three brands of machines: Husqvarna Viking, Baby Lock and Bernina. They're a far cry from the old foot pedal machinery. The machines can be complicated, so when a customer makes a purchase, Sew Right provides free lessons on how to use it. The fancier machines are computerized, can lay out fifty different stitches with the push of a button and even be connected to a sketch pad in order to output custom embroidery patterns.
Federman was crystal clear on one point — his shop is specialized in sewing machines, not in sewing. "Hand here is a four letter word. That's how we think of it," he said.
"Everything that you would do by hand, you can do on the machine without worrying about it. It's got templates and discs that you can put in, just punch it in and go about your business," said Margo Dodson, who bought her machine at Sew Right, and recently brought it back for repair.
Federman calls the sewing (machine) classes the "heart and soul" of his business, because they transform the store into a second home for sewers. For the tight-knit group of women in the Block of the Month Club who rolled their machines out of the store together for a group lunch date, it was clear the communal patchwork had come together nicely.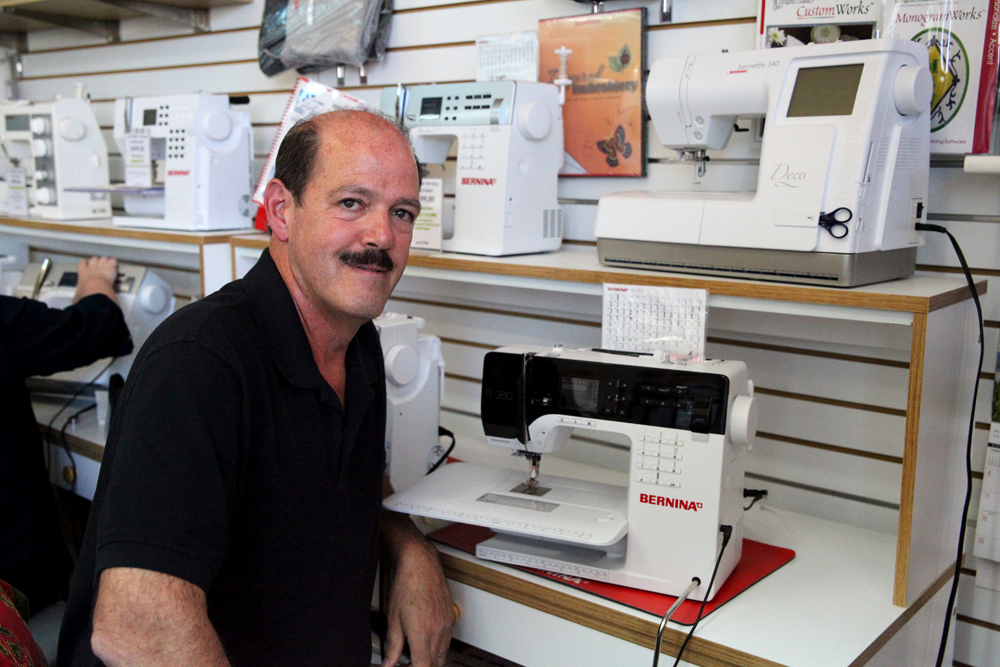 (Photo: Harvey Federman says the new machines are a far cry from the old foot petal machines./Sarah Kate Kramer for WNYC)
Interview with Harvey Federman, owner of Sew Right
Who are your customers?
Our customers range from 10 years old, because we do have sewing classes for kids, but they tend to be a wide range ,starting with some men — some older men who are retired who used to be engineers or that kind of thing and love the quilting and putting blocks together and matching designs up. But our core customer is the sewing enthusiast who is educated, loves the idea of creating things with a machine and with fabric. So they tend to be people who love to sew, first and foremost, and lot of them came to it later in life, could be retired with more time on their hands, but a lot of them have some kind of creative background.
But the core customer for any sewing machine store that deals in 'better machines' is usually, statistically, people that are active sewers, tend to be a little bit higher income and a lot of college educated, which is pretty much opposite from what the general public thinks. They tend to think you sew for a need, or you sew for practical purposes, which a lot of people do. But the hobbyist is a totally different person. The hobbyist is the same person who spends money on expensive golf clubs and may not even be able to play golf well, or a big screen TV, or a great sound system. Most of them are not in any type of money making business from this, they spend a lot of time with their hobby and they spend a lot of time with their machine and when you're spending a lot of time with something, it's much more pleasurable using a quality product than something you have to struggle with all the time.
What does a computerized machine do?
A simple, computerized machine is far simpler to operate than a mechanical sewing machine, because everything is automatic. You want to do a stitch you dial to it, and it sets everything and it does it. So usually when people come in and they're scared of a computer — first of all they have to understand it's not a computer, it's computerized, it's not like your Mac or PC at home—the learning curve is very quick. But I usually tell people no matter what computerized machine they buy, in about 10 or 15 minutes we can teach them to use the machine and it will do what the machine they've been using for 30 years has been doing for them. So in 15 minutes they can get started and do what they've always done, and then they can learn the rest. So it's not an overwhelming thing that I have to learn everything to use the machine, because today you turn the machine on, it comes on to a straight stitch and you're ready to go. You want to do a zigzag, you touch it and it does a zigzag. It's not rocket science. It's designed to make things much simpler.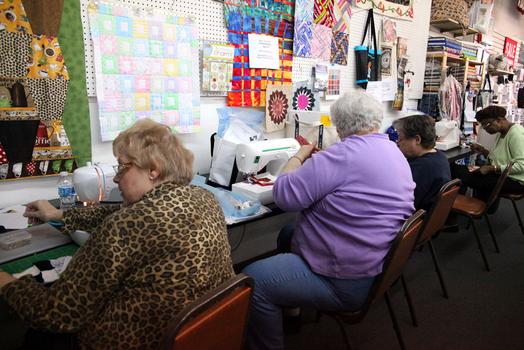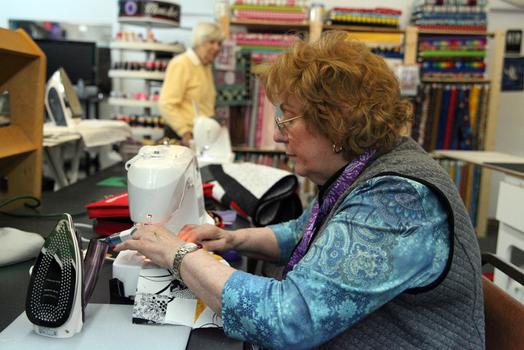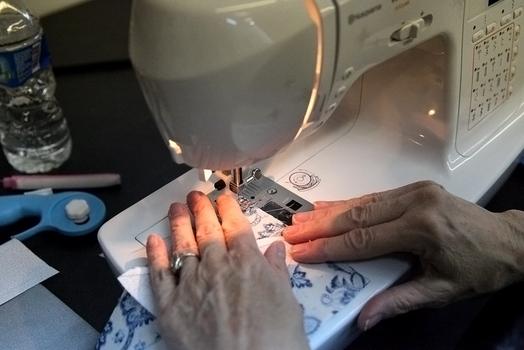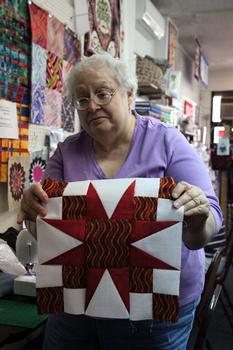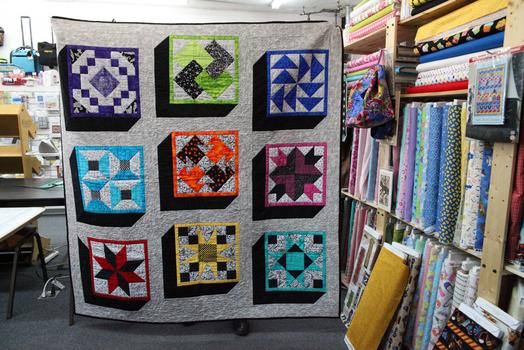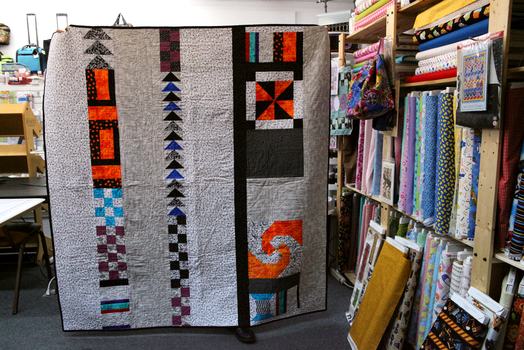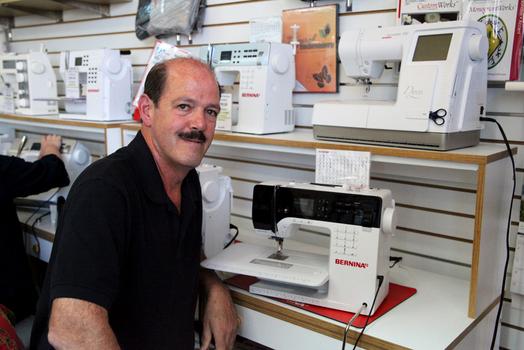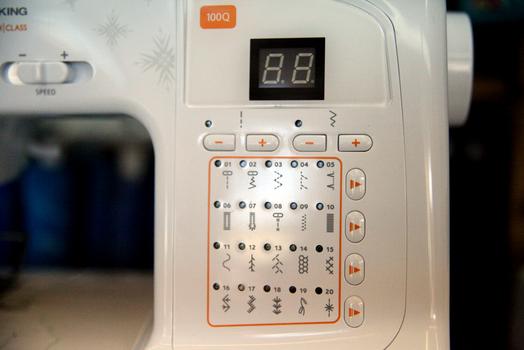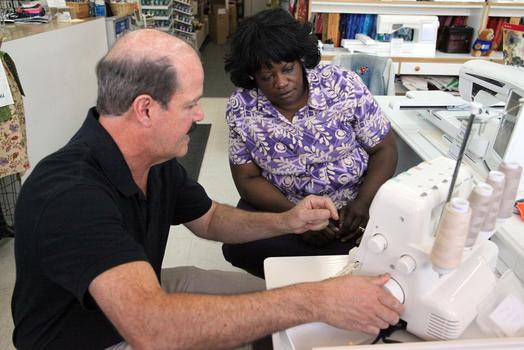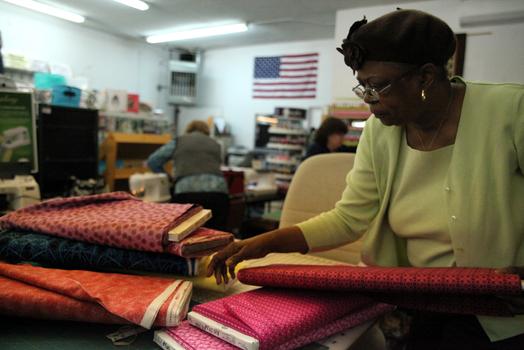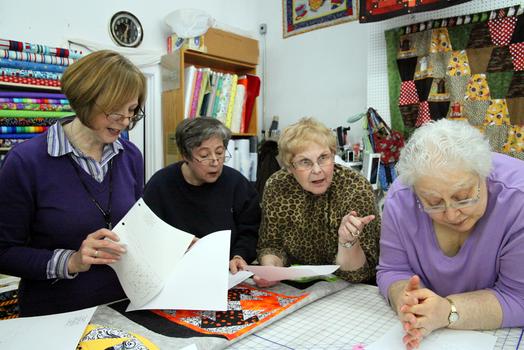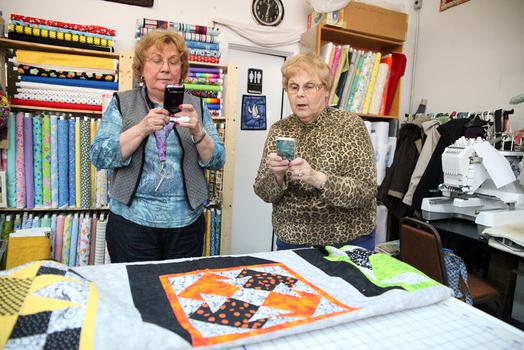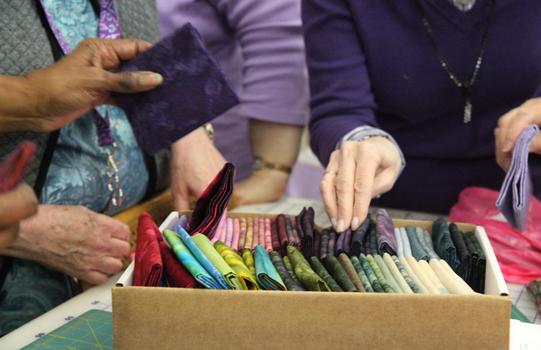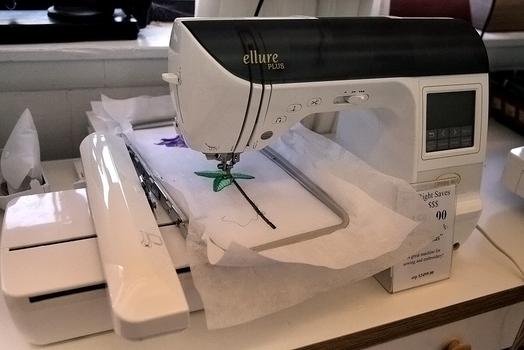 of