Art by Teens Livens Up Manhattan Office
A floor of a midtown Manhattan office building has become an art gallery for work by 125 middle- and high-school students.
The exhibition, called "Goals and Dreams," opened Wednesday night and features 129 paintings, drawings and photos selected from art made at 40 city schools. The works line the hallways, lobby and café walls of the 22nd floor of the investment banking firm Centerview Partners at 31 West 52nd Street.
Bageot Dia, 16, is in 11th grade at Jonathan Levin High School for Media and Communications in the Bronx. He was speechless when he saw his photo of a couple kissing in a park, framed and hung on the office wall.
"No words," he said. "It's just amazing to see it up here, of all places. I wouldn't think this would go so far. I'm really happy."
An abstract black-and-white photograph that Tasfia Tabassum, an 8th grader at M.S. 51 William Alexander in Brooklyn, took of her bedroom was also selected for the show.
"Having this opportunity really means a lot to me," the 13-year-old said.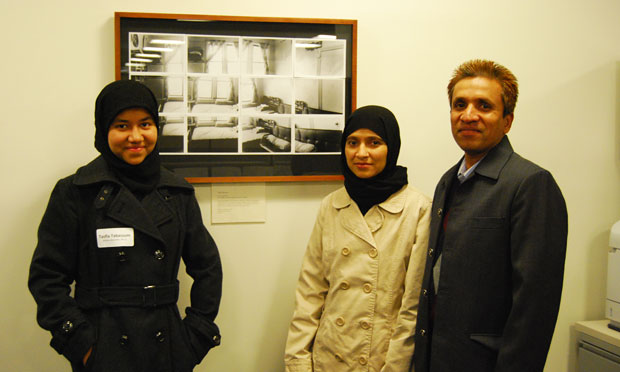 Photo caption: Tasfia Tabassum, 13, is in 8th grade at M.S. 51 William Alexander. Here, she stands in front of an abstract black-and-white photo she took of her bedroom with her parents. Photo by Abbie Fentress Swanson/WNYC
At the opening, Dia, Tabassum and the other student artists got $100 gift certificates to Pearl Paint and B&H Photo.
"Goals and Dreams" was organized by the arts education non-profit ArtsConnection and the investment banking firm Centerview Partners. Since 1989, ArtsConnection and five corporate partners have put up roughly 60 shows of student artwork.
"It's about recognizing the students for their talent and it's giving them back something that will allow them to continue to do their work," said Steve Tennen, who has been ArtsConnection's executive director for 26 years. "And it's getting them into a corporate setting that they may never have seen before."
Although the Centerview Partners office is closed to the public, student work can be viewed online.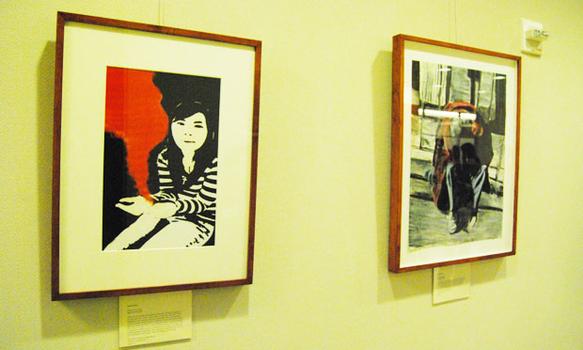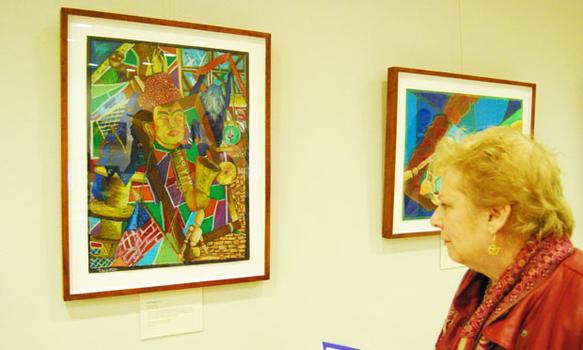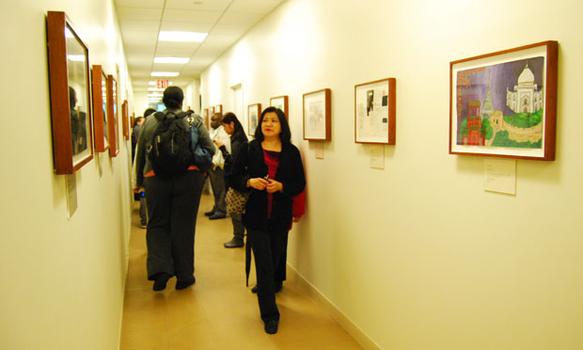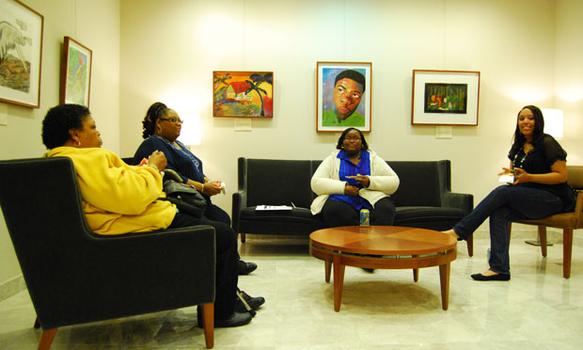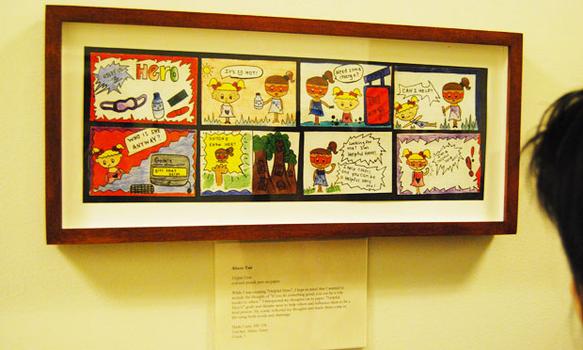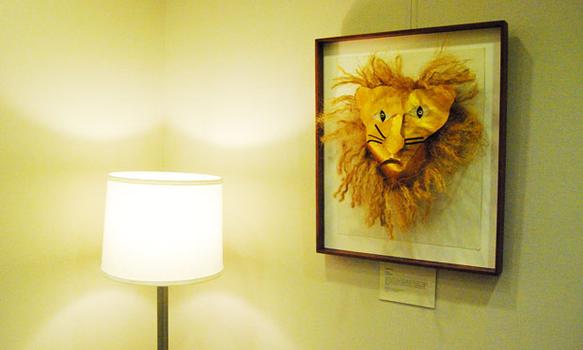 of