Dear Lorne Michaels: I, Mitt Romney, Accept Your Invitation to Host Saturday Night Live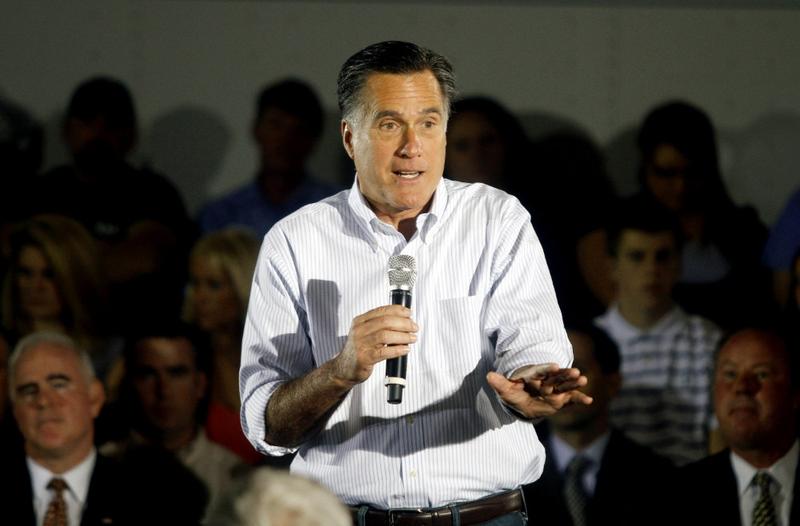 April 30, 2012
Dear Lorne Michaels:
This is Republican Presidential Nominee Mitt Romney. I hope you are well. I too am well. The most recent episode of your comedy program Saturday Night Live was very amusing. I thought the opening skit regarding the end of the GOP primary race was particularly laughter-inducing. That Jason Sudeikis, he is almost as good at pretending to be me as I am, HA HA. And Kristen Wiig's mimicry of Representative Michele Bachmann is uncanny. I will admit to you, I find conversations with Representative Michele Bachmann awkward, since she regularly goes without blinking for hours at a time, which in turn makes me forget to blink as well. Were you aware that humans blink every five seconds? This is an amazing and true fact.
The reason I write this letter is that my Strategic Personal Decisions team has reassessed your invitation to host your program. It is now our belief that President Barack Obama's successful performance at the annual White House Correspondents Dinner has put humor back on the table for the general election. After extensive market research and two rounds of factor analysis, SPD has determined with a reasonably high degree of significance that accepting your invitation would make Republican Presidential Nominee Mitt Romney look "spontaneous" and "fun," two characteristics that – net-net – are perceived as positive by Likely Voters.
However, the campaign's Content Creation Team (particularly the Task Force on Satirical Remarks) has concerns regarding the proposed list of skits sent over by your writing staff. Many of the skits fail to conform to the Brand Guardrails provided to you by the Mitt Romney Intellectual Property Protection committee. As such, it was the general consensus of MRIPP and ConCreTe's TFSR that a formal counterproposal be sent to you prior a final commitment by Republican Presidential Nominee Mitt Romney to hosting your comedy program Saturday Night Live.
The "RoboGOP" sketch seems to underscore aspects of my personality that we are hoping to counter by hosting your comedy program Saturday Night Live, in particular the misperception that Republican Presidential Nominee Mitt Romney is stiff, mechanical and lacking in what humans refer to as emotion. However, several younger members of ConCreTe have suggested that this concern could be addressed by changing the "ROMDROID 3000" character from a "ruthless techno-assassin from the future sent to reap the flesh of the poor" to what they refer to as a "Dubstep Party Robot." Our Youth Culture Research team is currently assembling a brief to explain this proposal to me in more detail.
It is a matter of deep philosophical belief for me that neither faith nor family should be subjected to the mudslinging of the political arena, unless our metrics show that doing so would produce significant polling upside. To that end, the song-and-dance number "The Book of Moron" is unacceptable, as is the "Desperate Sister-Wives" TV parody, as neither tests above 53%.
I am concerned that the "Rap-Publican House Party" skit, in which I portray a hip-hop musician named "R-Money," will confuse potential voters. As our Brand Guardrails clearly state, "ROMNEY" is spelled "O" before "M." Also, while this skit might assist in outreaching to "urban" voters, we believe our weak numbers among blacks and/or Latinos will be fully addressed by our forthcoming announcement of co-vice presidential nominees Allan West and Marco Rubio.*

*respectively, black and Latino
Your comedy program Saturday Night Live is regularly referred to as a "sketch comedy show." Note that ever since the media's unfortunate attack-dog response to Senior Advisor Eric Ferhnstrom's offhand reference to an unnamed child's toy, we have banned use of the term "sketch" in the Republican Presidential Nominee Mitt Romney office complex.
To fill the gap created by the above deletions, ConCreTe is preparing a very humorous set of PowerPoint slides, which I will present in lieu of an opening monologue. Regarding the show's musical guest, we are in the process of outreaching to properly vetted rock and roll performers on your behalf: Both Ted Nugent and Mike Huckabee are examining their schedules for openings.
Lorne Michaels, I believe that if these minor issues can be addressed, there is great potential in a strategic partnership between your comedy program Saturday Night Live and Republican Presidential Nominee Mitt Romney – e.g. at least 3% among undecided 21-34 year old voters in major East Coast SMSAs. We hope you agree.
Best Regards,
Republican Presidential Nominee Mitt Romney