Growing up here in NY, I listened constantly to WNEW-FM, which in the 70s still bore traces of the 'free-form' radio that I had heard about but was too young to have actually experienced.  Each DJ had his (or, notably, her) own personality – not just in what they said, but in the choices of music they played.  Scott Muni was even then something of an eminence grise, whose show would occasionally feature people like The Who dropping by.  Alison Steele, "the Night Bird," engaged in nocturnal flights of musical and poetic fantasy.  Vin Scelsa was the crazy uncle who refused to remain locked in the basement.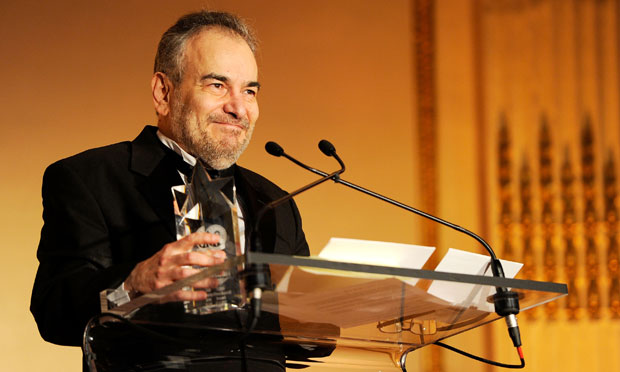 In this environment, Pete Fornatale stood out for his friendly, folksy delivery.  And his midday slot was noticeably lighter in mood than anything else on the station.  Pete gravitated towards the singer/songwriters; here was where you would hear bands like Aztec Two-Step, Pure Prairie League, the Pousette-Dart Band, Dan Fogelberg.  He seemed to glide untouched through the revolution that was punk.  Musically, his shift on the air was the least in touch with my own, very punk-inflected tastes.  But there was no question of tuning to someone else.  First of all, most other radio in NY was dreadful; and second, Pete would slip in jazz and folk records – things I was surprised by, and often surprised to find I liked. 
When I entered Fordham University and stumbled upon WFUV, which was still at that time run by the students, Pete Fornatale was a name that the older students would occasionally drop as someone who'd come from FUV and had "made it."  (Legendary sportscaster Vin Scully was another.) 
Well, time went by.  WNEW-FM lost listeners, lost its DJs, changed format, changed call letters.  WFUV became a largely professional station.  And one of the professionals they hired was Pete Fornatale.  (It is a far better radio station now then when I was their Music Director.  Still, there was a certain lunatic charm to the place when the inmates were running the asylum – you simply could never predict when some amazing disaster would take place on the air.)
In 2002, I had a chance to work with Pete, on the popular annual Winter Solstice broadcasts that NPR does each Holiday season.  I've hosted these events since NPR began airing them, and when the producer suggested Pete as a co-host, he did so somewhat gingerly… would I freak out?  Feel threatened?  Quit?  But it made perfect sense: I am pretty sure that like most other people, I first heard Paul Winter, and his hit song "Icarus," on Pete's old show. 
Working with Pete Fornatale was like not working at all.  He was of course completely comfortable behind a microphone.  Off-mic, we talked about our respective shows – actually, we talked about each other's shows (I was absurdly flattered that he knew mine) – and FUV, and of course music.  And I was pleased to find that his friendly, folksy delivery was absolutely genuine. 
The last time I saw him was 2008, when he joined us on Soundcheck to talk about his book on the Simon & Garfunkel record Bookends, and its effect on the wider American culture.  This was Pete stepping out from behind the mic; going to the podium or lectern and illuminating a perhaps poorly-lit corner of the music world.  But there would be no Professor Fornatale – just good old Pete. 
Pete Fornatale died yesterday.  He was 66.  New York radio has lost an important, veteran figure, and a sweet guy. 
Leave a comment.