Look | It's Here! Space Shuttle Enterprise Arrives in New York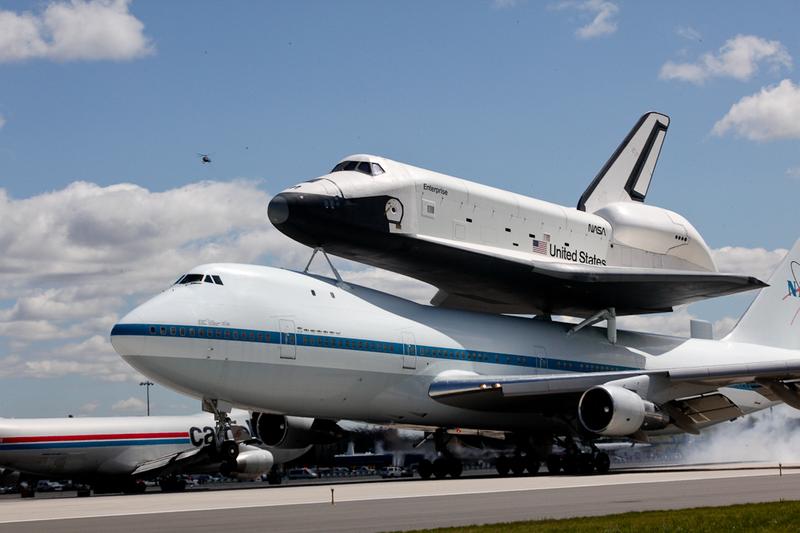 Enterprise zoomed around the city, riding piggyback on top of a modified jumbo jet. Its trip included flyovers over parts of the city and landmarks including the Statue of Liberty and the Intrepid Sea, Air and Space Museum on Manhattan's west side, before landing at its temporary home, Kennedy Airport.
"Touchdown at JFK!" NASA declared on Twitter.
The plane landed in the cargo ship area of JFK airport to gusty winds at about 11:30 a.m., where over 200 local students, current and former NASA pilots and Leonard Nimoy, best known as Mr. Spock, cheered her arrival at a nearby hanger.
The shuttle got its name after Star Trek fans petitioned then President Gerald Ford to rename the ship from the Constitution to the Enterprise.
"Star Trek fans can be very persuasive," Nimoy said, who last saw the Enterprise 35 years ago. "We sent letters to President Gerald Ford at the time and the president logically, decided the ship should be named after our space ship Enterprise."
Major General Joe Engle, the first astronaut to fly the Enterprise, was on hand to see the shuttle land in its new town. "Our engineers at NASA did an awesome, a wonderful job of designing this, it's the most incredible flying machine in the world," Engle said.
The shuttle will stay at JFK until June when it will be put on a barge and sent through New York harbor to the Intrepid Museum. An exhibit on the lower flight deck is expected to open on July 19. However, that will only be the Enterprise's temporary home until the museum raises money for a science center to permanently house the shuttle.
With the Associated Press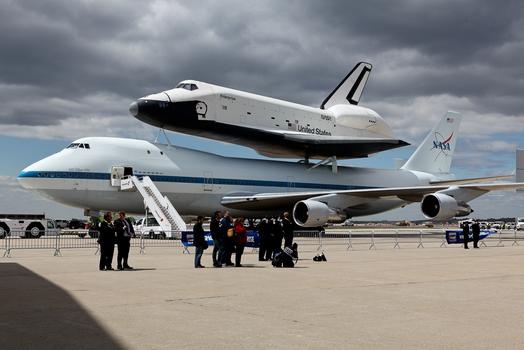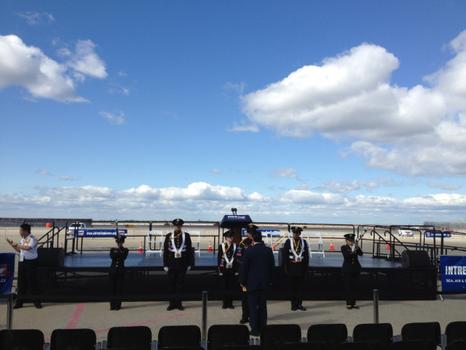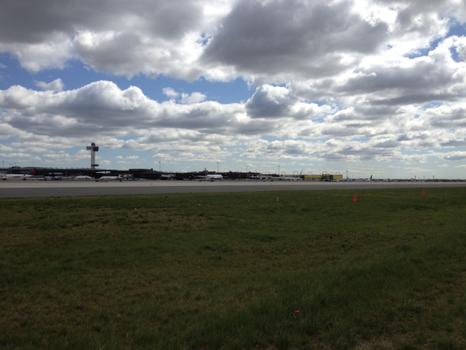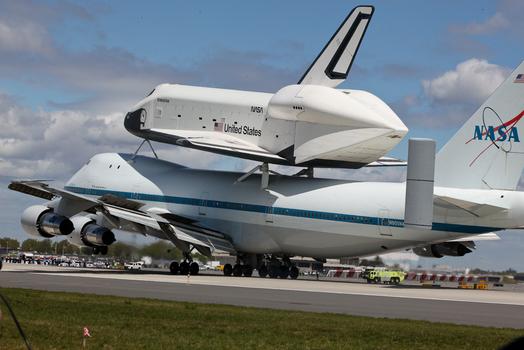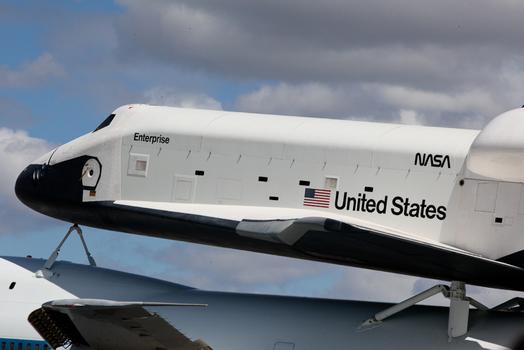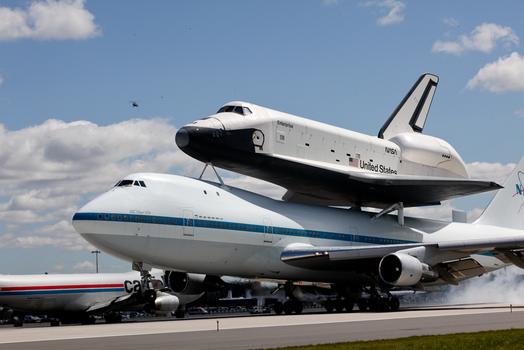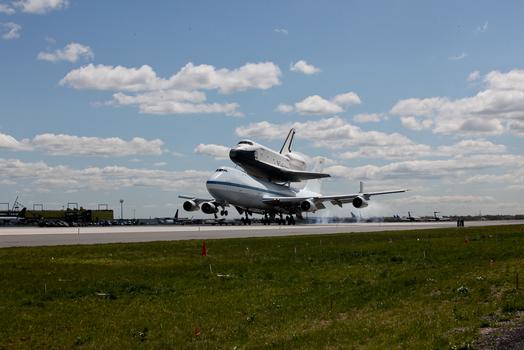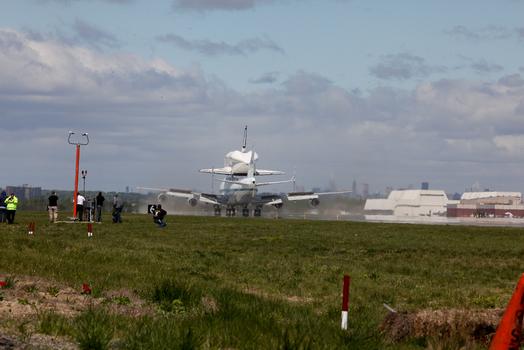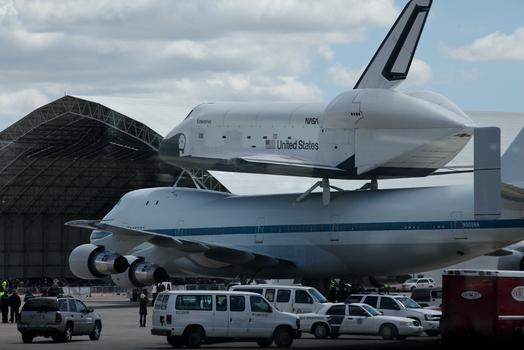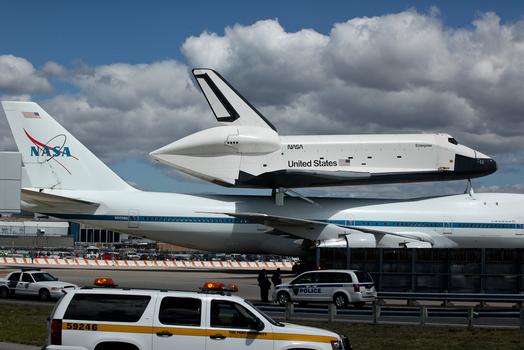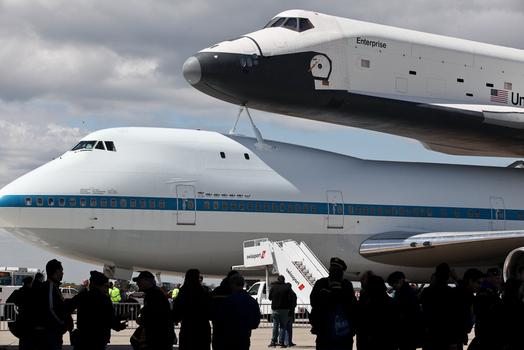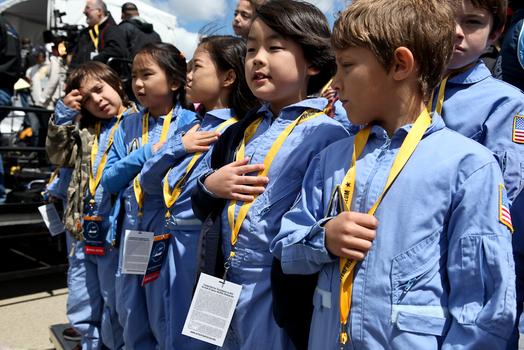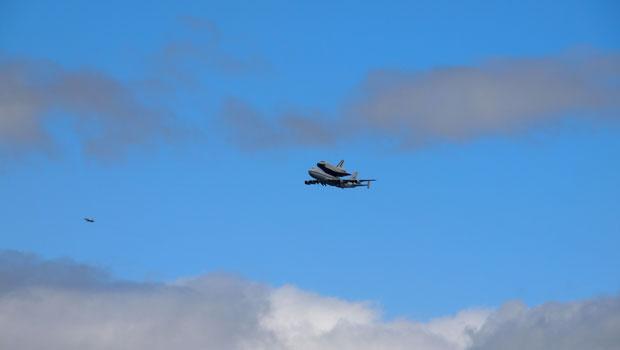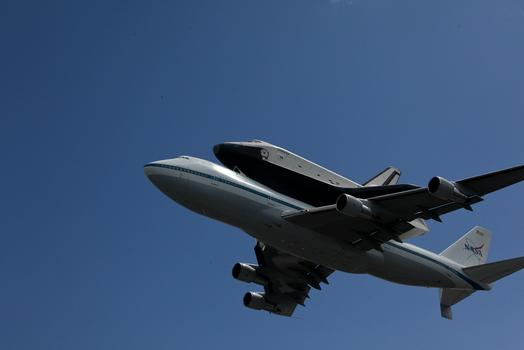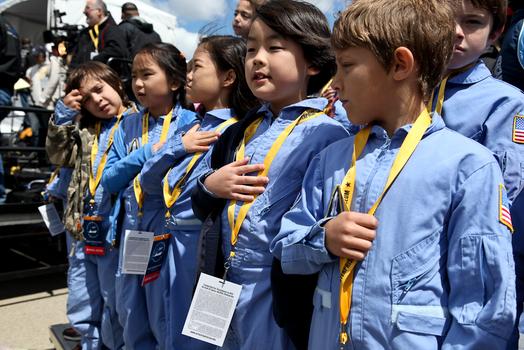 of