NY Ex-Senator Carl Kruger Gets 7-Year Sentence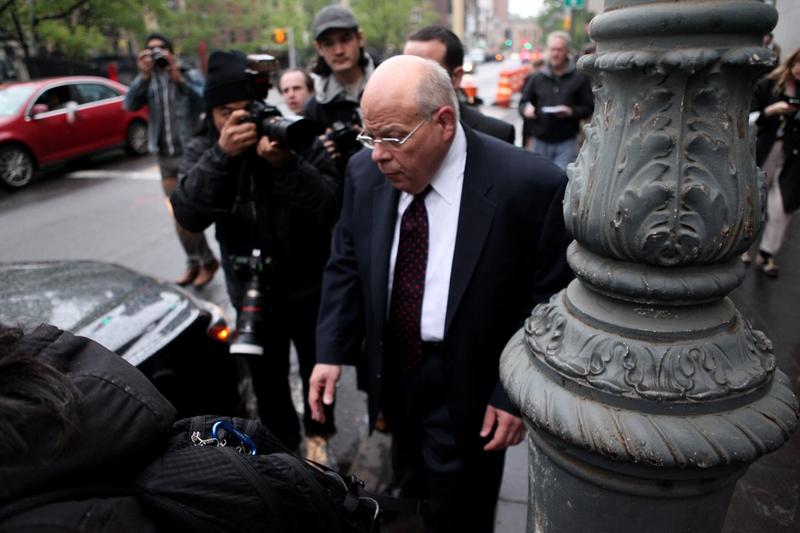 Former New York state Sen. Carl Kruger was given a seven-year prison sentence Thursday after telling the court he was  "broken" and "destroyed" for his role in an influence peddling case.
Kruger, 62, apologized to constituents and his loved ones in a letter he read to the court before federal Judge Jed Rakoff issued the sentence, which will begin in June.
"I destroyed the lives of the people I love," Kruger said. "I am broken, destroyed, disgraced, and I've no one to blame."
Kruger pleaded guilty to four counts of federal corruption last December. At the time, he agreed not to appeal a prison sentence of up to 11 years and three months.
Kruger, who held the Senate seat since 1994, was charged by federal prosecutors with taking more than $1 million in bribes from lobbyists and developers dating back to 2006. Three health care providers were seeking to buy public hospitals.
He pleaded guilty in December 2011 to four of the five charges against him and resigned from his position. Kruger represented the 27th district in southern Brooklyn, where he was born, for 17 years.
Kruger accepted money in exchange for pushing through legislation and routing state funds to real estate developers, according to charges against him.
Prosecutors say he laundered the bribes through two shell companies, set up by a personal friend, Michael Turano, who prosecutors say he lived with in a mansion and who was sentenced to two years in prison.
A special election was held in April for Kruger's seat. The race was too close to call, and Democratic Councilman Lew Fidler and Republican David Storobin still await the final decision.