Rangers, Devils Face Elimination in Game 7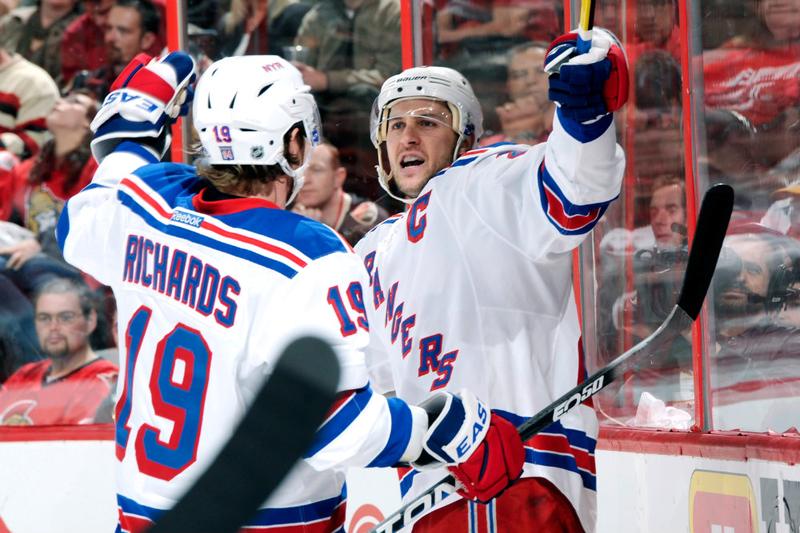 It's do or die for hockey teams on both sides of the Hudson Thursday night. The New York Rangers and the New Jersey Devils each play in their own series-ending Game 7.
The Rangers are face the finish of a contentious series with the Ottawa Senators that saw fights, concussions and a suspension at home at Madison Square Garden. The Rangers have not advanced to the playoff semi finals since 2008, and they haven't won the Stanley Cup since 1994.
The Rangers reached Game 7, which will be a home game, after a tight 3-2 victory over Ottawa in Game 6 of the series.
"There's no better feeling than to win at home," said goalie Henrik Lundqvist, "so we're going to do whatever we can to win this game."
Rangers fan Eli Sabo stopped by a Modell's Thursday afternoon to get his wife a shirt to wear to tonight's game. "I am extremely psyched for Game 7, especially given the history of Game 7's at Madison Square Garden."
The Rangers have won all of the Game 7's played at home, although the last one was in 1994.
The Devils haven't advanced past the first round of the playoffs since 2007, and last won the cup in 2003.
The team got to Game 7 in the first series, by beating the Florida Panthers for a 3-2 win in overtime.
Before leaving for their flight to South Florida, the Devils talked about how going on the road for the final game of a series can minimize distractions, though there is one they cannot ignore. A New Jersey loss on Thursday could usher in the end of goaltender Martin Brodeur's career, because he'll be a free agent this summer and will be 40 on May 6.
"I plan on coming back," Brodeur said. "It's a decision that we'll make later on. I know a lot of people have asked me about it being my last game. You never know. I'm just going to enjoy the moment. It's Game 7. It's why we all play hockey."
The puck will drop for the Rangers-Senators at 7 p.m. The Devils-Panthers game gets underway a little later, at 8:30 p.m. in Florida.
With the Associated Press