Romney's Tri-State Swing: Six Fundraisers and a Few Unanswered Questions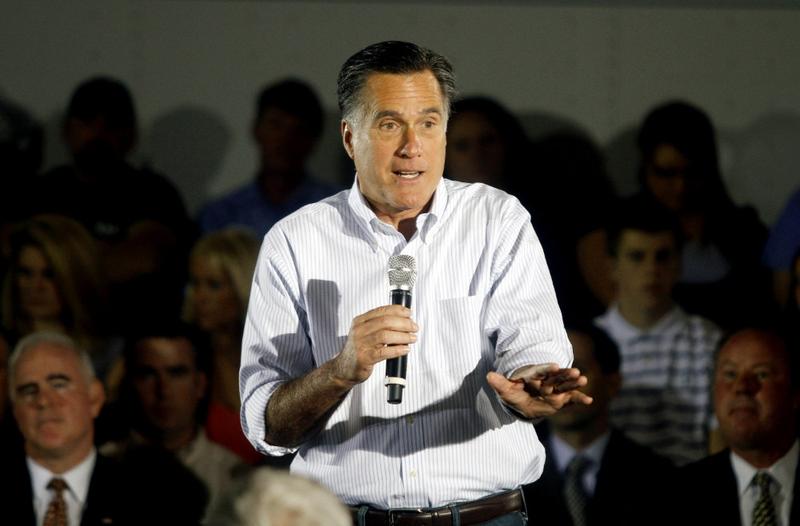 Coming off the Northeastern primaries on Tuesday, presumptive Republican nominee Mitt Romney will attend six fundraising events in New York and New Jersey.
Primaries are in New York, Delaware, Connecticut, Pennsylvania, and Rhode Island this week. With voting all but a formality at this point, Romney's visit has more to do with his war chest than his delegate count.
The former Massachusetts Governor's schedule includes a stop in New Jersey on Wednesday afternoon. Romney will attend a $5,000-per-plate fundraiser for U.S. Senate candidate Joe Kyrillos, who was Romney's New Jersey state chair during the 2008 campaign.
The Kyrillos event will take place at a private residence. Five out of the six fundraisers Romney has scheduled over the next two days will be held in private homes.
Dems start swinging
Now that Romney is in their backyard, local Democrats are using the occasion to go on offense.
"Governor Romney seems to be afraid to share his budget plan with the American people," said New Jersey Assemblyman John Wisniewski, Chairman of the Democratic State Committee, during a conference call on Tuesday morning. "Maybe when he's in New Jersey, he can share his budget plan with the folks in this state."
Wisniewski charges Romney with being vague about which federal programs he would eliminate to pay for proposed tax cuts, saying that the candidate's budget remained "shrouded in secrecy."
"He's so light on specifics that he admits that his plan can not be scored by the tax and policy groups that usually evaluate those plans," Wisniewski said. "Maybe the well-heeled elite who are coming to this fundraiser will get to hear the plan, but average Americans don't."
The Assemblyman also called on Romney to follow Governor Chris Christie's advice and release more of his tax returns. To date, Romney has only made public his 2010 return. He has filed for an extension on his 2011 tax return that would allow him to put off public disclosure until weeks before the election in November.