1 WTC Could Be Tallest Building in Manhattan by Monday: PA Chief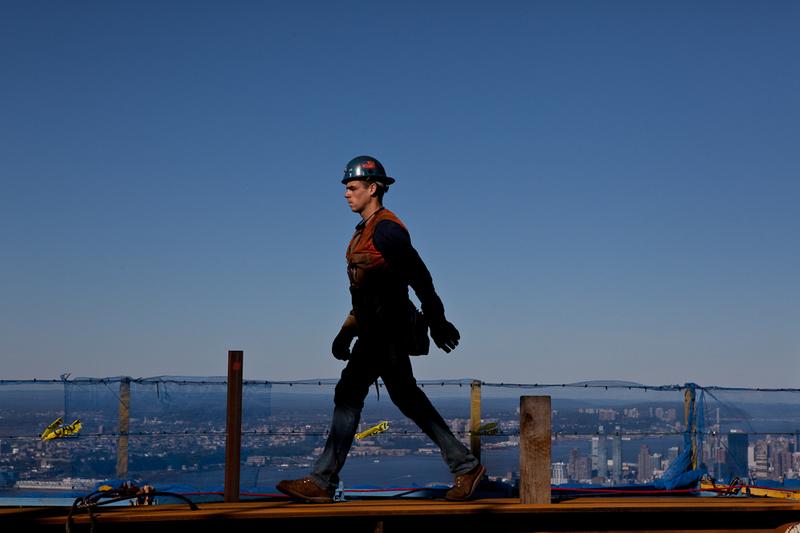 One World Trade Center could be the tallest building in Manhattan as early as Monday, according to a Port Authority executive.
"I can report that within the next several days, weather permitting, perhaps as early as Monday, One World Trade Center will be the tallest building in Manhattan," said Port Authority Pat Foye, while speaking at a midtown forum Tuesday.
Foye also ratcheted up the rhetoric on a dispute with the World Trade Center Foundation, which runs the memorial, saying  it owes the Port Authority money for the museum's construction. 
"Where we're being ripped off, we're going to be very vigilant in collecting every dollar that's owed us," Foye said. "We believe we've got a responsibility to do that. And we're going to continue doing that where appropriate and I'm not going to apologize for that."
He compared the agency's quest for repayment to going after toll evaders. He did add that the agency is in talks with the mayor's office to resolve the issue, and that work on the site has never been halted as a result of the payment dispute.
Mayor Michael Bloomberg said there was lot of money at issue, and "no one really has a lot of money nowadays." The mayor added, "government at all levels is squeezed, as it should be, and nobody really wants to go around raising taxes or increasing tolls more than they have to. But I understand they are making progress and we're keeping our fingers crossed."
One World Trade Center added its 100th floor earlier this month and has four more to go. Before the September 11 attacks, the twin towers were the city's tallest buildings.
Tracey Samuelson and Brigid Bergin contributed reporting.